How to cancel your MoviePass account on iPhone and iPad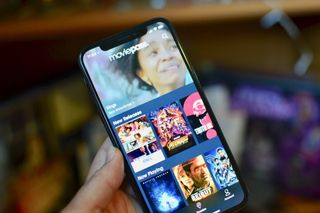 MoviePass offers an interesting service: for $19.95 per month, you can see a new movie in theaters every day. If that sounds too good to be true, that's because it's turning out to be. While the idea of a flat rate subscription to see multiple movies in a week is certainly intriguing, the reality of MoviePass is turning out to be a lot more complicated.
For starters, you can only see movies in 2D on standard screens, you can't watch the same movie multiple times in a week, and the subscription price doubled in less than a year. Plus, the company has made a plethora of bad turns along the way, leading to such issues as running out of money and not being able to support its service and exposing more than 50,000 customers' personal information, including debit card numbers. MoviePass, for all it's nobel attempts, is somewhat of a hot mess.
So if you're looking at all this and thinking about canceling your account, here's how you go about doing that.
How to cancel your MoviePass account
Open the MoviePass app on your iPhone.
Tap Account.
Tap Account Details.
Tap Plan & Billing.
Tap Cancel next to your plan.
Tap the Reason for cancellation drop-down.
Tap on a cancellation reason.
Tap Cancel Subscription.
Tap Cancel Membership.
Tap OK.
Just be sure that you want to cancel your subscription when you go to do this. As MoviePass notes, if you cancel your membership plan, you won't be able to reactivate it for nine months.
If you still want to give a movie ticket subscription service a shot, check out Christine Chan's great rundown of the pros and cons of MoviePass, AMC A-List, Cinemark, and Sinemia.
MoviePass vs. Sinemia vs. AMC A-List vs. Cinemark: Which movie subscription service should you get?
Questions
If you have any additional questions about cancelling your MoviePass account, let us know in the comments.
Get the best of iMore in in your inbox, every day!
Joseph Keller is the former Editor in Chief of iMore. An Apple user for almost 20 years, he spends his time learning the ins and outs of iOS and macOS, always finding ways of getting the most out of his iPhone, iPad, Apple Watch, and Mac.
LOL- isn't this just a bit premature- heck, even if you see just one movie for the month, you'd only be out roughly a buck! Wow, chop off your nose despite your face.

The problem is that now there are turning out to be NO movies available. I tried all weekend to see a movie, and it would show there was an available showing, but since you cant 'check in' until 30 mins before that, by the time the 30 min window arrived, the time was now grayed out and not even available for surge pricing. Even the Teen Tots movie at 10:10 pm on Sunday night was that way! You tell me how THAT can be a peak movie time!!! Since I live 40 mins away from the nearest theater, going during the week is not an option (work, kids, etc.), and now it seems weekends are not an option either.

This is a bit extreme. Movie tickets are $16 a piece (in my area at least) and this service pays for itself after just one movie. For a service offered at such a low price I can roll with the punches and growing pains. Can't see a movie more than once? So what? Can't go to see a film at prime time? Not a big deal. What I have done is see all the usual blockbusters and also a ton of excellent smaller budget films that I'd normally not see unless I randomly came across it on Netflix or Hulu years later. I've had a great experience and I love the concept — hopefully they can make it through their cash flow issues somehow or this may be nearing an end.
Thank you for signing up to iMore. You will receive a verification email shortly.
There was a problem. Please refresh the page and try again.