Apple's big iPhone (2019) event is happening today, and alongside it comes a sale at iTunes on new releases in digital HD and 4K with prices at just $10 and under. Sales at iTunes are always the smartest way to bulk up your digital film library; they're a much cheaper way of having a family movie night, too. Some of the films on sale today are priced as low as $5, which is much less than you'd pay for a single movie ticket at most theaters, though these deals won't last forever.
Showtime!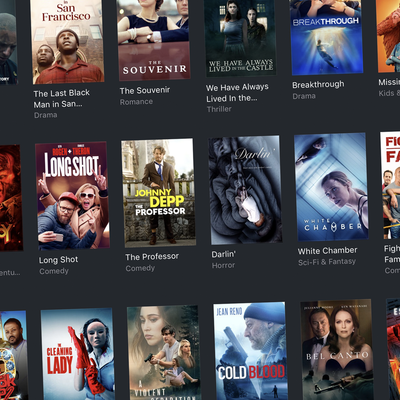 Load your new iPhone with some new films in digital HD or 4K for $10 and under. Picks include movies like Tolkien, Glass, Hellboy, Godzilla: King of the Monsters, and there's even a selection of films based on kick-ass women available at a discount.
$10 and under
There are nearly 40 new releases to choose from in today's sale, from Tolkien that's inspired by the life of Lord of the Rings author J.R.R. Tolkien to Glass, the surprising end to M. Night Shyamalan's Eastrail 177 trilogy which began with 2000's Unbreakable.
What collection of movies is complete without a few remakes or reboots? You can own this year's interpretations of Hellboy or Pet Semetary for just $9.99 apiece, or snag another entry into the long-running Godzilla franchise, Godzilla: King of the Monsters.
Once you've visited the New Releases sale, your next stop at iTunes has to be this Kick-Ass Women sale which features even more options with prices starting at just $5. You'll find films like Kill Bill, Arrival, and The Girl With the Dragon Tattoo, among others.
If you're interested, you can find all of today's major announcements from Apple right here, along with news on Apple TV+, the Apple Watch Series 5, and the latest iPhone devices.
We may earn a commission for purchases using our links. Learn more.