iBooks anti-trust monitor once again under fire for antics, billings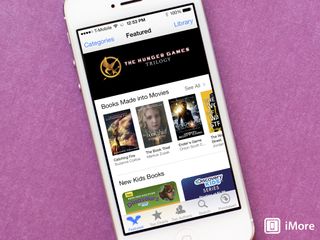 Michael Bromwich, appointed by U.S. Judge Denise Cote in the wake of the anti-trust charges leveled against Apple for iBooks deals, is once again under fire in the op ed pages of a prominent publication. This time it's the Wall Street Journal, but the accusation remains the same — that Bromwich abused his role by investigating aspects of the company that have nothing to do with the case, and in the process has billed Apple over $2.65 million for his "services".
Not only was Bromwich inspecting units with no relevance to his stated purpose, but claimed he violated his role as a neutral party:
Bromwich previously came under fire due to his relationship with judge Cote and his lack of experience and expertise in dealing with these case.
Apple is set to once again appeal his appointment in the Second Circuit Appeals Court next month.
They should be able to get rid of the dude if he's overstepping his authority. Sounds like something the government would do instead of a court appointed lawyer... Posted via the iMore App for Android

Nah, the judge that ordered him to do the investigation in the first place is corrupt and a close friend of his, so the whole thing is a fix from the word go. I wouldn't be surprised if they are actually colluding to sell the secrets he is able to uncover about products and so forth while he makes his rounds. Completely unscrupulous both him and the judge, but ... that's the law.

I think you mean that he billed them 2.65 MILLION dollars, not two dollars and 65 cents as it says above. :-)

I read it to be $2.65 Million.

liberal/socialist voting = corrupt judges, cops, etc etc....
Thank you for signing up to iMore. You will receive a verification email shortly.
There was a problem. Please refresh the page and try again.