Bottom line: While there are some cool features that brings additional fun to your games, the big downsides to the Joy-Cons are really holding them back.
Pros
+

Customizable hold

+

Motion integration

+

Collectible
You can always trust iMore. Our team of Apple experts have years of experience testing all kinds of tech and gadgets, so you can be sure our recommendations and criticisms are accurate and helpful. Find out more about how we test.
The Joy-Cons for the Nintendo Switch are one of many things that made the console revolutionary. They are a critical part of the Switch's ability to be a handheld or TV mode system and the many ways you can choose to handle the controllers gives a customizable feel. Although there are many cool things the Joy-Cons offer, there are a few major cons, so to speak, that prevent these unique abilities from giving the controllers a higher rating.
Nintendo Switch Joy-Con review: Price and availability
The Nintendo Switch Joy-Cons are easy to find unless you're looking for a very specific color of Joy-Con. If you are just looking to pick up an extra set without a color in mind, you can find them at Best Buy, Walmart, and on Amazon for about $70-$80 on average. The usual red and blue or grey sets are pretty easily available. For the special release options or other colors you may have to do some more hunting.
Nintendo Switch Joy-Con review: They're customizable and collectible
The most unique thing about the Joy-Cons are the many ways you can choose to hold and use them. The Switch comes with a Joy-Con Grip giving it more of a traditional controller feel, and the Joy-Con Strap that allows players to hold one in each hand freely and securely. The Joy-Cons can also be attached to the console and played in handheld mode or put into the dock for TV mode.
In my experience, there isn't a single best way to use the Joy-Cons overall. I think it highly depends on the game you're playing. For example, I like playing The Legend of Zelda: Breath of the Wild handheld, while I prefer to play ARMS with the Joy-Con Straps. The different ways to configure the Joy-Cons allow players to do whatever is most comfortable and entertaining for them, and most games let you choose how you want to play.
Nintendo has been working for a while to get motion controls integrated into their gaming experience even before the Switch came along. I don't think they mastered it until the Switch, though. Previous motion controls on Nintendo systems seemed overly sensitive and bordering on more annoying than enjoyable. But, with the Nintendo Switch Joy-Cons, I found myself enjoying the games that allow you to move your character, aim weapons, and other features the motion of the Joy-Cons bring in.
Part of the fun of the Nintendo Joy-Cons is all the different color combinations and options. As long as you have a left and a right you are able to pair any colors with each other, not just the ones that came together. It's a fun way to personalize your Switch and change things up. There are even special edition Joy-Cons that come out to celebrate game releases and let you display your fandom. If you love colors and options it can become very addicting to want to grab all the Joy-Con colors.
Nintendo Switch Joy-Con review: The drift, buttons, and grip aren't the best
For a controller that's as expensive as they Joy-Cons, I think it's a huge downfall that drift on the joystick of the controllers is such an immediate issue that Nintendo has yet to fix. This causes the joystick to act as though it is being moved without any physical contact, which can mess with your camera or character in game.
They even released an updated version of the Nintendo Switch, but the Joy-Con drift remained. While you can get your Joy-Con drift fixed for free by Nintendo, this does leave you without your Joy-Cons until you get them sent back by Nintendo.
For those with larger hands and fingers, the buttons are small and close together. I find this to be more of an issue when using the Joy-Cons with the Joy-Con Strap because of the way your hand has to wrap around the whole controller, and it can be hard finding a comfortable way to sit for long sessions. When the grip is in place or when used in handheld mode, it's a little bit easier to be more accurate because you have more leverage.
The controllers themselves are small as well. This is probably to keep the Switch as compact as possible while still giving it a decent screen size, but makes it challenging to hold. The flat back of the controllers doesn't offer a lot of support for your fingers, especially in handheld mode. It was kind of natural for me to wrap my pinkies around the bottom of the Switch to feel like it's secure, but after some time, it wears out on the knuckles and made my fingers sore. It's definitely not the most comfortable experience.
Nintendo Switch Joy-Con review: Competition
If you aren't a fan of the button size and want a more traditional feel I would go with the Power A Enhanced Wireless Controller as an alternate controller for the Switch. The price is more on par with controllers for other consoles opposed to the higher price point of the Joy-Cons. This is a controller with a very natural, comfortable grip and it still incorporates the motion controls. There are some games where you won't get the same experience playing with a controller like this as you would with the Joy-Cons, but overall may be a good alternative. Plus, you still get the excitement of choosing from many color and design options.
Another option is the Nintendo Switch Pro Controller. This is Nintendo's official solution for a standard Switch controller, and it is super comfortable to hold and use. It charges via USB-C, has about 30 hours of battery life, amiibo support, motion controls, and rumble support. It is also relatively easy to find.
Nintendo Switch Joy-Con review: Should you buy it?
Playing with the Nintendo Joy-Cons is definitely an experience that is worth having in certain games. However the issues they have are not something to gloss over since they can impact the game experience in some instances. It is especially top of mind given the price point and an upgraded system in which the Joy-Cons are included but the drift is not fixed.
While the actual motion the controllers bring into the game has finally been perfected, there is still a lot of work that could be done to the Joy-Con format. The biggest disappointment is that we still have Joy-Con drift being reported as an error. Without that issue for a controller that costs around $80 a pair, the Joy-Cons would probably get a higher rating from me even with the other downfalls.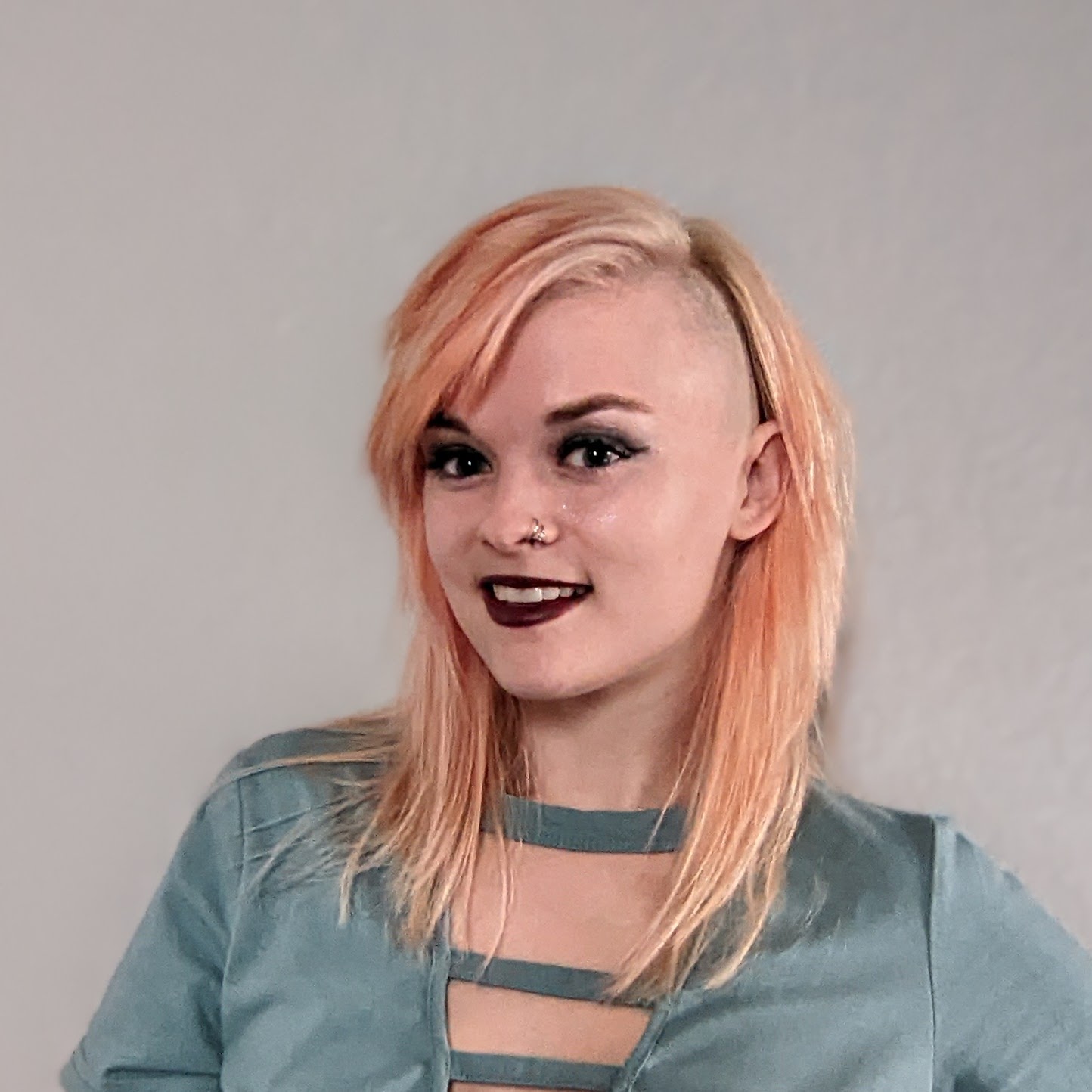 Alex has been working with iMore as a Freelance Gaming Writer for three years. You can also find a few articles of hers on Android Central and Windows Central. She regularly covers Nintendo Switch games and accessories as well as iOS game apps. In addition to the Nintendo Switch, you may also find her playing on the PlayStation and PC. When she doesn't have a controller in hand she likes to spend her time with her husband, son, and dogs, exploring new places, or hiding away with a book (or comic book). A few of her favorite games include the Zelda franchise, Little Nightmares, and Animal Crossing.