OS X development for the Oculus Rift VR headset is currently on hold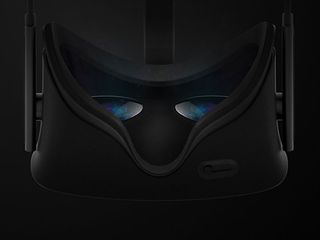 The consumer version of the Oculus Rift virtual reality headset will need a PC to run, but it won't be one that will use OS X or Linux, at least for now. Oculus VR revealed today that it has put development for both of those operating systems on hold. Here is what the company said in today's blog post (opens in new tab):
The consumer version of the Oculus Rift headset will go on sale in the first quarter of 2016. Pre-orders will begin later in 2015 but a specific price has not yet been revealed. The company did reveal the hardware specs needed to use the Oculus Rift on a Windows PC, and as expected, that rig will need some high-end components inside.
Source: Oculus VR (opens in new tab)
I have been writing professionally about technology and gaming news for 14 years.
Considering the kind of GPU they are asking as minimum requirement, very few Macs could use it anyway.

When I first read the headline I thought, "that makes sense." Graphics cards do tend to be the Achilles heel of the Mac line, especially anything with MacBook in the name. I think it comes down to thermals. You can only get so thin and have a decent graphics card. I'm hoping that this year the retina 15" will have a GTX 970m option. Sure it isn't the 980m, but is leaps and bounds better than what is available now. Sent from the iMore App

Blame Apple for shipping mobile GPUs in their top of the line desktop personal computers for years and hoping no one would notice. Well, someone noticed. If you pay a premium price for a computer, you should get a premium GPU.

See, here's the thing...
When the iMac was made thinner, it came at the cost of serviceability and upgradability. This, on a desktop system, that still takes up the exact same amount of desk footprint. Call me cynical, but who did that serve? Being able to upgrade components is important, thus new GPU for an iMac that may have been able to run the Oculus.
Get the best of iMore in in your inbox, every day!
Thank you for signing up to iMore. You will receive a verification email shortly.
There was a problem. Please refresh the page and try again.