Perfect World Entertainment announces four games for the fall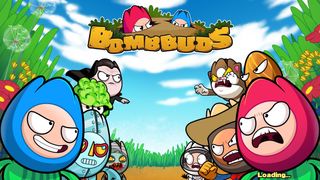 Mobile gaming just keeps growing and growing, whereas other parts of the gaming industry are treading ground or shrinking. Phones and tablets keep growing in power, allowing for larger and more complex mobile games. Sooner or later, we can expect just about every console and PC game developer to seek a piece of the mobile pie.
The latest such developer to branch out into smartphone and tablet gaming is Perfect World Entertainment, the publisher of several popular massively multiplayer online PC games such as Star Trek Online, Forsaken World, and the upcoming Torchlight MMO. Perfect World has announced it will publish four iOS games this fall: Elemental Kingdoms, Arena of Heroes, BombBuds, and The Null Society.
Let's take a quick look at Perfect World's upcoming lineup of mobile games:
Elemental Kingdoms
A strategic trading-card game developed by China-based iFree Studio. Elemental Kingdoms features more than 200 unique cards, a campaign with over 80 stages spread across four kingdoms and numerous dungeons, ranked multiplayer matches, shareable battle replays, a Draft Battle PVP mode in which participants duel with random decks of cards, and more. The game is set to launch within the next few weeks and will be free to play.
Arena of Heroes
A MOBA (Multiplayer Online Battle Arena) game from Sneaky Games. Players will select a team of four Heroes and compete to destroy the other side's Power Core. Unlike typical MOBAs such as League of Legends, Arena of Heroes will be turn-based. Like other games in the genre, it will be free to play. Users automatically get three permanent free characters, and can also use two additional characters for free that rotate on a biweekly basis.
BombBuds
A turn-based multiplayer game from Fugazo. In BombBuds, you play as teams of cute and wacky characters who can fire bombs from their heads. Each player takes turns trying to knock out or destroy the other side's team. BombBuds' gameplay looks quite similar to Team 17's Worms series, though with a fresh and energetic art style of its own.
The Null Society
We don't know much about The Null Society yet other than it will be a role-playing game. It comes from a San Francisco-based developer called Agent Disco.
Perfect World plans for the future
All four of the games announced by Perfect World Entertainment are being developed by indie gaming studios; Perfect World acts as the publisher. Perfect World is also developing titles in-house. Their first in-house game The Return of the Condor Heroes, which is specifically targeted at the Chinese market, has been a top-ten grossing title in that region.
Considering that Perfect World already has a stable of fairly well-known PC MMO games, you'd think that mobile ports of some of those games would be in the cards as well. I for one wouldn't mind a phone version of Star Trek Online or Neverwinter.
General Manager Fabien Piere Nicolas tells us the company is currently looking at the best way to leverage its existing brands in the mobile gaming space. He points out the iOS version of Warner Bros.' Injustice: Gods Among Us as one of the examples Perfect World will look to when bringing its PC games to tablet and phone. The goal is to create a mobile game that complements (and perhaps interacts with) the big-screen version.
Elemental Kingdoms, Arena of Heroes, BombBuds, and The Null Society are scheduled to release later this fall. We'll look forward to those games and more from Perfect World Entertainment in the future.
Get more iMore in your inbox!
Our news, reviews, opinions, and easy to follow guides can turn any iPhone owner into an Apple aficionado
Paul started writing about games in 2003 with his first strategy guide (Bomberman Land 2) for GameFAQs. He continued writing guides while earning his B.A. in Literature. When Windows Phone launched in late 2010, the Xbox integration lead our hero to jump on board the platform. He joined Windows Phone Central as Games Editor at the beginning of 2011, going on to review over 125 mobile Xbox titles over the years. He now leads Windows Central's Xbox One coverage, personally specializing in developer interviews, indie games, controllers and accessories, and Twitch broadcasts. Paul loves games on all platforms; he goes where the games are. Although very busy with console coverage, he sometimes contributes gaming articles to iMore and Android Central.