How To: Improve Photos on Your iPhone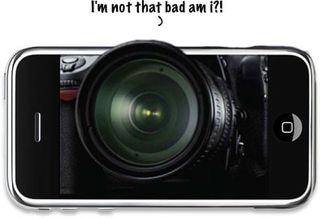 There have been a lot of rumors lately about the next generation of iPhone hardware having a 3.2 megapixel camera, but right now we have to deal with what has been given to us: a decent 2 megapixel camera with zero features.
That brings us to a great post that we noticed today on PCMAG.com, 22 Ways to Make Your iPhone a Better Camera. One of the most useful apps they list has to be Photogene (opens in new tab). [iTunes Link] This app allows you to:
Enhance photos with multiple color adjustment options and a sharpen filter.
Crop and straighten.
Add fun effects like text balloons, frames or special filters
Be sure to check out PCMAG.com's article for a boatload of tips and apps to make the best with your iPhone's camera!
Where's a good place to submit pictures i've shot with my original iPhone?
Thank you for signing up to iMore. You will receive a verification email shortly.
There was a problem. Please refresh the page and try again.