Bottom line: An excellent companion to any MacBook, the Rain Design mStand has a sleek look and solid construction that will fit into any Mac lover's office design.
Pros
+

Beautiful design

+

Solid, stable construction

+

Built-in cord management

+

Keeps laptop cool

+

Supports good posture
You can always trust iMore. Our team of Apple experts have years of experience testing all kinds of tech and gadgets, so you can be sure our recommendations and criticisms are accurate and helpful. Find out more about how we test.
When my chiropractor told me that my back pain was due to bad posture and staring down at a laptop all day, I knew my desk needed a change. The Rain Design mStand was the simplest solution - an attractive laptop stand crafted from a single sheet of bent aluminum. The material and appearance are similar to my MacBook Air (2020, M1) in style and appearance, so the mStand fits right into my home office.
The Rain Design mStand raises my MacBook to eye level, so my work floats in front of me, preventing me from hunching over to look down at the laptop. This has done wonders for my posture and back pain. The stand is also designed to improve airflow and prevent the MacBook from overheating. It would be nice if the stand were adjustable, but I'll be sure to cover all of that later.
Here are the pros and cons:
Rain Design mStand: Price and availability
The Rain Design mStand is easy to find anywhere office products are sold. Amazon, Walmart, and Staples all carry this product because it's become a basic necessity for MacBook owners. At most retailers, you can buy the mStand for $40, although it's a little more expensive at the Rain Design official website, where you'll find it at $45. This is not the cheapest laptop stand around, but it's definitely one of the best.
Rain Design mStand: Instant posture perfection
My primary purpose for buying the Rain Design mStand was to improve my posture and relieve back pain. For this, it worked like a charm. The product is simple in design and function and serves its purpose beautifully. It elevates my MacBook Air to the perfect viewing angle. Since I've had it, I find myself sitting up straighter and looking forward instead of down. This has done wonders for my upper back pain. I also like the positioning of the keys for typing. I know many people prefer to type flat, so some may pair this stand with an external keyboard, but I don't mind the elevated keyboard.
Besides the simple function of raising my laptop, the mStand is attractive in design. One aluminum sheet is bent into the perfect shape for holding a laptop, and the clean lines and aluminum materials give it an Apple-esque aesthetic. Since the stand also comes in the same colors as Apple's newest line of M1 laptops, it just goes with the MacBook; the two products look like they were meant for each other.
As for stability, I have zero worries about the laptop falling off of this stand. There are rubber feet on the bottom and rubber pads on the top to keep the stand and the laptop firmly in place. The grippy pads also keep it from sliding or shifting around when you open and close the MacBook. There is also a hole in the back panel of the stand where you can run your charging cable through the back. This helps keep cables and desk space organized — a very nice touch.
Rain Design mStand: Is adjustable better?
Although the mStand is of a perfect height for me, my husband has complained that it's a little low for his liking. He prefers a higher stand since he sits much higher than me. Taller people may prefer an adjustable stand that you can elevate or lower when needed. For that reason, it would be nice if the mStand incorporated some method of height adjustment.
With that being said, an adjustable stand requires more assembly, more moving parts, and more potential for breaking or wearing out over time, so I kind of like the stand like it is, as one solid piece of metal. So even though some people may prefer an adjustable stand, I like the mStand just how it is.
Rain Design mStand: Competition
I haven't found a laptop stand that matches the mStand for style and quality, but plenty of affordable riser stands serve the same general purpose. One example is the Soundance Laptop Stand, a similar aluminum stand that raises any laptop to a comfortable viewing angle of six inches. This one comes in several pieces and requires some simple assembly. I prefer the Rain Design mStand since it's constructed of one solid piece of aluminum for longevity and stability. In my opinion, the mStand is also more attractive in design and appearance. The Soundance stand comes in at a lower price point, however, so you can choose which one fits into your own budget and preferences.
Rain Design mStand: Should you buy it?
You should buy this if ...
You need to elevate your laptop for better posture and comfort.
You appreciate a minimal, modern design aesthetic.
Your laptop runs hot, and you need to improve airflow and cooling.
You shouldn't buy this if...
You want an adjustable laptop stand.
For anyone who needs to elevate their laptop, cool it down, and improve their posture, the Rain Design mStand is a great solution. It's simple, minimal, and attractive, so it looks good with any MacBook and fits into the modern office. There is no assembly required, and the construction is solid, so you don't have to worry about stability or longevity. I find this to be an elegant laptop stand solution, and my back would agree. It's an instant fix for bad work posture!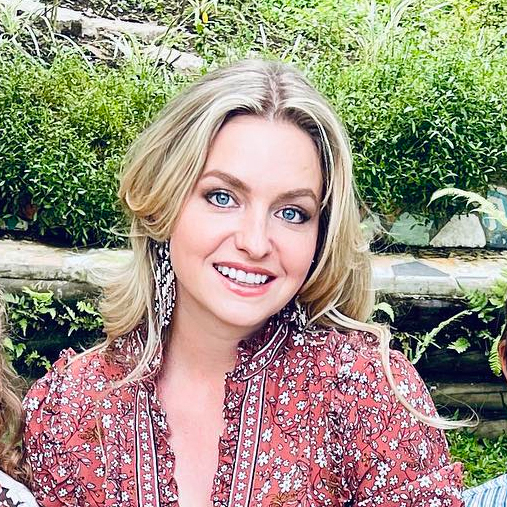 Jaclyn Kilani is a content writer at iMore. She's a longtime Apple addict with a flair for creating (written works, design, photos; you name it!) on her devices. Jaclyn has also worked in the marketing sector for over 16 years, dabbling in a bit of everything from writing to graphic design and digital marketing. In her heart of hearts, however, she is a born writer and an avid reader who adores everything about the written word. Someday she may even churn out a book or two.

Throughout her career, Jaclyn has also developed something of an addiction to all things Apple. Her professional and personal life is enhanced by an ever-growing collection of iPhones, iPads, MacBooks, Apple Watches, and even AirTags. Luckily, this expensive habit is of great use to her work at iMore, where she writes with authority on Apple products and the accessories that go with them.