Sega drops Super Monkey Ball Bounce on iPhone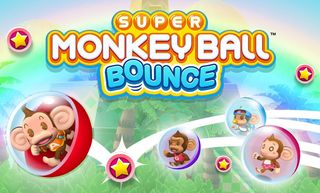 Super Monkey Ball Bounce is now available to play on iPhone. This is the latest mobile game in the popular Super Monkey Ball franchise from Sega. Today's new game brings 119 levels and six unique worlds to your Android handset. Like games like Peggle? Then you might want to check out Super Monkey Ball Bounce.
Here's what you get with Super Monkey Ball Bounce on Android:
Tons of levels set across lush, diverse worlds
Awesome boss puzzles
Cute playable monkey friends each with unique powers
Intuitive aim/shoot gameplay
Compete with your friends to top the Facebook leaderboards
Grab the free game from the App Store (opens in new tab) and let us know what you think!
Maybe it's an iOS 8 beta glitch, but iTunes link bring up "iPad only version" on my iPhone.

A port of Super Monkey Ball was one of the very first iPhone games back in the day. Funny though to see what has happened to the guy who runs the studio that made the original Monkey Ball games - he went from the nicest guy in the industry to a gangster wannabe with a ridiculous haircut and an extreme tan. He now makes the Yakuza games on Playstation platforms.
Thank you for signing up to iMore. You will receive a verification email shortly.
There was a problem. Please refresh the page and try again.