Setapp, the Netflix of Mac apps, is now available to all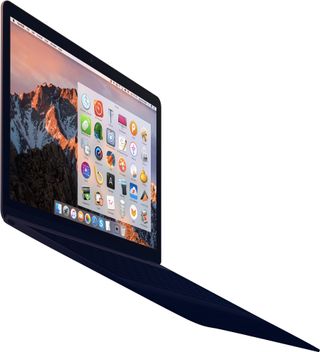 MacPaw's new app subscription service, Setapp (opens in new tab), is finally out of beta and anyone can join. The company is calling it the "Unstore" alternative to the Mac App Store. I'm calling it the Netflix of Mac apps. It is bursting at the seams with more than 60 apps of all different categories. I've been beta testing it for a few months and I love it.
Remind me again, what is Setapp?
Setapp is a subscription-based service that provides a bunch of apps you can download and fully use for one monthly price. I don't mean free apps, or partial apps that require some additional payment if you want to use the full version. These are the real deal, and the list of participants keeps getting bigger. If the service does well, I'm sure there will be even more added to the bunch. At launch, Setapp has 61 apps in its service, and expects to expand to as many as 300.
Setapp costs $9.99 per month. Subscribers will always have access to current and new apps, as well as updates.
Most of the apps focus on productivity, business, and graphic design. But there are a number of popular titles across a wide variety of categories, like finance (MoneyWiz), Utilities (iStat Menus), and even social media (Flume).
You can use Setapp on up to two Macs with a single subscription.
So what do I get with the subscription?
Currently, as I mentioned, there are 61 apps available at launch with more expected in the future. Here is the list so far.
Aeon Timeline
Alternote
Be Focused
Blogo
Cloud Outliner
Findings
Focused
GoodTask
HazeOver
Home Inventory
iThoughtsX
Lacona
Manuscripts
Marked
Pagico
Paste
PDF Squeezer
RapidWeaver
Studies
TaskPaper
Timing
Ulysses
Yummy FTP Pro
Archiver
ChronoSync Express
CleanMyMac
Folx
Gemini
Get Backup Pro
Gifox
iMazing
Remote Mouse
Renamer
Screens
Shimo
WiFi Explorer
Base
CodeRunner
Simon
Sip
SQLPro Studio
Jump Desktop
Capto
Disk Drill
Elmedia Player
iStat Menus
Numi
Squash
XMind
Forecast Bar
Flume
How do I get these apps?
Once you download Setapp, which is sort of like a small version of an app store, you can browse available titles and download whichever one you want to use. You'll need a credit card to sign up. Setapp supports Visa, MasterCard, Maestro, AMEX, Discovery, and JBS with plans to add PayPal in the future.
An icon for each app will also install onto your Mac, but only the icon. You won't just install 60 big apps all at once. Instead, they will only install fully after you open one.
You can then browse the app list for available apps. You can access it either from the Menu bar widget, by launching the Setapp app in Launchpad, searching in Spotlight, or opening a Finder window and clicking on Setapp in the sidebar.
Pick an app and double-click to open a preview summary. If it looks like something you want to use, click Open and it will download to your Mac. If you're not interested, just close the window.
Once installed, the app works just like it would if you had downloaded it from the App Store.
Is it any good?
As I mentioned, I've been using Setapp for a few months. I absolutely love it. Sure, I don't use all 60 apps, but I regularly use about a half dozen of them.
What I really like is the variety. If I'm looking for a type of app to use for a specific reason, I'll first look into my Setapp collection to see if I don't already have access to something. I recently thought about downloading a calculator app on my Mac. My first stop: Setapp. Sure enough, Numi was at my disposal. So, I downloaded it.
It's also great for trying out something you never even thought you needed. I saw this app called iMazing, which rolls a bunch of utilities into one, including backing up, transferring, and extracting data from your iPhone. With Setapp, I was able to test it out to see if I liked it without worrying about spending money on an app I might not end up using.
If you decide you don't want the app on your Mac anymore, you can remove it, but it will still be a part of Setapp if you ever want it back. Because it is listed alphabetically in the Setapp list, it is very easy to find again.
All of the apps that I've tried have been stellar quality. These are fantastic products that you should already have on your Mac (which I do have some of). As long as Setapp continues to grow content, the monthly fee is well worth it. As I mentioned when Setapp first launched in beta, the apps are worth quite a lot. You could easily pay $9.99 per month for a decade and still come out on top with all the apps available in Setapp.
OK, I'm in. How do I sign up?
Setapp is available now from their website (opens in new tab). It requires a Mac running OS X 10.10 or higher and an internet connection. You'll also need a valid credit card, which will be automatically charged monthly after the free 30-day trial. If the idea of a subscription-based app store sounds appealing to you, you should definitely sign up for the free trial and see if Setapp works for you.
Get the best of iMore in your inbox, every day!
Lory is a renaissance woman, writing news, reviews, and how-to guides for iMore. She also fancies herself a bit of a rock star in her town and spends too much time reading comic books. If she's not typing away at her keyboard, you can probably find her at Disneyland or watching Star Wars (or both).
I guess an obvious question would be if they offer a free trial. I don't know what their apps do or if I'll use any of them. The only way to know that would be to use them. I'd hate to pay the initial monthly fee just to discover their apps don't meet my needs. Then I'd also have to cancel what, I assume to be, an automatic monthly payment, which can be a challenge more often than not. Sent from the iMore App

There is a free 30-day trial. You should check it out to see if the apps would be useful to you. If it doesn't seem worthwhile, you can cancel before the 30-day trial is over and won't be charged.

I imagine this will be greatly useful for a lot of people, but subscription models are not for me. I like to be able to buy something outright and know I own it, plus there will be times where I won't buy any apps for a month or more, so it doesn't work for me

I would liken this to a music subscription service. There may be weeks or a month where I don't get new music but I still have access to all my old music that I've locally downloaded via that service. So I'm still getting my moneys worth. The concept is similar. Although I may not download new apps for a month, I will still be using the apps I previously downloaded via this service. The issue for me personally is that I wouldn't really use any of the apps listed. I've never heard of them honestly. Maybe if I tried it out my thoughts would be different.

There is a free 30-day trial. You should check it out to see if the apps would be useful to you. If it doesn't seem worthwhile, you can cancel before the 30-day trial is over and won't be charged.