Snap to it with the brand new Snap 2 Selfie Stylus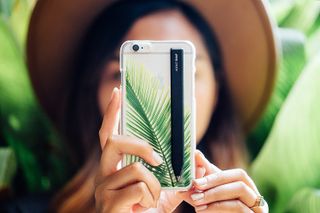 If you're someone who loves to have a stylus on you for whatever reason, or maybe you're someone who is totally social media obsessed (cough me cough) and is always looking for the perfect selfie spot and needs a shutter remote, then why not have both with the brand new Snap 2 Selfie Stylus for $35?!
By simply connecting to your Bluetooth, you can use the Snap 2 Selfie Stylus to, well, snap that perfect selfie, and then use the stylus portion of the pen to edit, draw, and tweak things for social media perfection (or even just for your camera roll!)
Think of all the Snapchat and Instagram Stories you can create with ease! Especially since there's a burst mode, too.
You can effortlessly charge your Snap 2 Selfie Stylus with a USB charger, but don't worry: you'll have a whopping 12 hours of battery life with this li'l guy.
See at Amazon (opens in new tab)
What do you think?
Are you a big fan of little accessories like this to play around with, especially if you're into social media? Or do you find toys like this useless and pretty 'meh'?
Let me know what your thoughts are in the comments down below!
Get the best of iMore in in your inbox, every day!
Cella writes for iMore on social and photography. She's a true crime enthusiast, bestselling horror author, lipstick collector, buzzkill, and Sicilian. Follow her on Twitter and Instagram: @hellorousseau
Thank you for signing up to iMore. You will receive a verification email shortly.
There was a problem. Please refresh the page and try again.