Snapchat is secretly releasing a developer platform (and people are excited)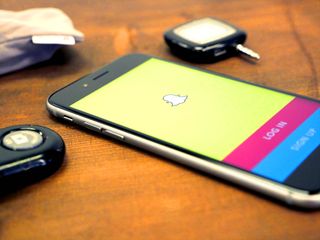 (Image credit: iMore)
Since Snapchat's launch, its developer has released everything from face filters to the ability to create your own geofilters and everything in between, but one thing people have been asking for for a while now? A developer platform.
This week it was announced (or leaked, rather) that Snapchat will be launching its first complete developer platform, and it's called Snapkit.
Along with the new developer platform, people will be able to "login with Snapchat":
Snapkit will allow users to sign up for new apps with their Snapchat developer credentials instead of creating brand new ones. As pointed out by TechCrunch's Josh Constine, one benefit to this is the ability to bring your Bitmoji avatar with you.
It's worth noting that Snap Inc. has declined to comment on this new information, although multiple sources have confirmed that the company is in talks to integrate Snapkit with several different apps (though there's no word yet on which apps might be involved).
What do you think?
Are you excited for Snapkit? What are you potentially most excited about?
Let us know what you think in the comments down below!
○ Download Snapchat (opens in new tab)
○ How to use Snapchat for iPhone
○ How to delete your Snapchat account
○ Snapchat help
○ Shapchat news

Get the best of iMore in in your inbox, every day!
Cella writes for iMore on social and photography. She's a true crime enthusiast, bestselling horror author, lipstick collector, buzzkill, and Sicilian. Follow her on Twitter and Instagram: @hellorousseau
I'm very pleased about this announcement. I never understand what people like and don't like or why. My point being that I loved the new interface once I got adjusted to it and it bugs the **** out of me that they switched back due to the apparent controversy of the change. Even further, I still think Snapchat is one of the most innovative app experiences out there. However, I think they suffer from a lack of presence across the digital world and from being a bit too closed off. The changes expected to come with SNAPKIT seem to specially address those two things. I'm looking forward to seeing what happens once it's out.
Thank you for signing up to iMore. You will receive a verification email shortly.
There was a problem. Please refresh the page and try again.