"Snoopy in Space" is one of the six exclusive shows available at launch on Apple TV+ and it's only one of two shows specifically for kids. The Peanuts Gang, however, has been around for 69 years, and most of us grew up watching their holiday TV specials like, It's the Great Pumpkin, Charlie Brown and A Charlie Brown Christmas. So when I first learned that Apple had signed on a new series staring everyone's favorite beagle, I knew this would be the first thing I watched when TV+ launched. And it was.
Though Snoopy in Space doesn't quite scratch my nostalgia itch, it's still a competently written series that pays homage to its original style. It's also a great vehicle for getting kids on the TV+ train. I've watched the entire series (assuming there won't be a second season because where else could Snoopy go?) and have some thoughts on it.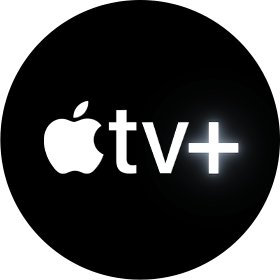 Exclusive content
100% exclusive content for the price of a cup of coffee.

With TV+, you can watch well-produced, big-budget TV shows from famed directors, and starring award-winning actors and actresses across all your Apple devices and with up to six members of your Family Sharing group.
Snoopy goes to space, but not in his imagination
One of the great things about our old pal Snoopy is his vivid imagination. He loves to imagine himself shooting down enemies as the Red Barron, crossing enemy lines to save the day and be the hero for all humanity.
In Snoopy in Space however, he's not imagining things. Through a bit of sneakiness and a lot of ingenuity, Snoopy lands a gig as an astronaut and his first mission is to spend some time on the International Space Station, or I.S.S.. His space travel companion is none other than his trusty sidekick, Woodstock. He is also joined by C.A.R.A.: NASA's computerized astronaut recruitment advisor (voiced by Nicole Byer), who acts as a sort of translator for Snoopy and also provides the plot narrative that Snoopy and Woodstock follow.
Each eight-minute episode tasks Snoopy with a different mission. He's learning how to grow food in space or discovering the joys of astronaut food. When he makes it to the moon, he gathers rocks and researches craters. His trip home has its own dramatic exposition.
All of these missions are peppered with bits of real-life facts about about space travel and historical anecdotes about NASA.
Snoopy (voiced by Terry McGurrin) and Woodstock (voiced by Rob Tinkler) are not alone on these missions. They have help from the gang back home; the Peanuts Gang, that is. The team provides us with additional educational information and reminds us that Snoopy will eventually need to come home.
There are 12 episodes in all, amounting to about one hour and 36 minutes of content, just enough for a kids-size movie, though the creators (or Apple, depending on whom decided on it) chose to cut up the story into mini episodes.
New nostalgia for a new generation of fans
Being a fan of the mid-60s television specials, I watched Snoopy in Space with hopes for the iconic amateur voice acting, the jazzy Vince Guaraldi soundtrack, and the pensive, kids-with-adult-problems style. Though this 2019 show didn't meet all of my nostalgic standards, I found the show's attempt to pay homage to it's grandfather a solid hat tip.
The voice acting of the Peanuts Gang includes Ethan Pugiotto as Charlie Brown, Wyatt White as Linus, Isabella Leo as Lucy, Holly Gorski as Marcie, Hattie Kragten as Sally, and Christian Dal Dosso as Franklin.
One of the most important voices in the Peanuts Gang is that of Charlie Brown. Originally voiced by Peter Robbins, Charlie Brown is the melancholy protagonist of the entire Peanuts story. Pugiotto competently filled the role, probably better than most voice actors that followed in Robbins' footsteps. However, Pugiotto didn't quite project the melancholy that I love so much from the 1965 and 1966 television specials. He's just too darn happy.
One of the standout vocal performances comes from Gorski's Marcie. She nails the deadpan intellectual monotone that perfectly fits Marcie's personality.
Though Snoopy in Space does not provide the gloominess that Schultz so eloquently expressed in the Peanuts Gang comic strip, I thing it's updated style fits better for today's kids. Episodes are short. Dialogue is lively. Stories are peppered with education without being heavy-handed.
The educational aspect of Snoopy in Space is admirable. It's introduced into each mission in bits and pieces so kids are learning about NASA and space travel without feeling like they're being taught a lesson.
At least, I assume kids won't feel like they're being taught a lesson. As an adult, I found the educational influence to be a bit nail-on-the-head, though not a distraction.
It reminds me just a bit of the 1990s TV show Where in the World is Carmen Sandiego — educational, but also adventurous.
Slightly missing the mark
As I mentioned above, one of Snoopy's greatest attributes is his imagination. The fact that this story expects us to suspend disbelief enough to watch a dog make it through the space program and take a trip to the moon and back is somewhat unnecessary when the same story could have been told through Snoopy's vivid imagination.
I know the intended audience is young children that may not even care about a dog in space (after all kids have forgiven all kinds of unrealistic stories, like ninja turtles and talking cars), but I think an adventure that takes place in the mind's eye would evoke more creative inspiration. Reading books and playing at adventure is much more identifiable.
Though there were a couple of standout performances by the young actors playing the Peanuts Gang, most of then didn't have any distinctive personalities. I can tell that a lot of work went into finding familiar voices, but they missed the mark on finding the distinctive characters that each of the gang has.
My final thoughts on the show
Snoopy in Space is definitely a delightful and educational adventure perfectly suited for a younger audience. This is not your parent's Peanuts Gang, however. There is no melancholy story or introspective conversation between unsupervised children who are wise beyond their years.
There is, however, a fun and lively story about dogged determination to become an astronaut (excuse the pun), friendships that span the galaxy, and enough excitement about NASA and the space program that I'm ready to apply to become an astronaut myself.
Don't expect the adult humor of the 1960s classic holiday specials, but do sit down with your kids and watch the entire series in one night. Make sure you've got access to the internet nearby so you can spend some time looking up what one needs to do to become an astronaut. Your kids are going to want to eat freeze dried ice-cream before the night is over.
Lory is a renaissance woman, writing news, reviews, and how-to guides for iMore. She also fancies herself a bit of a rock star in her town and spends too much time reading comic books. If she's not typing away at her keyboard, you can probably find her at Disneyland or watching Star Wars (or both).