Sony to shut down EverQuest for Mac once and for all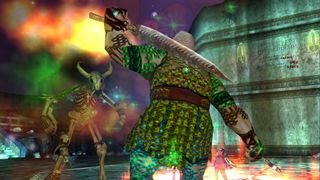 It shouldn't come as any surprise to the few Mac gamers still playing, but Sony Online Entertainment (SOE) reaffirmed yesterday that it is shutting down the Mac version of EverQuest.
EverQuest is a massively multiplayer online role playing game (MMORPG) set in the fantasy realm of Norrath. Players create a character based on one of sixteen races in the game, which run the gamut from humans to dwarves, trolls, the feline Vah Shir, and more. Players assume character classes which determine their abilities - warriors, magic users, healers and others.
Sony's relationship with the Mac version of the game has been fraught with difficulty from the start: they waited several years after the game's original release to do a Mac port, and when it finally emerged, Sony segregated the Mac release to its own server, which was not updated with the same expansions and functionality as its Windows counterpart.
Despite the setbacks and limitations, EverQuest Mac had a small but fiercely loyal contingent of players, but by 2012, Sony felt it had reached the end of the road, and announced plans to "sunset," or shut down, the EverQuest Mac server. EverQuest Mac players convinced Sony to reverse the decision several weeks later. Now, a year and a half later, Sony's once again announced plans to shut down the Mac-only Al'Kabor server.
John Smedley, president of SOE, took to the EverQuest forums to explain the decision:
Have you ever played EverQuest? Or did you move on to other MMOs, like World of Warcraft? Disappointed in the news? Sound off in the comments and let me know what you think.
Get more iMore in your inbox!
Our news, reviews, opinions, and easy to follow guides can turn any iPhone owner into an Apple aficionado