This is Tim: Apple's CEO on the company's 2016 Q4 earnings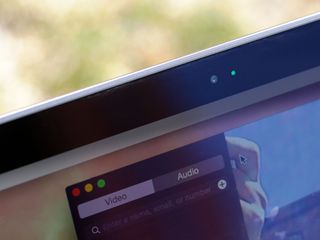 (Image credit: iMore)
Apple CEO Tim Cook and CFO Luca Maestri spoke with analysts during the company's Q4 2016 earnings call. Here's our ongoing live transcript of their remarks, courtesy myself and special guest typist Jason Snell of Six Colors! If you want more info on Apple's results, check out Jason's charts and numbers for the quarter.*
Cook's opening remarks
Tim Cook
Good afternoon, and thank you for joining us. We're in the middle of a very busy season for Apple, and on Thursday of this week, we're holding another event here on the Apple campus. All of us are excited, and we think our customers are going to love these latest innovations.
Our results for the September quarter were very strong. We generated $46.9 billion dollars in revenue in the quarter, toward the high end of our guidance range. Gross margin was 38 percent, at the very top of our range. We sold 45.5 million iPhones, reflecting continued improvement in year over year performance compared to the last two quarters, as we forecasted in January. iPhone sales were up year-over-year in 33 of our top 40 markets.
As you know, iPhone customers are the most satisfied and loyal customers in the world, and fiscal 2016 saw more customers switch from Android to iPhone than ever before. This is due to the superior customer experience we deliver with our products, and it's something no other company can match.
We had a record-setting quarter for services, with revenue growth accelerating to 24%, reaching 6.3 billon. App Store revenue continued to skyrocket, while music revenue grew by 22%, thanks to the growing popularity of Apple Music. In fact, JD Power recently announced that Apple Music enjoys the highest customer satisfaction in the streaming music market.
Earlier this month, I visited Japan, where Apple Pay went live yesterday. Japanese customers are already in the habit of making contactless payments where they commute, dine, and shop, so we expect a strong response and rapid adoption of Apple Pay.
Around the world, we're seeing very strong growth in transaction volume through Apple Pay, which also launched in Russia and New Zealand this month, and is coming to Spain in the next few months. Apple Pay transactions are up nearly 500% year-on-year for the September quarter. In fact, we completed more transactions in the month of September than we did across all of fiscal 2015. And with Apple Pay support now built into Safari, hundreds of thousands of websites are bringing Apple Pay to their customers. Our major partners tell us that Apple Pay shows the highest conversion rate of any digital wallet.
We remain very confident about the future of our services business given the unmatched level of engagement, satisfaction, and loyalty of our growing install base. We have almost doubled the size of our services revenue in the last four years, and as we've said before, we expect it to be the size of a Fortune 100 company in fiscal 2017.
As for our newest products, we're thrilled with the customer response to iPhone 7, and iPhone 7 Plus. These are the best iPhones we've ever made, with breakthrough camera systems, immersive stereo speakers, and the best iPhone performance in battery life ever, thanks to the custom-designed Apple A10 Fusion chip. They feature the brightest, most colorful iPhone displays to date, and come in gorgeous new finishes. Demand continues to outstrip supply, but we're working very hard to get them into customers' hands as quickly as possible.
We're also off to a great start with Apple Watch Series 2 — the next generation of the world's most popular smartwatch — packed with new features including built-in GPS, water resistance, a dramatically brighter display, and a powerful dual-core processor.
Individuals and businesses alike are recognizing the potential of Apple Watch to help people stay healthy, motivated, and connected. One recent example is Aetna, which has announced a new initiative to revolutionize its members' health experience by subsidizing Apple Watch for individual customers and select large employers. In addition, Aetna is also providing Apple Watch to nearly 50,000 of its own employees to encourage them to live a healthier day.
We've just rolled out new versions of iOS, macOS, and watchOS, and customers are loving the many great new features — including Siri on the Mac, enhanced health and fitness capabilities for Apple Watch, and a delightful new way to experience your photos on iOS with a feature we call Memories. We've made massive advances in Messages, making them more expressive and fun than ever with powerful animations, invisible ink, and handwritten notes. We're seeing great offerings from developers in the all-new App Store for Messages, and there has been a marked increase in our monthly active users [for Messages].
One of the great new features of iOS 10 is the Home app, which is making home automation easy to set up and intuitive to use. Customers can easily set up and securely control all their HomeKit accessories — from lights and cameras to garage doors and air conditioners — all from their favorite iOS devices. We expect over 100 HomeKit-compatible products to be on the market by the end of this year, all reviewed and approved by Apple to help insure customer security when using them. Our Apple Stores are wonderful places to discover and learn about these great products for the connected home.
With our latest operating systems, machine learning is making our products and services smarter, more intuitive, and even more personal. We've been using these technologies for years to create better user experiences, and we've also been investing heavily — both through R&D and acquisitions.
Today, machine learning drives improvements in countless features across our products. It enables the Proactive features in iOS 10, which offer suggestions on which app you might want to use or which contacts you might want to include in an email. Our camera and photo software uses advanced face recognition to help you take better pictures, and object and scene recognition to make them easier to sort and find. Machine learning makes the fitness features of Apple Watch more accurate, and even helps extend battery life across our products.
Machine learning continually helps Siri get even smarter in areas such as understanding natural language. We've extended Siri to work in many new ways by opening it to developers, and most recently by making Siri available to Mac users in macOS Sierra. We're already seeing great momentum in just the first few weeks from developers leveraging the Siri and speech APIs, and we're very happy with the engagement it's driving with Siri.
Looking ahead, we're seeing some very exciting developments in India. Reliance Jio is rolling out a first-of-its-kind all-IP network in India with 4G coverage in 18,000 cities and 200,000 villages across the country. They're offering a free year of service to purchasers of new iPhones, and we're partnering with them to ensure great iPhone performance on their network. Our iPhone sales in India were up over 50% in fiscal 2016 compared to the prior year, and we believe we're just beginning to scratch the surface of this large and growing market opportunity.
We're also very happy with the progress of our enterprise market initiatives, which continue to expand. Just last month, we announced a partnership with Deloitte to help companies quickly and easily transform the way they work by maximizing the power, ease of use, and security of the iOS platform. Deloitte is creating a unique Apple practice with over 5000 strategic advisors focused on helping businesses transform work functions across the enterprise.
We're also collaborating on the development of Enterprise Next, a new Deloitte consulting service designed to help clients across more than 20 industries take full advantage of the iOS ecosystem, and quickly develop custom solutions through rapid prototyping.
As we close the books on another incredible year, I'd like to thank our talented employees for their hard work and passion for making the best products in the world; our amazing developer community for their relentless creativity; and our wonderful customers, business partners, and shareholders for their loyalty and support.
Now I'll hand it over to Luca to share more details on the September quarter.
Luca Maestri on those details
Luca Maestri
Thank you, Tim. Revenue for the September quarter was $46.9B, toward the high end of our guidance range. Our revenue grew very strongly in many emerging markets, including Russia, Turkey, the Middle East, Thailand, and Vietnam. And we continue to see solid growth in Japan and in Latin America. Gross margin was 38%, at the top of our guidance range, thanks to favorable cost performance.
Operating margin was 25.1 percent of revenue and net income was $9B. Diluted earnings per share were $1.67, and cash flow from operations was $16.1B, which is a new record for the September quarter.
For details by product, I will start with iPhone. We sold 45.5M iPhones in the quarter thanks to the very successful launch of iPhone 7 and iPhone 7 Plus, and continued strong demand for other iPhones. Including 2.7M iPhones that were in transit at the end of the quarter, we increased iPhone channel inventory by 2.5M units, and we exited the quarter well below our 5-7 week target range of channel inventory.
We've seen a strong iPhone growth in many markets around the world including Canada, Latin America, Western Europe, Eastern Europe, the Middle East, India, and South Asia. iPhone sales in Greater China declined during the quarter, but initial customer response to iPhone 7 and 7 Plus gives us confidence that our December quarter performance in China will be significantly better on a year-over-year basis than our September quarter results, even as we lap the all-time-record period from a year ago.
Worldwide demand for iPhone 7 and 7 Plus has significantly outpaces supply, particularly on iPhone 7 Plus. And we're working very hard to get the new iPhones into the hands of our customers as quickly as possible.
iPhone ASP increased to $619 in the September quarter, which was above our expectations. That's up from $595 in the June quarter, when we launched iPhone SE, and we had a significant channel inventory reduction. We expect iPhone ASP to increase markedly on a sequential basis to a level similar to our ASP in the December quarter last year.
Customer interest and satisfaction with iPhone remains extremely strong. In the U.S., for instance, the latest survey fielded by 451 Research found that among consumers planning to purchase a smartphone within 90 days, 65 percent planned to purchase iPhone, with the current iPhone owners reporting a 97 percent customer satisfaction rate.
Among corporate smartphone buyers, the latest survey measured a 95 percent iPhone customer satisfaction rating, and found that of those planning to purchase smartphones in the December quarter, 79 percent planned to purchase iPhone.
Turning to Services, we generated an all-time record $6.3B in revenue, with an increase of 24% over a year ago. The App Store growth rate has now accelerated for five consecutive quarters, reaching 43% in the September quarter. The App Store remains the preferred destination for both customers and developers. According to App Annie, it generated 100% more global revenue than Google Play in the September quarter.
In addition to the great performance from Apps, we saw strong double-digit revenue growth in several other service categories, and Apple Pay transaction volume has grown dramatically, as Tim mentioned.
Next I'd like to talk about the Mac. We sold 4.9M Macs, facing a difficult year-over-year compare, given the launch of new Macs in the spring of 2015. Despite this, our Mac installed base reached a new all-time high at the end of the September quarter, and we'll have some exciting news to share with current and future Mac owners very soon.
We ended the quarter below our 4-5 week target range for Mac channel inventory.
Turning to iPad, revenue was flat compared to last year. iPad ASP was $459, $26 higher than a year ago, with increase driven by the new iPad Pro line. We sold 9.3M iPads and we reduced channel inventory by about 80,000 units, exciting the quarter below our 5-7 week target range.
WE continue to be highly successful, both in terms of market share and customer metrics, in the segments of the tablet market where we compete. Recent data from NPD indicates that iPad gained share in the U.S. tablet market in the September quarter, and had 82 percent share of tablets priced above $200.
In August, 451 Research measured a 96% consumer satisfaction rate for iPad mini, 95% for iPad Air, and 93% for iPad Pro. Among U.S. consumers planning to purchase a tablet within the next six months, 73% plan to purchase an iPad, more than eight times the purchase intention rate of the next highest brand measured, with iPad Pro once again the top choice for planned purchases. Corporate buyers reported a 94% satisfaction rate for iPad, and a purchase intent of 68 percent for the December quarter.
In the Enterprise market we're seeing some great examples of iPad and Mac deployment. Our mobility partner program continues to grow stronger, with over 120 partners around the world offering tailored solutions to businesses of all sizes. Revel Systems, a leading iPad point of sale solution partner, recently announced a global agreement with Shell retail to implement Revel's iPad-based POI system and services at 34,000 Shell locations worldwide, including support for Apple Pay in countries where Apple Pay is available.
IBM has just released its new data on the great results of its Mac roll-out. With more employees choosing Mac than ever before, there are now more than 90,000 Macs across the organization in addition to 48,000 iPads and 81,000 iPhones. IBM reports that PCs are three times the cost to manage, drive twice the number of support calls, and are five times more likely to require a follow-up appointment to resolve an issue than Macs. Thanks to much lower support cost and significantly higher residual value, the company is saving as much as $535 per computer when comparing the total cost of Mac ownership to a PC over a four-year life cycle.
Let me now turn to our cash position. We ended the quarter with $237.6B in cash plus marketable securities, a sequential increase of $6.1B. $216B of this cash, or 91 percent of the total, was outside of the United States. We issues $7B of debt in July, leaving us with $79B in term debt at the end of the quarter. We returned over $9B to investors during the September quarter as follows: We paid $3.1B in dividends and equivalents, we spent $3B on repurchases of 28.6M Apple shares to open-market transactions, and we launched a new $3B ASR, resulting in initial delivery and retirement of 22.5M shares. We also completed our seventh accelerated share repurchase program, retiring an additional 12.3M shares. The total buyback activity during the quarter reduced our share count by 1.5 percent. We have now completed $186B of our current $250B capital return program, including $133B in share repurchases.
In the September quarter we also completed four acquisitions, and incurred $3.6B in capital expenditures. Our total CapEx for the year was $12.8B. Our effective tax rate for the quarter was 26%, slightly higher than the 25.5 percent we guided to, because of a different geographic mix of earnings relative to our original expectations. Our tax rate for the full fiscal year was 25.6%.
As we move ahead into the December quarter, I'd like to review our outlook, which includes the types of forward-looking information that Nancy referred to at the beginning of the call. We expect revenue to be between 76 and 78 billion. This represents a return to growth over the all-time revenue record set in the December quarter a year ago. We expect gross margin to be between 38 and 38.5 percent, we expect OpEx to be between 6.9 and 7 billion, we expect OINE to be about 400 million, and we expect the tax rate to be about 26 percent.
Also today our Board of Directors has declared a cash dividend of 57 cents per share of common stock, payable on Nov. 10, 2016, to shareholders of record as of Nov. 7, 2016.
With that, I'd like to open the call to questions.
On iPhone and annual upgrades
Gene Munster, Piper Jaffray: Good afternoon and congratulations. Tim, now that we're a month in the iPhone 7, have you seen anything measurable in terms of the growing trend of annual upgrades. And second is, historically in terms of new product categories you guys have always looked for unique advantage before getting into a segment, and I'm curious about the car, and there are a lot of rumors out there, and would like your perspective on how you think about an advantage that Apple could add in the auto space.
Tim Cook
In terms of iPhone 7, Gene, the carriers that had upgrade plans, the information that we have from them is that demand is very robust. But from a worldwide point of view, the truth is that demand is outstripping supply in the vast majority of places, particularly on the iPhone 7 Plus. And so the situation at the moment, it's difficult, in the early weeks to differentiate. But on an anecdotal basis, it's clear the upgrade programs are a win.
I can't speak about rumors, but as you know, we look for ways that we can improve the customer's experience on different sets of products, and we're always looking at new things, and the car space in general is an area that it's clear there's a lot of technologies that will either become available or will be able to revolutionize the car experience, and so it's interesting from that point of view. But certainly nothing to announce today.
Munster: Just one quick follow-up in terms of supply. Do you think we'll be at equilibrium by the end of the quarter, iPhone-wise?
Tim Cook
It's hard to say. I believe that on iPhone 7 we will, on iPhone 7 Plus I'm not sure. I wouldn't say "yes" at this point because the underlying demand looks extremely strong on both products, but particularly on the iPhone 7 Plus versus our forecast going into the product launch.
On the extra week in the financial quarter, and iPhone inventory
Katie Huberty, Morgan Stanley: Luca, can you help us understand what's embedded in revenue guidance for the extra week as well as any rebuilding of channel inventory, given all the major products are running below target? I'm just trying to get at whether you see revenue and in particular iPhone growth year-on-year on more of a sell-out basis when you adjust for those two factors.
Luca Maestri
Let me say a few things on the 14th week and revenue out for the December quarter. Keep in mind that the December quarter a year ago for us was an all-time quarterly revenue record. We think we can grow this year. As Tim said, the interest from customers on iPhone 7 and 7 Plus is very strong. The strength of our services business, you've seen we've grown 24 percent in September, we think we can continue to grow very well into the December quarter. You mentioned the 14th week, and a few extra days do help us this quarter, but I think it's important to keep in mind that there are other factors that go and offset these extra few days. As you know, the launch timing of the new iPhone is different this year--we had the first 9 days of sale this year hit Q4, there were only two days last year, so the cadence has moved more toward Q4 this year versus Q1 last year. As you know, we increased iPhone channel inventory by 3.3M units in the first quarter of 2016. As Tim said, we are very supply constrained on iPhone 7 Plus this year, we're certainly more supply constrained this year than we were a year ago. And then keep in mind that there are a couple of things that affect the compare as well, which is the fact that a year ago we had an award for patent infringement of $548M, which is obviously a one-off item that is not going to repeat this year. And also, the foreign-exchange environment remains difficult and we expect FX to be about $650M headwind on a year-over-year basis into the December quarter. So I hope that gives you a bit of a sense that, when you take into account all these factors, we believe that this is a good guidance for the December quarter.
On iPhone R&D
Katie Huberty, Morgan Stanley: That's great color, thank you for that. Follow-up for Tim: What should we read into the fact that R&D has more than doubled over the past three years while sales growth was sort of a fifth of that. Are R&D investments just less efficient than they were in the company's history, or should we think about that as incremental spend for products that haven't yet come to market.
Tim Cook
There's clearly some amount of R&D that are on products that today are in the development phase and have not reached the market, and so that's a part of it. And we feel really great about the things that we've got. We've also put a lot of emphasis on our services business as well, and on making the ecosystem even better, and so we're confidently investing in the future and that's the reason you see the R&D spend increasing.
On China
Shannon Cross, Cross Research: Tim, can you talk a bit more about China? Just how you're thinking about it, where you're seeing pressure. I know you mentioned that you expect to see a significant rebound during the first quarter. What are your customers telling you about the demand in China?
Tim Cook
To sort of back up from our results for the quarter, the 90-day clock, and look at the full year of '16, we were down 17 percent compared to the fiscal year '15, which was up 84 percent from the previous year. So if you look at '14 to '16, the revenue grew 52% and the CAGR was 23%, which are really pretty good results. Also as you probably know, the fiscal year '16 performance was hurt by the devaluation of the currency, which affected it about 3 percent. So the underlying business performance was 14 percent down. And so why was it down? There's lots of reasons, but the largest one in our view is that when you look at what happened in '15 in China, we had a surge of upgraders that came into the market for the iPhone 6 or iPhone 6 Plus, and the upgrade rates increased relatively more in Greater China than elsewhere around the world. And so when that upgrade rate in fiscal year '16 returned to a more normal upgrade rate, which would be akin to what we saw with the iPhone 5S, it had further to fall. And so that's the main reason in our view that you see a difference.
Now, that spun or created another issue for us, because we didn't forecast that accurately, so in Q1 of last year we put in too much channel inventory, and have been resetting the channel inventory over the few quarters that came after it. And so those two issues, which really the main one is the first one and the second one was a symptom of it, are in our views the main issue.
Now looking forward, the response to the iPhone 7 and 7 Plus has been very positive. It's very hard to gauge demand, as you know, when you're selling everything you're making. And so we'll find out more in the quarter but we're confident enough to give you guys guidance that we're returning to growth this quarter, which obviously feels very good for us. And from a longer-term point of view, out of the 90-day clocks and so forth, we are very bullish on China. You know, we continue to see a middle class that's booming there, there might be some sort of a new normal in the economy, but a new normal there is still a good growth rate. And so with the number of people growing into the middle class and the LTE adoption rate being still fairly low--around 45, 50 percent or so--I think we continue to have a really good opportunity there. And so we continue to focus significantly in China.
On Apple's acquisitions
Katie Huberty, Morgan Stanley: Can you talk a little bit about acquisitions? I don't mean the smaller ones that you've done at a normal cadence, but there was clearly a fairly large one announced, at least, this week in the content world. And especially if you find a way to have repatriation of some of the cash at a low tax rate possibly with the next administration, so just if you could give an overall view of how you think about acquisitions that might be a little bit larger than normal.
Tim Cook
We're open to acquisitions of any size that are of strategic value where we can deliver better products to our customers and innovate more, and so we look at a whole variety of companies, and based on that we choose whether to move forward or not. But we're definitely open and we definitely look.
On why iPhone revenue isn't forecasted to eat Samsung's lunch
Toni Sacconaghi, Berenstein: I guess a cynic could say, uh, Apple is benefiting from an extra week of this quarter and is benefiting from Samsung being in complete disarray, and yet from your guidance it's unclear that iPhone unit growth will be up or — certainly not up more than low single digits, implied from your guidance.
And I appreciate some of the, uh, issues around channel inventory build, and the timing of the launch, but if I just stand back from that and say "You have terrific new products, your major competitor is lying down, you have an enormous — a significant contribution from an extra week (arguably 7 or 8%), and yet the iPhone growth is sort of flat-ish." What does that really say about how investors should think about iPhone on a sustained basis, going forward? And is it reasonable to think that this is an ongoing, growing business for the company?
Luca Maestri
Tony, let me take this one. I think you mentioned, y'know, a number of the things that are affecting us in the December quarter, and I went through them with Katie just a few minutes ago. You're right, we've got an extra few days; you know very well the launch timing is different; you know that we increased iPhone channel inventory to 3.3 million units a year ago. I mentioned two issues that affect us — you know, the one time from a year ago that you obviously need to exclude from the compare, and the effects that is the reality of our business right now.
But maybe the most important element of this is the fact that we are supply constrained on 7 and 7 Plus, and so when you talk about out of competitors, it's not particularly relevant to us right now because we are selling everything that we can produce. And so when we look at all these things in its totality, we think that y'know, the — for the total company, of course, we believe that revenue's gonna grow, y'know, but we don't get into specific products from a unit standpoint giving guidance.
And so we feel very confident about, y'know, the trajectory for the company and for iPhone going forward.
On Apple TV and content acquisitions
Toni Sacconaghi, Berenstein: Tim, if I could ask you one, please. You've talked in the past about television being an area of intense interest. I was wondering if you could reaffirm that statement, if that's still the case. And additionally, given what's happening with acquisitions, how broadly you think about the role of content — Apple has started creating, on a very limited scale, some of its own content — and whether you think content creation and ownership is important to Apple, or whether Apple ultimately sees its place in the value chain as being more around ecosystem and distribution.
Tim Cook
I would confirm that television is a — has intense interest with me and many other people here. In terms of owning content and creating content, we have started with focusing on some original content, as you point out; we've got a few things going there that we've talked about. And I think it's a great opportunity for us, both from a creation point of view and an ownership point of view. And so, it is an area that we're focusing on.
On services revenue and loyal customers
Simona Jankowski, Goldman Sachs: Luca, I wanted to dig into the services business a bit more. As you pointed out, it accelerated again to 24%. How does that compare to the pace of growth of the install base, just to help us decouple how much of it is consumption-driven on a per-user basis versus the base as a whole?
Luca Maestri
The install base number is something that we talk about periodically. Last time we talked about it was in the January call. It is growing — our install base is growing very well, which is very important for us. It's growing on all major products, and it's growing, of course, in total.
When you look at our services revenue, the growth of the services revenue has been accelerating during the course of the year, during a period when, as you know, our revenue came down slightly. So what that means, in practice, is that what we are seeing with our customers that consume our services is that — the people that are actually taking advantage of our services, over time, they tend to spend more and more on our services. We've got customers who are very engaged with our products, very loyal, and so you see this upward trajectory of our services business. It's not only with the App Store, but y'know, the several categories that are growing very well for us. Tim mentioned Apple Music, but we've got other parts of the business that continue to do well, even as I said, during a period of time when our sales have come down a bit.
On home assistants and privacy versus security
Simona Jankowski, Goldman Sachs: We've seen an increasing focus on artificial intelligence, both in smartphones like the new Pixel from Google but also in some of the home assistants like the Amazon Echo. And you guys have obviously had Siri for awhile as well. But I just am curious how you feel about balancing AI with your focus on privacy, and also how important is it to have a dedicated home assistant versus just having the phone as the home assistant?
Tim Cook
I think that, to answer your second question first, I think that most people would like an assistant with them all the time. And, y'know, we live in a mobile society. People are constantly moving from home to work and to other things that they may be doing, and so the advantage of having an assistant on your phone is that it's with you all the time.
That doesn't say that there's not a nice market for a home one; I'm not making that point. I'm just saying that on a balance point of view, I think the usage of one on the phone will likely be much greater. In fact, y'know, you can just look at Siri today, and this is now accelerating with iOS 10 and the Mac, but we've been getting 2 billion requests a week for Siri. And so, it's very large, and to the best of our knowledge, we've shipped more assistant-enabled devices than probably anyone out there.
Our focus is on this worldwide: And so it's not only a US focus, but we want to deliver a great experience around the world and deliver it globally. We've put a lot of energy into doing that.
In terms of the balance between privacy and AI, I — and this is a long conversation. But at a high level, I think it's a false trade-off that people would like you to believe, that you have to give up privacy in order to have AI do something for you. We don't buy that. It may take a different kind of work, it might take more thinking, but I don't think we should throw our privacy away.
It's sort of like the age-old argument about privacy versus security: We should have both! It shouldn't be making a choice. And so, that, at a high level, is how we see it.
On deferred revenue
Steve Milunovich, UBS: Luca, I wanted to ask you about the total deferred revenue, which was down about a billion three in June, and I think down another 400 million in September. Those are rather large declines, even given the fact that your units are coming down and you had the accounting change back in September. Could you just talk about some of the drivers of that, and what you might expect going forward?
Luca Maestri
You mentioned that, by far, the largest driver. The largest driver is the fact that we made the change in accounting — an accounting change to our ASPs exactly a year ago. So we are lapping the year where you see the effect. I think you are not going to see the same thing going forward. And then, you know, there are — we tend to defer some revenue on some of the categories (like, for example, gift cards, or some AppleCare). But in general, by far, the largest element is the change in ASPs. And again, I don't think you're going to see the same impact going forward.
On Apple's long-term product road map
Steve Milunovich, UBS: Some investors are antsy that Apple's not acquired new profit pools or introduced a financially-material new product in recent years. The question is: A, does Apple today have a grand strategy for what you want to do? I know you won't tell us what it is, but do you know what you want to do over the next three to maybe five years? Or is it more a "read the market and quickly react"? And B, do you have any sense of — we're kind of in a gap period where the technology and, arguably, what we'd call the next job to be done, haven't yet aligned, and maybe in a couple years we will see this flurry of new products and it'll sort of match what people want to do, but it's not quite here yet.
Tim Cook
We have the strongest pipeline that we've ever had and we're really confident about the things in it, but as usual, we're not going to talk about what's in it.
Steve Milunovich, UBS: But in terms of your approach, I guess, to new products? Do you have a strong sense of where the technology's going and where you're going to play, or is it still enough up in the air that you're willing to react fairly quickly, which, arguably, your organization allows you to do for the size of the company you are?
Tim Cook
We have a strong sense of where things go, and we're very agile to shift as we need to.
On iPhone average selling prices
Wamsi Mohan, Bank of America: You saw that you could raise the ASP on the iPhone 7 Plus by $20, and you were completely sold out. So clearly, this device plays a central role in our lives, so much that owners probably look at that incremental cost as a great trade-off to get the best device out there. So as you see more and more features being added into iPhones, do you conceptually expect you are anywhere close to the point where raising ASPs further would be net disruptive to demand? Or do you see more room to raise ASPs over time as you add incremental features?
Tim Cook
With the iPhone 7 Plus, we put an incredible amount of innovation into the camera and the overall photo experience, and customers are obviously using that and have discovered that they love it. And we're getting an incredible amount of feedback there. We also get incredible feedback on the iPhone 7. But the mix that we projected on iPhone 7 Plus is short of what the reality is, and so we are chasing supply there. In terms of the ASP, the way we think about it is we want to charge a fair price, and so we don't want to charge more than that, and we think it's worth being fair. And so, that's how we look at it.
Luca Maestri
If I can add: Keep in mind that in a lot of countries around the world, the reality is that our customers have seen some significant price increases because of the F/X [forex] situation, right? And that's something that we have to keep in mind, as well.
On carrier incentives
Wamsi Mohan, Bank of America: Great, thanks for the clarification. Tim, this year we saw carrier incentives come back to force post the launch of the iPhone 7/7 Plus. Two years ago there was a giant upgrade cycle from the iPhone 6/6 Plus. Do you think every couple of years we're likely to see carrier incentives come back into play, given worries around customer churn, thereby making the phone more affordable?
Tim Cook
We clearly saw that this year, there's a lot of competition for customers in the U.S., which I think is the market that you're talking about. Whether that'll happen every two years, I don't know, but I suspect that any time there are large numbers of customers that have a phone that's in that two-year kind of range, that it seems to be a sweet spot, and I think you probably will see a lot of people trying to recruit those customers.
On developing markets
Jim Suva, Citi: A strategy question for Tim, and then more of a financial question for Luca. Tim, you mentioned in your prepared comments a little bit about India. And we've been doing a lot of work talking about the opportunity in India, and we get a lot of pushback talking about disposable income metrics and lots of things like that, yet the population being so large. Can you talk a little bit about, do you see that India could at some point be as big of an opportunity as China, and it appears that the legal rules kind of prevented you from going in a lot but it looks like that's changing. Do you think you could give us a little more clarity on India. And for the clarification questions, is it fair to say that the OpEx has a disproportionate more expense side with the 14th week that we should kind of think of maybe as we go forward that we shouldn't expect the OpEx to be chugging along at that high rate or is it just kind of the rate of investing that you're going for.
Tim Cook
On India, I think it's important to look not only at per-capita income, which may be what you're looking at, but sort of look at the number of people that are or will move into the middle class over the next decade. And the age of the population. If you look at India, almost 50 percent of the population is under 25, and so you have a very, very young population. The smartphone has not done as well in India in general, however one of the key reasons for that is that the infrastructure hasn't been there. But this year and next year there are enormous investments going in on 4G, and we couldn't be more excited about that because it really takes a great network working with iPhone to produce that great experience for people. And so I see a lot of the factors moving in the right direction there. I also think the government is much more focused on the infrastructure and on creating jobs, which is fantastic, because you really need the kind of infrastructure and technology to do that. Will it be as big as China? I think it's clear that the population of India will exceed China sometime in the next decade or so, maybe less than that. I think it'll take longer for the GDP to rival it, but that's not critical for us to have a great success there. The truth is, there's going to be a lot of people there, and a lot of people in the middle class that will really want a smartphone. And I think that we can compete well for some percentage of those. And given our starting point, even though we've been growing a lot, there's a lot of headroom there, in our mind. And so we're working very hard to realize that opportunity.
Luca Maestri
Jim, on OpEx, our approach to OpEx is quite clear and quite simple: We want to continue to invest in the business in all the areas where we think it's critical for us to invest. So you see that we make significant investments in R&D, you see in the growth rates in the last couple of years, we are making important investments in data centers because we want to support our services business, we continue to open retail stores around the world, we continue to invest in marketing and advertising. At the same time, we want to continue to be efficient and lean. It's something that we've done very well over the years, and want to continue to do that. So what you've seen, for example, in fiscal '16, you've seen investments in R&D growing at 25 percent, and then our SGNA expenses to be about flat, and this is kind of the approach that we want to take and continue to take going forward. If you step back for a second and look at our implied guidance for the December quarter, we got an expense to revenue ratio of 9 percent. This is extremely competitive in our industry and I would say in general. And so we want to continue to have this balance: make the right investments and remain efficient.
On Apple's gross margin
Rod Hall, JP Morgan: Luca, I wanted to ask about the gross margin guidance. I think that the street and we were expecting something a little bit higher, and that's about 50 basis points lower and the street it was like 70 basis points lower and I'm just curious, do you think people were mis-modeling that or is there something going on with pricing or mix there that you could provide us with more color on.
Luca Maestri
Yeah, Rod, let me get you some details, both on a sequential basis and I'll give you something on a year-over-year basis because maybe that's where the disconnect comes from, looking at last year's gross margins in the December quarter. On a sequential basis, we're essentially guiding to some improvement in gross margins, we had 38% both in the June quarter and in the September quarter, we're guiding slightly higher for the December quarter because on the positive, we're going to have of course better leverage and the mix in the December quarter tends to be better. But we need to take into account that these positives are going to be partially offset by the cost structures of the new products that we are launching, now, and we've launched already a few during the September quarter and that will have an impact on our December quarter results.
On a year-over-year basis, keep in mind that last year in Q1 we did 40.1 percent, but there's a couple of things that need to be considered before doing a year-over-year compare, and it's the fact that last year we had this award for a patent infringement of $548M that is at the gross margin level is 40 BPS, and then we've got the FX situation which I mentioned before, which is worth another 60, 70 BPS. And so you're left with less than 100 basis points deterioration on a year-over-year basis, where again we have the reality of new cost structures into our products. It's very important, I think, for investors to understand what's happened during the last two years. During the last two years, the U.S. Dollar has appreciated by 15 percent over the basket of currencies where we do business. And we are a company that generates two-thirds of our revenues outside the United States. 15 percent appreciation of the U.S. Dollar--on a year-over-year basis, just '16 over '15, was 340 BPS impact from foreign exchange. This is something that we have offset almost entirely through a number of initiatives going from pricing actions to cost initiatives to our hedging program, but at some point the strong dollar becomes the new normal, and we need to work with that, and I think over the years we've made very good trade-offs and our gross margins have been quite stable over time.
On Apple being undervalued
Rod Hall, JP Morgan: Tim, this question comes up once in a while, I wanted to ask you if you could talk about the arguments on both sides of the dividend question. Apple seems to be perpetually undervalued, it's a very large company that's getting harder and harder to grow, your payout ratio is significantly below the S&P 500. I know you can't tell us what your intentions are here, but if you could help us understand how that thinking around the dividend works it would be great.
Tim Cook
We review the capital return annually and we've established a cadence now to announce our thinking on that every April, and so we have robust discussion around the dividend and the buyback. We very much believe that Apple is very undervalued, and so we're investing with confidence in the company that we know really well, and so that thinking has, I think, proven out over time, and I think been very good for our shareholders. In addition to that, we know that some shareholders really like a dividend and some ongoing income. And so we've provided an amount that we think is a good amount, and have a good track record of raising it annually. And so we'll be able to say more on that I'm sure in April of next year.
Thanks for tuning in this quarter, folks!
Master your iPhone in minutes
iMore offers spot-on advice and guidance from our team of experts, with decades of Apple device experience to lean on. Learn more with iMore!
Serenity was formerly the Managing Editor at iMore, and now works for Apple. She's been talking, writing about, and tinkering with Apple products since she was old enough to double-click. In her spare time, she sketches, sings, and in her secret superhero life, plays roller derby. Follow her on Twitter @settern.