Bottom line: These ANC wireless headphones are affordable and deliver high-definition audio. They feature up to 35 hours of playtime and have an over-ear design for a comfortable fit.
Pros
+

Active noise cancellation (ANC) + transparency modes

+

Easy button controls

+

Water resistant and sweatproof

+

Built-in mic

+

Superior battery life
Cons
-

Large and bulky

-

Only one color
You can always trust iMore. Our team of Apple experts have years of experience testing all kinds of tech and gadgets, so you can be sure our recommendations and criticisms are accurate and helpful. Find out more about how we test.
I love sound. I like to listen to music pretty much everywhere I go. I'm also a professional DJ, so it's imperative that I have a pair of high-quality headphones for gigs. That being said, I've put a lot of research into this subject. I'm a big fan of wireless headphones, because why let a cord tie you down when you don't have to? I like listening to my favorite tunes and podcasts on some of the best wireless headphones around.
I got to take the Treblab Z2 wireless headphones for a spin, and I have to say I'm impressed — they deliver a fully immersive sound experience at a very affordable price. They have active noise cancellation, crystal clear trebles, solid mids, and deep, rich bass lines. They're over-ear headphones too, making them comfortable to wear for long periods of time and they feature an incredible battery life of up to 35 hours on a single charge.
Treblab Z2 wireless headphones: Price and availability
The Treblab Z2 wireless headphones are available via Amazon and Treblab's official site. You can snag them off of Amazon for $80 and off of Treblab's site for $90. They're highly rated and very popular, but are currently in-stock. Grab them while you can!
Treblab Z2 Wireless Headphones: Wireless with ANC and long battery life
The Treblab Z2 headphones are wireless with Bluetooth connectivity and pair seamlessly to both my iPhone and my MacBook Pro. They offer a multipoint connection, which means that two devices can be connected at the same time. You can't receive input from both devices at once, but you can transition easily from one device to the other. For example, I'll connect my Treblab Z2 wireless headphones to my computer to listen to music via Spotify, and can also receive, take, and make calls via the simultaneous connection to my iPhone. These headphones also come with a 3.5-millimeter auxiliary cord should the need arise.
The Treblab Z2 wireless headphones feature active noise cancellation technology and it works well, considering the price point. I also own PaMu Quiet earbuds and Apple AirPods Pro. The ANC on the Treblab Z2s doesn't block noise out as effectively as my PaMu Quiet or my AirPods Pro, both of which feature excellent active noise cancellation. However, there is a noticeable difference between switching the ANC on and off on the Treblab Z2s for a more immersive sound experience. When the ANC is switched off, you're operating in transparency mode. I feel the ANC on the Treblabs is sufficient for the price. The Treblab Z2s feature an over-ear design AND are less expensive than both the PaMu Quiet and the Apple AirPods Pro, both of which are in-ear earbuds.
I also like that the Treblab Z2s are outfitted with easy to use button controls. Sometimes, I find it difficult to get my Apple AirPods Pro and my PaMu Quiet to respond to my tap, squeeze, and hold controls, so it's nice to have dedicated buttons and switches on the Treblabs. It's more of a dated design, but sometimes it's just easier to push a button or flip a switch. The button controls on the Treblab Z2 wireless headphones consist of an ANC on/off switch on the left side, and power/play/pause, previous track/volume down, and next track/volume up buttons on the right.
I am an active individual and like to work out four or five times a week. Music is the primary force driving my workouts, so I always listen to tunes as I train. Therefore, it's imperative that my headphones are not only high-quality, but also water resistant, sweatproof, and durable. These are areas where the Treblab Z2s deliver and exceed beyond my expectations. These wireless headphones will safely stand up to the toughest of sweat sessions. They're water resistant, sweatproof, and made of super soft materials for a comfortable fit. I can rock them for extended periods of time, they're well-made and durable, and they stay in place while I'm working out.
These wireless headphones are outfitted with a built-in microphone so you can make and receive calls, as well as activate your respective smart voice assistant like Siri, Amazon Alexa, or Google Assistant. To activate your voice assistant, all you have to do is press the power button twice. This is a nice feature for phone-free movement so you can focus on the task at hand.
The Treblab Z2 wireless headphones feature exceptional battery life that's hard to beat. They offer up to 35 hours of playtime on a single charge and boy, do they deliver. They do take three to four hours to fully charge, so be sure to set some time aside for that. I love the battery life on these things. I hate constantly needing to charge my wearables, cell, earbuds, and laptop, so the fact that I can do 30+ workouts and dog walks without needing to charge these is amazing and much appreciated.
Treblab Z2 Wireless Headphones: Large, bulky, and only one color
The Treblab Z2 wireless headphones are on the larger, bulkier side. That's fairly standard for over-ear headphones. However, they are lightweight and comfortable, which makes up for those aspects. They also only come in black (which really doesn't matter), but I'm a sucker for color when it comes to accessories. It would be nice if they offered some additional color options.
The competition
The AirPods Max are new, over-ear headphones from Apple that feature dynamic drivers for high-fidelity audio, ANC and transparency modes, and a knit-mesh canopy for comfort. They come in five different colors: Silver, Space Gray, Pink, Green, and Sky Blue. They only offer up to 20 hours of playtime versus the Treblab Z2's 35 hours, and are much pricier, to the tune of hundreds of dollars. If you're on a budget and want superior battery life, the Treblab Z2 wireless headphones are the way to go.
The Beats Solo3 are on-ear headphones and come in nine different colors so you can really make them your own. On-ear headphones aren't for everyone (Treblab Z2 are over-ear), but if you like that style, these are great. They feature an Apple W1 chip and Bluetooth connectivity. However they don't offer ANC or transparency modes. They do offer up to 40 hours of playtime on a single charge, which is a bit more than the Treblab Z2s. They're more expensive than the Treblabs, and they don't offer ANC, but because they come in so many colors and deliver more battery life, they might be worth the splurge.
Treblab Z2 wirless headphones: Should you buy
You should buy this if ...
You're on a budget, but don't want to sacrifice quality
You want ANC and transparency modes
You need headphones you can work out in
You shouldn't buy this if...
You want a discreet pair of headphones
You're looking for color options
You should absolutely buy these headphones if you're on a budget, but don't want to sacrifice the quality of your audio experience. These headphones offer high-definition sound and are very affordable. They feature ANC and transparency modes, and they're sweatproof. They'll stand up to your toughest workouts. You should not buy these if you're looking for something discreet. These over-ear headphones are on the larger, bulkier side and are the opposite of discreet. They also only come in black. If you're looking for lots of color options, these aren't for you.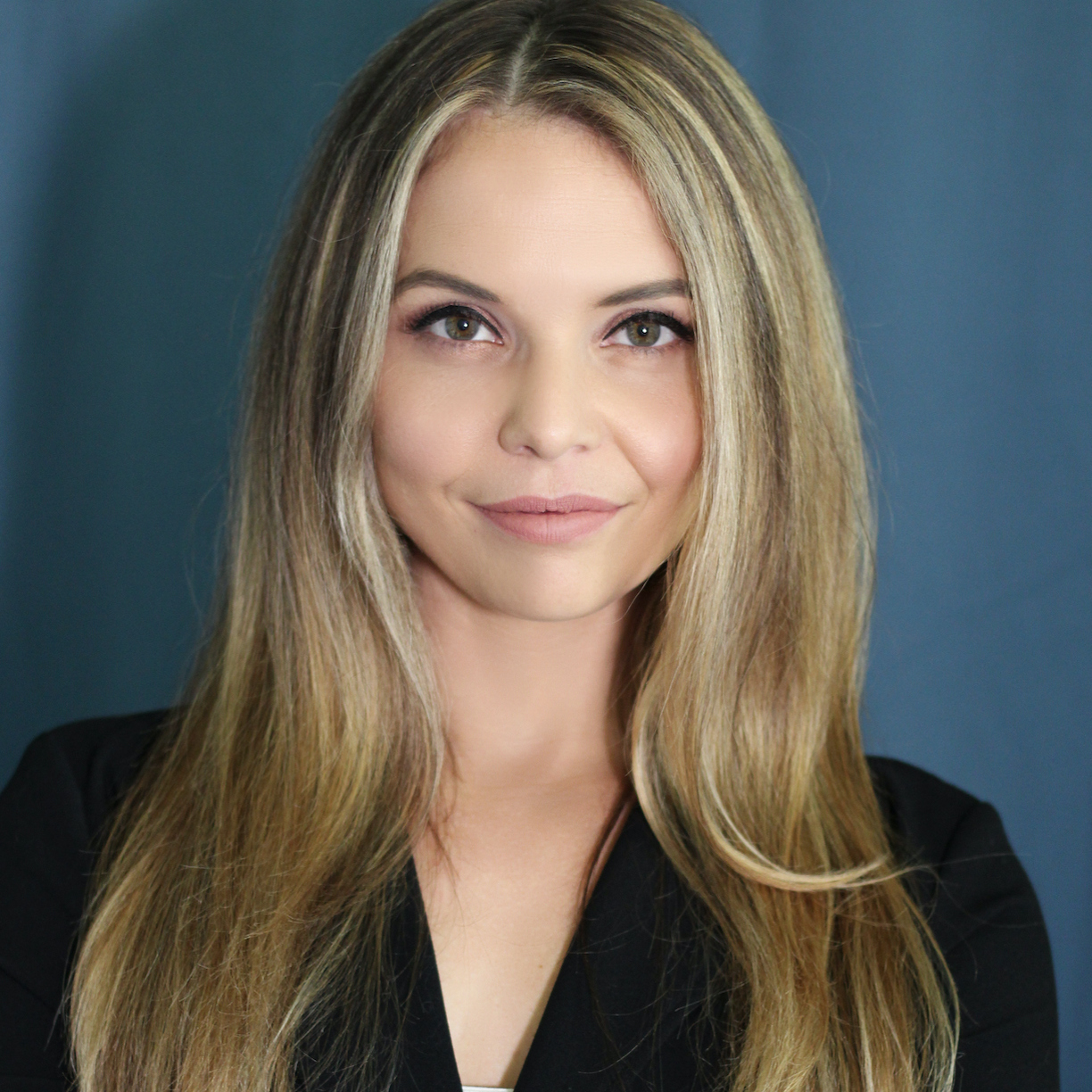 Nicolette is a freelance writer for iMore. She's been hooked on Apple products since she got the very first iPhone in 2007 and made the switch from PC to Mac in 2008 after inadvertently dousing her laptop with a hefty dose of water. A dedicated creative, Nicolette has had the pleasure of working with some of the top websites, studios, and brands in the industry throughout her career, and enjoys writing about all things: Apple, health, fitness, audio, and home. With over a decade of high-level experience as a health and fitness professional, Nicolette specializes in tech pertaining to the field. If she's not working, you can find her sipping a glass of wine, enjoying a concert, or hanging with her family.