Try Google's new trio of experimental photography apps!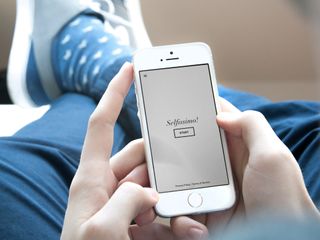 Google's research team announced in a blog post today that it has officially begun launching a series of experimental photography apps. Dubbed "appsperiments" by the company, these apps will be available on both Apple's App Store and on Google Play and will allow users to test a collection of new technologies in development at Google.
The first of the apps, called Storyboard (opens in new tab), allows users to transform any video into a comic book page — complete with graphic novel-esque filters and multiple panels — right on their device. According to Google, all you have to do is shoot the video and upload it to Storyboard. After that, the app will automatically select what it finds to be the most interesting frames from the video and lay them out in a comic format while also adding one of six "visual styles." If you don't like what the app creates for you, you can just pull down on the image to instantly produce a new page. Once Storyboard creates one you dig, you can save it directly to your camera roll. Storyboard is unfortunately an Android-only app at the moment, but may also be available for Apple users in the future.
The second app, Selfissimo! (opens in new tab), is designed for — can you guess? — taking selfies, of course. However, you don't have to do all the button pushing yourself. Instead, the app will take a very hip black-and-white photo for you every time it detects that you're striking a pose (i.e. when you sit still for a second). When you've decided you've taken a sufficient amount of selfies, all you have to do is tap the screen to end the session. The app will then generate a contact sheet of all the photos you've taken (just like analog photographers used to do with negatives!) and you can choose to either save a few of your favorites from the shoot or just save the whole darn thing. Selfissimo! is available for both iOS and Android.
The final app of today's release, dubbed Scrubbies (opens in new tab), is an app that allows you to control the speed and direction of video playback. Just upload your video to the app and then, as the Google research team suggests, "remix it by scratching it like a DJ." Scrubbies is currently only available for iOS — no word yet on whether it will be made available for Android users or not.
In order to get the most well-rounded feedback from testing, all of the new photography apps are totally free of charge. All Google asks is that if you do try them out, you use the in-app feedback links to let the company know what you think so you can help them further develop new tech.
Thoughts?
Have you tested any of Google's new apps yet? If so, what do you think? Let us know in the comments!
Get the best of iMore in in your inbox, every day!
Tory Foulk is a writer at Mobile Nations. She lives at the intersection of technology and sorcery and enjoys radio, bees, and houses in small towns. When she isn't working on articles, you'll likely find her listening to her favorite podcasts in a carefully curated blanket nest. You can follow her on Twitter at @tsfoulk.
Not big on the whole selfie fad myself, but I have to say that Selfissimo is probably one of the best names a selfie app could have.

Any word if there is any data mining going on?
Thank you for signing up to iMore. You will receive a verification email shortly.
There was a problem. Please refresh the page and try again.