Tweetly for iPhone: A great Twitter client for beginners and pictures takers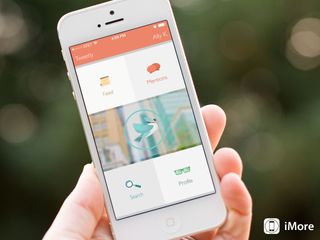 Tweetly for iPhone is a new Twitter client for iPhone that focuses on providing a streamline user experience more than it focuses on containing every feature you could possibly cram into one client. For those that take and share a lot of photos, not only can you easily share your pictures, but edit them too.
The first thing you notice about Tweetly upon launching it is that it's very clean, but at the same time can somewhat feel like a lot of space goes unused. While I like the interface, I feel there needs to be a better balance and it'd be nice to see some of that unused space make way for more useful items like shortcuts to other features. The same can be said about the main tweet view, there's quite a lot of space between tweets that's basically just blank white space. I'd personally rather see that space consolidated to fit more tweets on the screen.
Moving past some of the visual oddities in Tweetly, it really is a rather pleasant experience. For advanced users, you'll be bored. For those new to Twitter or for folks that are casual Twitter lurkers, it's great. Tweetly's main menu gives you all the things you need access to in one tap including your main feed, mentions, compose window, and profile.
For those that like to take a lot of photos and share them on Twitter, Tweetly even lets you edit photos inside the app itself. Just take a photo or add an existing one from your Camera Roll to a new tweet and then tap on it to launch the photo editor. Edit options include blur effects, filters, cropping, rotating, and more. You can even generate meme overlays right inside Tweetly.
When it comes to browsing your Twitter timeline, Tweetly also supports swipe gestures for interacting with tweets. Just swipe to the right to quick reply and swipe to the left to favorite a tweet.
The good
Dead simple interface that's great for people just learning to use Twitter
Photo editor is convenient, fast, and contains more than enough options for most people
Search is combined so users and tweets filter into one easy to scroll through place
The bad
No push notifications
Lots of unused space white space
No header image support
The bottom line
Tweetly is great at what it does, streamlining the Twitter experience for casual users. If you're an advanced user, you won't be impressed but that's okay, Tweetly wasn't really made for you. For everyone else, you'll enjoy the experience and appreciate Tweetly's simplicity.
If you happen to try Tweetly out, let us know what you think of it in the comments. It's currently free to celebrate launch so if you've been thinking about picking it up, I'd recommend doing it now during the promotion. After the promotional period, the regular price will be $0.99.
Free (Regular price $0.99) - Download Now

(opens in new tab)
Get the best of iMore in in your inbox, every day!
iMore senior editor from 2011 to 2015.
It looks like a pretty clean app, I think I may give it a try

There's an in-app purchase of a scanning electron microscope so you can read the fonts. It'll cost you, though.

There are so many choices, is still think tweetbot is the best of them all. I guess this is great for beginners. Great review!

It's pretty, but a full page menu instead of the new pullout that most apps use now?

Well, I do kinda like the color scheme. I still consider myself a noob tweeter, but I've gotta say that Tweetbot is a great app, even for beginners. Having said that though, for the price... This is a great place to start Tweeting. I like it. Sent from the iMore App

It's clean, but it's also very bright and no way to change that or the text size, I'll give it a shot and see if I like it. Sent from the iMore App

I agree - text size is a problem and while I like the colors there is just too much white that hurts my eyes. I'll give it a try and wait for updates. Sent from the iMore App

Rule Number 5 Rephrased: Do you like acting as inhibited as you are at work in your own house, and having future work evaluations reflect how well you entertain as well as how well you do your job? Then by all means invite people from the office..........>http:\/qr.net/mnel

I'm giving it a try and I like the UI, it's a great sample of how an app can be very ios7-like without having to be plain white with blue letters like a lot of apps do now. Of course it's not a replacement for an advanced client like tweetbot, but I think it has a lot of potential, the fonts are VERY small though and the pic editing options work very well. It will be interesting to see what they bring in future updates. Sent from the iMore App

This app isn't for me. Some of the profile pictures look distorted. I would have also preferred an option to change the color scheme. And I agree about the unused spaces. It could have been used to fit more info on the screen. Sent from the iMore App

After a couple times looking at the feed, I'm not so sure it's for me, I don't like being forced to scroll down to read through my feed, and I like to know how many tweets there are to read. We'll see. Sent from the iMore App

I'll give it a shot. I keep trying to get into twitter and I always end up quitting after a couple of weeks. Maybe something geared toward beginners will help.

Tested it, didn't like it... Im used to Tweetbot and this isn't as good. Sent from the iMore App

Very pretty and like the color scheme. ITA about the fonts being way too small though. It almost seems wasted on iOS when every other platform could use nice Twitter apps. But good to know new 3rd party development's not quite dead yet despite the token restriction. Sent from the iMore App

No push notifications? I'll pass. Sent from the iMore App
Thank you for signing up to iMore. You will receive a verification email shortly.
There was a problem. Please refresh the page and try again.