Jack Dorsey, Twitter's CEO, had his account hacked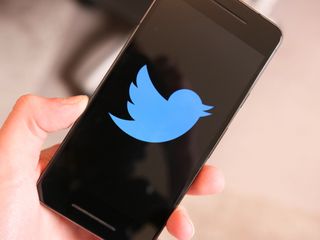 (Image credit: Android Central)
What you need to know
Jack Dorsey, Twitter's CEO, had his account hacked.
Twitter says it's "investigating what happened."
The breach appears to have been done via an SMS service called Cloudhopper.
If you've been on Twitter this afternoon, chances are you've seen something about Twitter CEO Jack Dorsey's account being compromised.
Dorsey's account (@Jack) began tweeting random tweets on August 30, many of which were racial slurs and Nazi propaganda. The tweets were being shared with Jack's 4.2 million followers for about 20 minutes, and at the time of publishing this article, they all appear to have been deleted.
It's still unclear what exactly caused the incident, but it seems to revolve around a service called "Cloudhopper."
Cloudhopper is an SMS platform that was purchased by Twitter back in 2010, and it's worth mentioning because all of the rouge tweets coming from Jack's account were sent via Cloudhopper. As such, Jack's actual Twitter account wasn't breached — his account's connection to Cloudhopper likely was.
We're aware that @jack was compromised and investigating what happened.We're aware that @jack was compromised and investigating what happened.— Twitter Comms (@TwitterComms) August 30, 2019August 30, 2019
Twitter sent out a tweet at 4:05 PM saying that it was "investigating what happened" to Jack's account, but that's all the company's said on the matter so far.
While this is more of an issue with Cloudhopper and third-party authorization, it's still not a good look for Twitter in the slightest.
How to change your Twitter password and activate two-factor authentication
When Joe isn't acting as the News Editor for Android Central, he can be found helping out with articles here and there at iMore. He was last spotted at Starbucks surrounded by peppermint mochas. Have a tip? Send an email to joe.maring@mobilenations.com!
If you're the CEO of Twitter and you get hacked, it's time to immediately skip all business meetings and put a security overhaul as the top priority
Get the best of iMore in in your inbox, every day!
Thank you for signing up to iMore. You will receive a verification email shortly.
There was a problem. Please refresh the page and try again.