Twitter: Everything you need to know!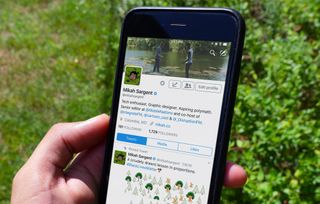 "Tweeting" has almost become as ubiquitous a verb as "googling", but if you're not sure what Twitter even is, you may be at a loss for words (or characters). Here's everything you need to know about Twitter.
What's new with Twitter?
Check back here for the latest updates in Twitter news.
August 16, 2018 - #BreakingMyTwitter
Hi team,
Today, we're publishing a blog post about our priorities for where we're investing today in Twitter client experiences. I wanted to share some more with you about how we reached these decisions, and how we're thinking about 3rd party clients specifically.
First, some history:
3rd party clients have had a notable impact on the Twitter service and the products we build. Independent developers built the first Twitter client for Mac and the first native app for iPhone. These clients pioneered product features we all know and love about Twitter, like mute, the pull-to-refresh gesture, and more.
We love that developers build experiences on our APIs to push our service, technology, and the public conversation forward. We deeply respect the time, energy, and passion they've put into building amazing things using Twitter.
But we haven't always done a good job of being straightforward with developers about the decisions we make regarding 3rd party clients. In 2011, we told developers (in an email) not to build apps that mimic the core Twitter experience. In 2012, we announced changes to our developer policies intended to make these limitations clearer by capping the number of users allowed for a 3rd party client. And, in the years following those announcements, we've told developers repeatedly that our roadmap for our APIs does not prioritize client use cases — even as we've continued to maintain a couple specific APIs used heavily by these clients and quietly granted user cap exceptions to the clients that needed them.
It is now time to make the hard decision to end support for these legacy APIs — acknowledging that some aspects of these apps would be degraded as a result. Today, we are facing technical and business constraints we can't ignore. The User Streams and Site Streams APIs that serve core functions of many of these clients have been in a "beta" state for more than 9 years, and are built on a technology stack we no longer support. We're not changing our rules, or setting out to "kill" 3rd party clients; but we are killing, out of operational necessity, some of the legacy APIs that power some features of those clients. And it has not been a realistic option for us today to invest in building a totally new service to replace these APIs, which are used by less than 1% of Twitter developers.
We've heard the feedback from our customers about the pain this causes. We check out #BreakingMyTwitter quite often and have spoken with many of the developers of major 3rd party clients to understand their needs and concerns. We're committed to understanding why people hire 3rd party clients over our own apps. And we're going to try to do better with communicating these changes honestly and clearly to developers. We have a lot of work to do. This change is a hard, but important step, towards doing it. Thank you for working with us to get there.
Thanks, Rob"
June 26, 2018 - You can now use a security key for login verification on Twitter
Concerned that a measly password isn't enough to safeguard your Twitter account? This afternoon on the popular social media platform's safety account, it was announced that starting today users can utilize a security key for login verification if they want a little extra protection.
For those unfamiliar, a security key is an actual physical USB device that you plug into your computer that (in addition to your password, of course) allows you to access compatible online accounts. Which means it not only keeps your device extra safe, but it also makes you feel a bit like a cool hacker. Popular security keys are manufacturers include brands like Yubico, Kensington, and Thetis.
Here's how to enable two-step verification for your Twitter account (taken directly from the company's support page):
In the top menu, click your profile icon, then click Settings and privacy.
Click on the Account tab.
Under Security and next to Login verification, click the Review your login verification methods button to get started.
Enter your password and click Confirm.
From the selections, click Set up next to Security key.
Read the instructions and then click Start.
If you're asked to verify your password, enter it and click Verify.
You will see a pop-up window asking you to register your key by inserting it into your computer's USB port. Once inserted, press the button located on your key. Then verify the key by pressing the button one more time.
Note: In order for a security key to work, you must also have either the Text message or Mobile security app two-step verification options enabled.
Now, go forth and tweet (very, very securely).
May 25, 2018 - Twitter tests new "Data saver" toggle on iOS
Looking to save a li'l data while your browse Twitter? Well with the new Data saver function, videos pause automatically as you scroll through your newsfeed and images don't load to 100% full quality.
May 23, 2018 - Twitter adds candidate labels for 2018 election
If you're running in the upcoming 2018 eleciton (or if you're just interested in who is verified and running), then keep an eye out for Twitter's new candidate labels coming after May 30th.
April 6, 2018 - Twitter plans on breaking all third-party apps/clients this June
For years, third-party Twitter clients have offered alternative ways to access the popular social network for users that weren't fans of Twitter's official apps. These clients have been hugely popular across iOS and Android, but Twitter's going to essentially break each and every one after June 19, 2018.
After that date, Twitter will be eliminating its "streaming services." When this happens, push notifications will no longer work and timelines won't automatically refresh.
Streaming services are being replaced by the new Account Activity API, and while this could be used as a way to keep notifications working as is, the possibility of this happening is looking rather weak. Twitter still hasn't given third-party developers access to the API, and while the free version of it allows for push notifications to work for 35 accounts, pricing details for the Enterprise model that supports an unlimited number of users have yet to be announced.
Also, while the Account Activity API could keep push notifications working, there's currently no way for third-party developers to keep automatic timeline refreshes in place.
Twitter's never been open to developers creating third-party clients that are often better than its own apps, and for years its tried to combat this with a token system.
The folks behind Talon, Tweetbot, Tweetings, and Twitterrific have banned together to raise awareness of this situation, and it's suggesting that users do any of these four things to try and protest the changes:
Ask @TwitterDev to correct this situation
Share your feelings using #BreakingMyTwitter
Talk about it on your podcast or blog
Spread the word with links to this website.
As a long-time fan of apps like Flamingo and Talon for Android and Tweetbot and Twitteriffic on iPhone, this news is aggravating, to say the least. Twitter's mobile app has gotten considerably better over the years, but there are still a lot of things that other apps do much better. By removing push notifications and automatic timeline refreshes, these apps will be impossible to use as a default client for a lot of users.
March 29, 2018 - Twitter adds timestamp feature to live videos
Twitter just revealed a new feature called Timestamps for live videos. The feature lets you share a link to a live video that will take users directly to the timestamp you're aiming to point out.
You can access the feature by tapping the share button while viewing a live video, swiping along the timeline to choose your timestamp, and sharing your tweet.
Twitter says the feature is currently only available for live videos, but who knows, it could be added to all videos in the future. 🤞
February 28, 2018 - Twitter is officially rolling out Bookmarks to everyone!
Back in October, it was announced by Twitter Product Manager Jesar Shah that the social media site was in the process of building a "Save for Later" feature that would allow users to privately bookmark tweets without cluttering up their likes or using third party apps. This would obviously be an advantage, because up until this point, users have had to do things like send a tweet to themselves via direct message or publicly like a tweet to refer back to it later on — kind of confusing if you don't actually like the tweet but instead found it interesting or wanted to give it a real glance at a different time.
The initial prototype version of the feature was developed during Twitter's Hack Week. Since then, Shah and her team have been receiving user feedback on the prototype via the hashtag #SaveForLater. Now, after only a few months, the oft-requested feature is rolling out globally.
To get bookmarking right away, all you have to do is tap the new "Share" icon (the small horizontal bracket with the arrow pointing upward) at the bottom right of the tweet you'd like to save for later. From there, you can choose to either send the tweet via direct message, share it to social media/via email, or add it to your bookmarks. Easy peasy!
Once a bookmark is added, you can find it by tapping on your Twitter avatar in the upper left-hand corner of the app and then selecting "Bookmarks" from the navigation menu. Voilà! Now you can save tweets without any extra effort and without any of the connotations that come along with liking, as all bookmarks are private.
Go forth and save tweets in peace!
December 20, 2017 - Twitter no longer has to send an SMS text during two-factor authentication
According to Twitter's safety team, the social media platform is updating the login verification process so that users will no longer have to receive an SMS text message when verifying their identity.
However, though their announcement tweet implies that the update will allow users to use two-factor authentication in third-party apps for the first time, this isn't entirely true — prior to now, many have already been using apps such as Authy and 1Password to verify their identity, as evidenced by this tweet by our Daniel Bader:
Regardless, the update will make things a little less annoying (I mean, seriously, who likes receiving unnecessary texts?), and will seemingly allow a wider variety of third-party apps — like Google Authenticator — to verify who you are.
To set up third-party app verification, we suggest you follow the instructions provided by Twitter's Help Center:
To choose between login verification type on twitter.com:
In the top menu, click your profile icon, then click Settings and privacy.
Click Account, then click Security.
The Text message option will be on by default. Click Edit to no longer receive codes via text message. If the Security app selection is currently disabled, you'll be prompted to enable it.
To set up using a separate third-party app for verification on twitter.com:
In the top menu, click your profile icon, then click Settings and privacy.
Click on the Account tab.
Under Security and next to Login verification, click the Review your login verification methods button to get started.
Enter your password and click Confirm.
From the selections, click Set up next to Mobile security app.
Read the instructions and then click Start.
If you're asked to verify your password, enter it and click Verify.
You will see a pop-up window displaying a QR code. Follow the instructions listed.
To set up the third-party authenticator app, you will need to scan the QR code. You will then see a 6-digit numeric security code.
Enter this code in the Security code text field in the pop-up window.
Click Done.
December 18, 2017 - Twitter is enforcing its new anti-hate policies starting today
According to Twitter's safety calendar, today is the day that the social media site is going to (hopefully) start cracking down on hate — "hate" here meaning everything from abusive Twitter handles, names, and bios to hateful imagery and hate symbols to groups that condone and glorify violence.
This change in policy was announced by the microblogging platform back in October in response to #WomenBoycottTwitter, an online movement to protest harassment and abuse. The movement was incited when actress Rose McGowan was temporarily suspended from the site after calling out multiple men in Hollywood — including Harvey Weinstein — for sexual harassment. Twitter has also recently been under scrutiny for granting verification badges to white nationalists rather than banning them for their on- and off-site conduct.
Twitter's blog post detailing the new anti-hate policies claims that the company has approached developing and implementing the changes collaboratively, working in "close coordination" with its Trust and Safety Council. The Twitter team made it clear that these new rules are being put in place especially to reduce abusive and violent behavior — whether the threats are direct or indirect — and indicated their hope for a safer site (while also requesting user patience) in a statement:
For more information and further updates, you can follow @TwitterSafety.
December 12, 2017 - Twitter's making creating threads much easier
Today, Twitter Product Manager Sasank Reddy announced on the social media site's blog that the Twitter team has developed a way to make "threading" — AKA stitching multiple tweets together to extrapolate on a topic or tell a longer story — a whole lot easier.
Initially, users would have to respond to their own tweets repeatedly in order to create a cohesive thread, which was problematic. It took a long time, it was messy, and it made it really difficult for anyone to read all the tweets in the proper sequence. And if there were any replies to the thread? Madness. Now, however, all you have to do in order to compose a thread of tweets is use Twitter's new plus-sign button. Here's how:
Open Twitter.
Tap the little quill in the top right corner as you normally would to compose a tweet.
Compose the first tweet in your thread.
Tap the little plus sign icon in the bottom right corner of the text box.
Compose the second tweet in your thread.
Repeat until you've finished expressing all your ideas.
Tap "Tweet All."
Your tweets will then show up in your followers' feeds as one connected thread, complete with a "Show this thread" label so they can expand and read it in its entirety.
The update will be rolling out to everyone on iOS and Android and on Twitter's desktop site in the coming weeks.
October 10, 2017 - Twitter's working on a way to let you privately save tweets for later
According to a tweet by Twitter Product Manager Jesar Shah, Twitter is in the process of building a "Save for Later" feature that will allow users to privately bookmark tweets without cluttering up their likes or using third party apps:
A native bookmarking feature has been a top priority request for many individuals for quite awhile now, especially in Japan. Up until this point, users have had to do things like send a tweet to themselves via direct message or use the "favorite" button (the little heart at the bottom of each tweet that adds it to your likes) in order to keep it handy. Now the goal is to have a list of bookmarked tweets that are private and separate from your likes so you can refer back to them at your leisure without the confusing connotation of publicly hitting the "like" button.
Shah noted that Twitter wants this to be a collaborative effort, saying that she and others working on the project will be tweeting to share designs and prototypes and asking for user feedback. If you have any ideas to contribute re: bookmarking, you can also tweet at Shah and her team using the hashtag #SaveForLater.
Because the project is in its early stages, there's no news yet about when users will be able to try it out. If you'd like to find out more, you can follow Shah as well as Product Designer Tina Koyama for updates.
Sept. 6, 2017 - You can now enable Twitter's "night mode" on its web client!
Heads up if you have sensitive eyes: Twitter's eye strain-reducing "night mode" theme, once only available on Twitter's iOS and Android apps, is now available for web. Even better, it's incredibly easy to enable. Here's how:
Go to your Twitter timeline.
Click on your own profile photo in the top right-hand corner.
If the feature is available to you, you'll see "Night Mode" next to a small moon icon at the very bottom of the dropdown menu.
Click it, and you're done! Your timeline should now be a dark blue and much gentler on the eyes in low light.
Whether you're making the change for your eye health or just because you dig how it looks, you'll now be able to more easily keep up with your social media at all hours. Nice!
https://twitter.com/iamRaviLakra/status/999994697052512258?ref_src=twsrc%5Etfw&ref_url=https%3A%2F%2Fwww.macrumors.com%2F2018%2F05%2F25%2Ftwitter-testing-data-saver-toggle%2F&tfw_creator=%7Bauthor_twitter%7D&tfw_site=macrumors
What is Twitter?
It's a social media platform, like Facebook, that lets users share quips, photos, videos, GIFs, and more, all in 140 characters or less. It was founded and launched in 2006 by Jack Dorsey, Noah Glass, Biz Stone, and Evan Williams.
It comes in both web and app form and is available for iOS and Android. There are also many third-party apps that help you manage your Twitter feeds more easily, like Tweetbot.
How does Twitter work?
Twitter runs on "Tweets" — 140-character posts that Twitter users make and then broadcast to all of their followers. You follow other Twitter users by creating your own profile and then searching for them or clicking "Follow" on suggested users.
Twitter also supports the addition of photos, short videos, and (most recently) GIFs, so you can jazz up your tweets to make them more appealing. When you follow people, all of their tweets will show up on your feed in a long, scrolling column. This makes Twitter somewhat ephemeral and designed for quick interaction.
#Hashtag
You know the incredibly annoying trend where people say "hashtag" before something, out loud? You can thank Twitter for that! In order to group tweets and hopefully make your tweets for noticeable in the void that is the Twittersphere, you can add phrases or words to your tweets and precede them with the pound sign or "hashtag". This tags your tweet so that when people search Twitter for specific terms, your tweet pops up. #craycray #amirite?
Who's on Twitter?
Everybody!
Well, maybe not everybody, but there are roughly 328 million monthly active users, including celebrities, athletes, writers, artists, bands, and more. If you have a favorite actor or singer, chances are they have Twitter. In fact, celebrities will often tweet back to "regular" people. Kiss me, I'm Twitter famous.
I heard Twitter isn't long for this world. Is that true?
While it's true that Twitter has seen some rather slow growth in the last couple years and finished off 2016 $456 million in the hole, it's likely that the platform will be around in some incarnation or another for quite a while.
In fact, on the day of 2016 U.S. presidential election, 40 million election-related tweets were sent by 10 p.m., making Twitter the biggest source of breaking election news that day.
Twitter TV
It's a thing... kind of. Twitter TV is going to be a 24/7 streaming service that offers everything from TV shows to regular, everyday people streaming their lives (á la Facebook Live).
Read more: Twitter TV?
Tweet the deets
Do you use Twitter? Do you like it or would you rather stick with Facebook? Let us know in the comments below!
Master your iPhone in minutes
iMore offers spot-on advice and guidance from our team of experts, with decades of Apple device experience to lean on. Learn more with iMore!
Mick is a staff writer who's as frugal as they come, so he always does extensive research (much to the exhaustion of his wife) before making a purchase. If it's not worth the price, Mick ain't buying.