UPDATED: Ultrasn0w updated, uses old iPad baseband to unlock iPhone 3G and iPhone 3GS!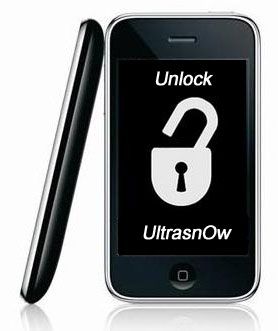 MuscleNerd and the iPhone Dev-Team have released their long awaited update to Ultrasn0w which will use iPad's old baseband (06.15.00) from iOS 3.2.2 to unlock anyone stuck at basebands 5.14.01, 5.14.02 or 5.15.05 for the iPhone 3G and iPhone 3GS. Ultrasn0w requires you to be jailbroken and to use pwnagetool to upgrade your baseband firmware to iPad's 06.15.00 baseband. Ultrasn0w is then available to unlock that baseband and can be downloaded for free from Cydia. Please read this entire post and also read iPhone Dev Team's blog. If you are unsure about any of the following instructions or warnings, please head on over to our forums!
iPhone Dev-Team gives the following instructions:
We've been busy updating both PwnageTool and redsn0w to make the baseband update as seamless as possible.
First up is "PwnageTool 4.1.3 Unlock Edition". It has a special dialog box which will ask you if you want to update to the iPad baseband. You must already have the iPad 3.2.2 IPSW on your computer (see the above link)….so just point PwnageTool at it (or let it find it on its own if you're in "simple" mode).
Directly after PwnageTool 4.1.3 is available, the official ultrasn0w repo http://repo666.ultrasn0w.com will be updated with ultrasn0w 1.2, which covers iPhone 4 baseband 01.59.00 and iPhone 3G/3GS basebands 04.26.08, 05.11.07, 05.12.01, 05.13.04 and now 06.15.00.
Finally, we'll release an update to redsn0w today for those without Macs and can't run PwnageTool. The new redsn0w will give you the option to update your baseband to 06.15 too.
These tools can be downloaded from: Iphone Dev-Team Blog
Also, iPhone Dev-Team issues this warning:
WARNING — YOU DO THIS AT YOUR OWN RISK! PLEASE UNDERSTAND THE CONSEQUENCES OF UPDATING TO 06.15.
There is no way to come back down from 06.15, and there's no hiding the baseband version from Apple. You'll be voiding your warranty in a very obvious way.
If some future baseband comes out with a critical fix, you won't be able to update to it if it remains down in the 05.xx sequence (then again, you wouldn't update to it if you wanted to keep your unlock anyway).
Starting with FW 4.2.1 if you have 06.15 on your iPhone you won't ever be able to restore to stock firmware (it will fail). You'll need to only restore to custom IPSWs (then again, if you're unlocker you should already be doing that).
Unlocking your iPhone allows you to use any GSM carrier which would still limit you to AT&T and TMobile in the US. iPhone 4 users will still get a badge on Cydia notifying them of the update and can download and install it to remove the badge, although it will have no affect. Word is that an unlock is being developed for the iPhone 4 as well, however no time table has been given.
UPDATE: Update: iPhone Dev-Team has just released the following update: The new redsn0w 0.9.6beta5 is out. It gives both Windows and OSX users the ability to flash the iPad 06.15 baseband on iPhone3G or iPhone3GS. It fetches the baseband files directly from Apple for now (the only IPSW you ever point it at is the stock IPSW for the FW on your iPhone right now). There may be a long delay while it's doing this (their servers are currently getting pounded).
OSX (SHA1 a322ec2c9e91993eca21abaf2e655bb44de3d7d4)
Windows (SHA1 7250416e17c3aea9838cdfc73712b38b025e2ed0) (Windows 7 and Vista users, please run redsn0w as Administrator in "XP Compatiblity Mode")
If you do flash your baseband via redsn0w, please keep it plugged into USB the whole time. You don't want your battery to die during the flash process!
Will you be jailbreaking for this new unlock? Are you finally able to update to 4.2.1? Let us know how it's working for you by leaving a comment below!
Get the best of iMore in your inbox, every day!
Your source for all things Apple
Okay I jailbreak and unlock my iPhones but this sound hella risky. No thanks

Ok, instead of this pie-in-the-sky unlock for older phones, how about a little untethered jailbreak love for the iP4???

Even though I personally don't use an unlock, I think it's a bit uncool that the following case isn't covered well:
Old-bootrom-3GS owners who are currently at 4.0 or 4.1 with an old baseband version (retained with PwnageTool) that has already been unlockable. The easiest way to get to iOS 4.2.1 while keeping the unlock would be to use an updated version of PwnageTool which would let them create a 4.2.1 IPSW without a baseband upgrade. Updating PwnageTool for those users wouldn't require too much work (as far as I understood it) since it still uses the old pwnage2 exploit and only needs some porting to 4.2.1.
Instead, they tell those users on the newest blog entry to "Update to stock 4.2.1 first, then use the upcoming redsn0w to update your baseband." which will result in iOS 4.2.1 + unlock, but with the drawbacks (listed above) of having Baseband version 06.15.00.
Therefore, I hope there will be an updated version of PwnageTool for those users.

Ah, there's hope on the horizon for the case I mentioned:
http://twitter.com/MuscleNerd/status/9020929401167872http://twitter.com/MuscleNerd/status/9021204975321088
@MuscleNerd: "If you have an old-bootrom 3GS with unlockable BB and just want to go to 4.2.1, we'll release an "unofficial" PT bundle; (because there are so many 3GS owners without old-bootrom, seemed better to not put 4.2.1 bundle in official PT right now)"

I have followed all the methods to unlock and jailbreak a 3GS and foun the following to work the best for anyone who wishes to upgrade a 3Gs old bootrom with 4.2.1 without updating the baseband from a current unlocked bb ex 5.11.07 with snowbreeze 2.2.
Snowbreeze never upgrades your bb and allows you to unlock with hactivate or SAM. research it :)

My wife's 3GS (old bootrom) is still on a CFW with 4.0.1 and baseband 05.11.07.
I was hoping we could finally do a normal iTunes update and unlock the current baseband like we did in the old days.
But now it's all just gotten really annoying! Too bad we didn't invest an additional 130$ in an unlocked iPhone!

How would you know if you're unlocked? Does the ATT go away in the settings and it just says unlocked?

I thinks it's kindna "uncool" to complain when the Dev Team AND everyone involved, already told you their plan to cover everyone. They are giving a choice here but ask us to wait if you can so please read and understand what you are reading and not bug those who are giving their effort to the community. Since you sound so technically inclined perhaps you can give us the solution that you seems to be pushing for yes? And IF YOU contributed and someone complains that it's not enough well, you get what you gave. Me. I will wait patiently and gratefully.

Ah, there's hope on the horizon for the case I mentioned:
@MuscleNerd: "If you have an old-bootrom 3GS with unlockable BB and just want to go to 4.2.1, we'll release an "unofficial" PT bundle; (because there are so many 3GS owners without old-bootrom, seemed better to not put 4.2.1 bundle in official PT right now)"

@Wow Well said!
Just hold on you ungrateful monkeys. They'll release redsn0w for windows users soon. Can't wait!

Sorry if I sounded ungrateful or bitchy. I greatly respect and appreciate the Dev-Team's (and everyone else involved) work! And I personally have absolutely no need for an unlock, so I'm not impatient or anything. I was just worried that people with a good working solution (iOS 4.0 or 4.1 + old unlockable BB) would be lead to use a suboptimal solution (iOS 4.2.1 + 06.15.00 BB) by the description in the blog post, when there was actually a better method (iOS 4.2.1 + old unlockable BB, via updated PwnageTool) available, but not provided.
But it seems they'll release a PT version soon for those cases! :)

Remember that this should ONLY be used if you rely on unlock for service. This method could very well stop you from being able to update your firmware in the future and should only be used if it's the only way for you to get service. Otherwise you are better off waiting for an alternative method.

Okay, so I'm working on a friend's 3G. I've successfully jailbroken and updated the baseband to 6.15 and installed ultrasnow 1.2. Now how can I tell if it's unlocked or not?

Eh... one of the greatest things about jailbreaking/unlocking is that at any point I have the option to just update to the latest from Apple and it would be like nothing ever happened. Sure, I'd lose my jailbreak/unlock but I can revert the phone to factory settings and sell it if I want to.
With this method, you don't have that option anymore. Putting an iPad baseband on an iPhone without the option to revert back to any iPhone baseband in the future just doesn't really sound like a good solution to me.
Is 05.14.2 unhackable?

@ Wayne Williams
Shove another sim card in it?

@Rick
They don't have any known exploits for 05.14.2 so they'll first deal with unlocking the iPhone 4 before they maybe look at 05.14.2 (MuscleNerd tweeted about this a few hours ago).
And just for everyone else, redsn0w is now officially out.

4.2 is not feature full enough I'm will most likely be staying on 4.1 until iOS 5 not unless something very cool comes along in iOS 4 btw airplay and print is not one of them I print at work it saves me money.

IT WORKED! Our oldie but goodies are not just Ipod Touch's anymore. Thank you to the 1337 iphone dev team for putting this out. Geo, Lime, Muscle... pwn4life!
And F___ all the haters and impatient nubs =D

Okay i somewhat get it... Questions though...
1.) I have a 3GS on software 4.1 and BB of 05.14.02 and is currently LOCKED. To unlock it, do i update to 4.2.1 first or can I update from 4.1?
2.) If i update to this 6.15 BB and UNLOCK, will i be able to update my software to say 5.0 (when it is released)? Or will i be stuck with what i have forever?
3.) I also have and Iphone 4 on software 4.1... i want 4.2.1 and jailbroken. How do i go about it?

@hmmm
1) Yes if using Redsn0w, upgrade to 4.2.1 and keep the IPSW handy!
2) If you use this update, you will likely have to always have to wait and use custom IPSWs when released
3) If you want tethered you can use redsn0w, if you want untethered, then wait.

Just buy an unlock phone and save all this stupid hassle!

Die in a fire Surav...and your spyware riddled website. You truly are a waste of oxygen.

@Farbod21
I am currently at jailbroken FW4.1 and 05.14. Can I upgrade to the new BB, in order to get unlock, and still keep my current firmware with untethered jailbreak and all settings/apps? It would be nice if I dont have to go tethered just to get the unlock. Thanks for your support.

What does IPSW stand for?

Guys in order to update to 4.2.1 you have to have the newest baseband installed because apple put in a baseband requirement. Look at blog.iphone-dev.com for detailed information.

How if iphone 3gs update ipad baseband via redsn0w on firmware 4.1 without flashing to 4.2.1 ? If it worked ?

i have been wait flashing for around 15 minutes and it still blank! should i wait?

@Steve ...google or wiki it. It saves everyone time. Also, TIPB has a FAQ section that will answer your next row of questions. I did. And now I know. :-)

How do I update to 4.2.1 if I hand it unlocked on 4.1 with 6.15.00 basband???

I just unlocked my phone usinf the new redsnow, and baseband 6.15... but i have a problem... everything works, but it will now allow me to use the phone! i cant maek or receive calls, and the green phone button isnt even there... any solutions??? thank you!

Redsnow is really kool
To Jailbreak for iOS 4.2.1 with Redsn0w 0.9.7
http://www.justmobilephone.com/how-to-untethered-jailbreak-for-ios-4-2-1...

OK. I'm really confused with all this talk about "unlocking" and what firmware you need to update to. I jailbroke my 3Gs (old version)that had FW 5.15.04 using redsnOw. During the jailbreak it told me I had the newer version, the 4th and 5th # of my serial # is 15. That should be an older version if I'm not mistaken. I jailbroke it anyway. There were a lot of things I could not get it to change after being jailbroke (display mostly). I started looking around on the net and read all this about changing to the iPad FW. I got a lil nervouse so I returned my 3Gs to stock. My question is should I use the iPad FW to unlock my phone or not?

update to ipad baseband option is not coming plz help me
i have iphone 3g my firmware is 05.15.04

I think now Apple server knows the trick and block the BB update. My 3gs was stuck at BB updating for 20 minutes and it just reset by itself. Itred more than 10 times, it just stuc k at ramdisk updating and 3gs showing downloading *** data forever. Now my phone is at a no carrier, no IMEI, no iccid, wifi greyed out , blutooth 00000 , no basband state for a month, I don't have a apple, can't use pnwtool to manual instal BB 06.15, please supply redsn0w option for maual install BB 06.15. I know this problem happened to lot of 3gs users. many of them think in hardware problem and they staring changing the power and ifhone board. Please help. as I typing, after another 20 minutes stuck in the ramdisk updating and forever downloading, my 3gs reboot by itself again, it fails forever. Help!!!

Finally!!! Nothing else would jailbreak my 3GS.. Finally this did!! and it went very smooth! Thank you!!!!!!!!!!!!!

How do you get t-mobile to work.
I have 4.3.3 my modem firmware is 4.10.01
I used redsnow and have cydia installed.
Thanks!

Guys, any news on ipad baseband?
I have an iphone 3G i update to 6.15 to get the phone back to service but my gps is dead.
is there any update in the near future to fix this?
thanks!

I have iPhone 3GS jb 4.2.1 using greenpoison baseband 05.15.04 . how can I unlock my phone can anyone help me please

Hi Guys,
I don't unlock or jailbreak iOS, i just want to know what could be done to my iPhone, I went to a friend who jailbreaks and opened line my iPhone 3GS, he didn't tell me that he upgraded my base band, so far that was working fine, till another friend of mine went by a couple of weeks ago, he used shift+restore on my iPhone in iTunes and updated it to the official iOS 5.0.1, and did another jailbreak and openline, right now I'm always having a no service error message in my iphone, is there a way to fix this???