Un-conventional: How WWDC became the heart of the Apple world's calendar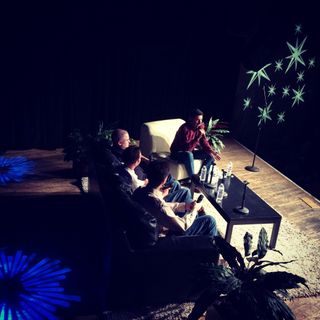 This week Apple opened registration for WWDC, the company's annual developer conference, which will be held June 8-12 in San Francisco.
WWDC is a huge deal in the Apple community, but it wasn't always so. I've been going to WWDC since the mid-1990s, when it was a sleepy affair that took place at the McEnery Convention Center in San Jose. Probably the most memorable moment of any of the San Jose-based WWDCs I attended was the last one: That was 2002, when Steve Jobs laid the classic Mac OS to rest — no, seriously, there was a coffin on stage.
A worldwide Apple gathering
With the death of Macworld Expo and the Cupertino company's focus on invitation-only media events, WWDC is the most prominent Apple-focused event that's open to the public.
Yes, a ticket will cost you $1599 (plus a $99 developer membership, of course) — and you'll first have to win a lottery to pay that entry fee. Nor is WWDC designed to be an event for everyone in the community. But it's one of the largest gatherings for Apple developers, internal engineers, and the media.
While most members of the media are content to go to the keynote, write their stories about Apple's big announcements, and then head home, when I was at Macworld I always bought a developer badge and attended sessions. Yes, they were confidential — I couldn't write anything about what I learned there — but they also provided background material about how OS X (and later iOS) worked that proved invaluable when new versions of those products shipped.
Still, at many sessions, I would realize that after 20 minutes of solid introductory material, the slides were suddenly starting to fill with code. I am not a developer. Code makes my head hurt. Instead, I would retreat outside and hope that someone had re-filled the candy bowl.
But while the sessions at WWDC are absolutely not for everyone, in the past few years it's become clear that WWDC has still become an event for everyone who works in the Apple-related universe. Quite simply, there's no single event on the calendar that draws enough of us together in one location: WWDC has critical mass.
The un-conference conference
In the last few years, WWDC week has increasingly become not about the convention itself. A free alternative conference has sprung up across the street. And as tickets have become scarce, I've had several people tell me that they came to San Francisco for the week not for the sessions, but for everything that happens after the sessions are over.
During WWDC week in the area around the Moscone convention center, the bars and restaurants are filled with computer people. There are parties, meet-ups, live podcasts, group trips to Giants games, you name it. It's very much what Macworld Expo felt like, once upon a time — when it was the definitive week for the tribe to gather. But it passed the torch to WWDC many years ago.
These days, Apple streams some WWDC sessions live and makes most others available on video within a day. Just as WWDC week becomes the essential San Francisco social event for the Apple industry, it's becoming much less necessary to physically attend the conference portion.
So why pay for a ticket to the event at all? For one, the halls of Moscone West are still an amazing place for networking and social interaction. This is also the one week where a staggering number of Apple staff are available and focused on talking to developers. Whether you've scheduled a lab session with an Apple engineer or are just shooting the breeze in the hallway or at a bar, developers can forge connections with people at Apple that can pay off later. Knowing the right person to ask about a particularly vexing problem can be huge.
If there's one thing that WWDC week is missing that the old Macworld Expo had in spades, it's the fans — the regular people who use Apple stuff and love it. I haven't yet heard tell of someone who's just a big fan of Apple sites and podcasts flying to WWDC for the week just to meet people. Macworld Expo had a heavy serving of developers and media people, but there was also room for regular people to show up and hear from the people they read, or whose software they use. That aspect is gone — WWDC is Comic-Con, but without the fans.
Bring on the week of nerds
Still, it's one of my favorite weeks of the year. Most of the times I see my friends and colleagues in the Apple-related world, we are all running around, trying to cover all the announcements at the latest Apple media event. There's not enough time to settle in and actually spend time with these people. WWDC, being a week long, provides plenty of time for conversations and connections. It also ends up offering a huge amount of news, which we report back to people who read sites like this one, and primes the pump for months of coverage on the new stuff Apple tends to announce at its Monday morning WWDC keynote.
If you had told me in the mid-90s that Apple's Worldwide Developer Conference would end up becoming the social event of the season, I would have laughed long and loud. And yet this highly technical convention has, unconventionally, become the beating heart at the center of the Apple universe's year.
I'll be there. I hope to see a bunch of you there too. Ticket or not.
Master your iPhone in minutes
iMore offers spot-on advice and guidance from our team of experts, with decades of Apple device experience to lean on. Learn more with iMore!