How to update jailbreak apps through Cydia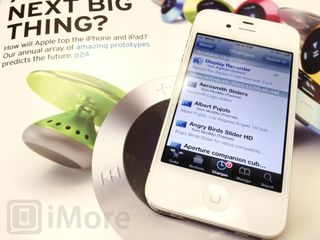 Jailbreak apps and tweaks have to updated just like apps you buy from the official App Store. While the process is a bit different, Cydia, the jailbreak app store, makes it pretty simple.
Much like the App Store, Cydia will let you know when you've got updates available for any apps installed on your iPhone, iPod touch, or iPad. If you see a little red badge on your Cydia icon, it probably means you've got updates waiting to install.
To install jailbreak app updates:
Launch Cydia
(opens in new tab)
Look for Available Upgrades to see what's pending.
Tap on the Upgrade button at the top right to begin.
Restart your springboard, if needed, or return to Cydia
All of your apps and utilities should now be up to date and ready to go.
Note: If developers provide them, always check out the change logs before doing an update.
It's important to remember to always check out changelogs when developers provide them for updates. There have been certain situations where an update may only be recommended for a certain device or firmware version. It doesn't happen often but it's always a good practice to read any release notes that come with any update a jailbreak utility may have.
That's it! You've updated your jailbreak content to the most current versions and you're good to go! If you run into any issues or have any questions, be sure to check out our other jailbreak resources below.
Additional jailbreak resources:
Jared started off writing about mobile phones back when BlackBerry ruled the market, and Windows Mobile was kinda cool. Now, with a family, mortgage and other responsibilities he has no choice but to look for the best deals, and he's here to share them with you.
Are you being sarcastic? Some people don't know how to do this, or won't bother because they've never come across it

Putting the icon in the center vs the right side can really throw people for a loop. Steve said it should go on the right side so that is only place it should be. If it were on the right, it would likely violate an apple patent.

This post is helpful and informative for a person considering jailbreaking.

Very helpful for people that have never Jailbroken their Apple device. Many people I have helped jailbreak, where very hesitant to do anything in Cydia, specially updating. Once they use Cydia a bit they get the hang of it and loosen up a bit. Good info for noobs :)

We try and provide information for ALL users, not just advanced ones. While it may not apply to you, it does apply to others (I get the e-mails from them asking how to do things like this).

yes, some people don't know
ex: i provide jailbreak service to novice people so in future if they want to upgrade something "activator" this tutorial is helpful

What is up with the basebnd 4.11.08 I have tried everything and can't get pass it , i Have been trying to unlock my old I phone 4, for my sis that uses T-mobile and have not had any luck, I install Cydia and run everything but i still can't get another sim to work on it, how do you get pass baseband 4.11.08?

Salam tutoring today is at the normal time remember the time is gone forward by an hour, please dont come at the wrong time lol

Awesome issues here. I'm very glad to look your article. Thank you a lot and I'm looking forward to touch you. Will you please drop me a mail?
Get the best of iMore in in your inbox, every day!
Thank you for signing up to iMore. You will receive a verification email shortly.
There was a problem. Please refresh the page and try again.