Valve announces SteamOS, a dedicated gaming operating system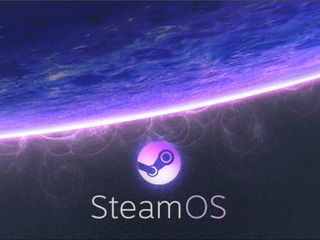 Valve Software on Monday announced SteamOS, a new Linux-based operating system that's designed especially for Valve's Steam gaming service. It will be available soon as a free stand-alone operating system for computers running in the living room.
Valve has made no secret of its plan to move Steam gaming from the PC into the living room. The company acknowledges it's working on dedicated game console-style set top devices, so SteamOS looks like the first step in this direction.
While Linux may seem like an odd choice at first - Linux isn't exactly known as a gaming powerhouse compared to Windows, or even OS X - Valve has heavily invested in developing Linux tools this year, releasing a Linux version of the Steam software in February.
Steam enables you to securely download games for your Mac, Windows PC or Linux PC and play them either by yourself or online with other Steam players. There are competition ladders, unlockable achievements and a chat system to enable you to communicate with friends and other players.
Valve is adopting the Linux spirit of "openness" with the new SteamOS, and said:
The company said that SteamOS (and the Steam client) will support streaming, so you can play on your PC or Mac box and stream the content over your network to your television - likely a stop-gap measure for the many games available through Steam that don't run natively on Linux (yet).
Valve is working with media companies to make music, TV shows and movies available, and Valve also touts the recently-announced "Family Sharing" program, which enables Steam users to share full games with one another. Valve is also planning some family-friendly options so parents can restrict access to certain games.
Get the best of iMore in your inbox, every day!
I'm excited for this one!

I hope this will run on RPi, so that I have a cheap thing to stream from my PC.

Yet another AppleTV competitor. ugh.

I'd say this is more than just an AppleTV competitor! Sent from the iMore App