Wallpaper Fix gives you another way to make backgrounds in iOS 7 behave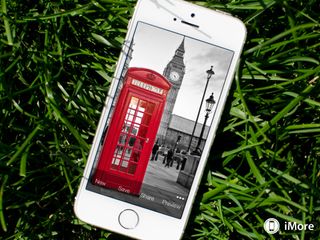 We've already given you some suggestions on how to fix issues with wallpaper resizing in iOS 7 and Wallpaper Fix is another technique, albeit a simpler one. Just choose the image you'd like to use as a wallpaper on your iPhone or iPad inside of Wallpaper Fix, resize it, and export it to your Camera Roll. That's all there is to it.
While disabling Parallax can help a little when it comes to wallpapers being magnified in iOS 7, it doesn't completely solve the problem. That's where apps like Wallpaper Fix are gaining some traction since they fix an issue that Apple has yet to address. Wallpaper Fix lets you freely zoom in and out and even rotate an image in order to produce the desired results.
On the iPhone Wallpaper Fix is pretty straight forward. Just size the image where you'd like and export it to your Camera Roll. From there you can hop into the Photos app and apply it to your Lock and Home screens. On the iPad, the process is just as easy even though I'd advice sizing the image and turning your iPad to test it in both portrait and landscape. Find a position you're happy with in both orientations before exporting it. The only thing I'd like to see added to Wallpaper Fix is a preview of the Lock screen, not just the Home screen.
Wallpaper Fix may be a simple app but for folks who change their wallpapers regularly and find iOS 7 giving them a headache, it's well worth the $0.99 purchase.
Get the best of iMore in in your inbox, every day!
iMore senior editor from 2011 to 2015.
I think it's great that there is an app to help fill Apple's voids, but I just can't see myself piping for an app like this because I feel it just complicates the issue that Apple will probably correct shortly after I spend money on another solution.
...Having said that, maybe if I buy the app, Apple will fix the issue with an update this Tuesday!
xP

If you think that Apple will fix the issue in next version, and this app will be a waste you can get this app called Wallax, which helps you fix the issue & also create various wallpapers like plain, gradient, blured wallpaper & few more for the same price? https://itunes.apple.com/app/wallax-scale-resize-make-your/id722262021?l...

That sounds like it's worth checking into. Thanks. Sent from the iMore App

This is a specific aesthetic choice that Apple has made to make sure images fill the screen from top to bottom even when you are app switching. And the extra zoom is for parallax. At least we can turn that off. Tip: if you turn Reduce Motion on, you still need to reset your wallpaper afterwards to get rid of the zoom. I doubt Apple believes they need to fix anything with this.

I can understand that Apple has designed this the way they think is best. I am looking at all of these mentioned apps to give me additional options. Thanks for all the input! :D Sent from the iMore App

Reducing motion does not completely fix it. Much worse on the iPad. I linked to a help article. I know the reasons but the zoom is still there with parallax disabled. Just not as bad.

Another choice: Fix My Wallpaper. Free this weekend. Love iMore! https://itunes.apple.com/us/app/fix-my-wallpaper/id718000759?mt=&at=10l3Vy P.s. Not the only option but I was the first in the app store. That is something. When I put the app out I had no idea others would follow (hi Brijit). It would seem like such a small problem but sales have not slowed since it came out. Happy that people have ways to get wallpapers back the way they used to be. Cheers.

This is great! Sent from the iMore App

To create there is a choice for some called - Blur Studio by Taphive GMBH - https://itunes.apple.com/us/app/blur-studio-create-beautiful/id718148940...
There are other options out there but this is a choice.

Another app to fix wallpaper for iOS7 - Wallex
https://itunes.apple.com/app/wallex-fix-wallpaper-for-ios7/id804506906?m...
Thank you for signing up to iMore. You will receive a verification email shortly.
There was a problem. Please refresh the page and try again.