watchOS 3 review: A big roll in the right direction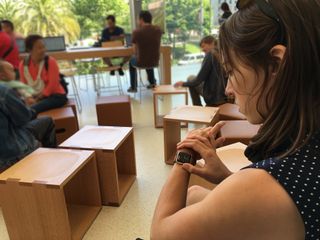 This fall, the Apple Watch celebrated a strange sort of milestone: Two years prior, it was previewed before an audience of thousands inside the Flint Center — the same stage where the Macintosh made its debut.
That preview focused on three goals for Apple Watch: making it a great digital timepiece, communicator, and health tracker. Though the device wouldn't ship for another 6 months, these goals helped create what we now know as watchOS.
This fall, we've seen the culmination of those goals in watchOS 3. It's a rethinking of the Apple Watch's software, all while staying true to those goals: Previously prominent features have been hidden — or, in the case of the Friends circle, vanished entirely. The Apple Watch's physical buttons and touch interactions have been refactored and focused. And Health has taken an even more prominent place on your wrist.
Now that watchOS 3 is available, what's all the fuss about? Read on.
In brief
The Apple Watch software team has been busy: watchOS 3 is the third major operating system release in the 15 months since the Apple Watch's debut. And while the previous two watchOS versions may not have ever had the designation "beta," they sure feel like it when compared to watchOS 3: The operating system makes my year-and-a-half-old Apple Watch feel brand new.
Though watchOS 3 doesn't have iOS 10's giant list of new features, it's still a pretty impressive improvement. Apple has listened to its customers and made substantial changes to the way users interact with the Watch. The company's new goal is an average of 2 seconds or less per interaction: No more holding your wrist up while you wait for an app to open, secretly wishing you'd done more arm work in the gym.
The app carousel, heavily promoted in the first release of watchOS, is all but gone. It still exists — there's been no Home screen reinvention on any of Apple's mobile platforms — but the likelihood of ever seeing it on your Apple Watch has diminished to near-zero with watchOS 3.
Instead of the Carousel, you now launch apps from complications and the new Dock, which replaces the Friends screen and Glances in one fell swoop. You can save a number of apps inside your Dock for easy access, and the most recently launched app displays at the end of your Dock list for easy access — or Dock addition.
Apple, too, has embraced the idea that users should have more than one watch face: You can now swipe edge-to-edge between your saved watch faces, each with their own custom complications — including a new Extra-Large face and super-sized complication that may be the closest thing we get to fully-customizable watch faces until watchOS 4.
Between complication launching, Dock glances, and Siri, you may find — like me — that you never press the Digital Crown to see the Carousel again.
And that's good, because apps linked to your active watch face and Dock launch the way they should have from the start. If apps haven't been updated to watchOS 3, there's still a little awkward wrist-holding while your third-party app of choice spins up before launch, but it's far less aggravating. And apps with watchOS's new background refresh technology embedded launch up to seven times faster than their watchOS 2 compatriots. Dock apps, for me, have become an instant experience — launch and go. Authy, which was for a long time unusable on the watch, is now a daily experience.
Several of the Apple Watch default apps have gotten facelifts, along with new apps for Reminders, Find Friends, Breathe, and Home. The latter two are entirely new to iOS and watchOS alike: Breathe helps you practice stress-relieving full breathing throughout the day, while Home gives users a button-based way of interacting with their HomeKit accessories.
Messages has the same overall app interface, but replying to a message in a notification or conversation has been drastically simplified. There are options for replying with your voice, stickers or emoji, Digital Touch, pre-written responses, or the new Scribble pad — which lets you handwrite letter-by-letter to type out a message.
Health remains a huge part of the Apple Watch ecosystem, with new Activity watch faces, condensed Workout information screens, customized workout logging, automatic pausing when movement stops during a run, and a bunch more. Apps get access to Activity rings and sensor data as well as background logging, making my dream of a roller derby-centric watch app that much closer.
Not content with focusing engineer energy on traditional workouts and training, Apple has also made huge strides in accessibility with two new wheelchair workouts and "Time to roll!" notifications, all of which take into account the types of wheelchair rolls and the terrain traversed. The company has also copied the Health app's Medical ID data to the Apple Watch, available after a quick long press of the side button and a swipe to the right. You can also swipe on the SOS toggle in this screen to immediately call the emergency services department in your country in case you've fallen or been otherwise injured.
Apple is also expanding how the Apple Watch is used in tandem with other devices. If you own a Mac, when you install watchOS 3 and macOS Sierra on your respective devices, you can bypass your computer's password screen with the company's new Auto Unlock feature. This uses time proximity, Apple Watch skin contact, and an iCloud handshake to authenticate your watch to your Mac, and unlock the latter, shortening the time you spend waiting for your Mac to wake or entering in a cumbersome password.
The same is true for Apple Pay on your Mac — with your watch and macOS Sierra, you'll be able to use your Apple Watch to authenticate any app or website that uses the company's payment service, or even pay for items within a watch app.
That's an overview of what you can expect from watchOS 3. But the real excitement comes when you start to dive down.
Reinventing the Apple Watch experience
How do you use your Apple Watch? It's a question we asked iMore readers last summer, and it's a question Apple has clearly asked its developers and customers. watchOS 3 carries on the idea of making Apple's smartwatch about information, health, and communication, but with a renewed focus on smart, quick interactions.
The new Apple Watch experience is about interacting with information through watch faces, the Dock, and Siri — and interacting with that information quickly. Apple's two-second mantra is no joke: I find myself accomplishing tasks with watchOS 3 much more quickly than its predecessors, even when using third-party apps that haven't been updated to fully take advantage of the new backgrounding tasks.
The Home screen Carousel is still there, but you wouldn't know it by looking at Apple's display art and promotional material — it's all about the methods users enjoy using. I don't think anyone, myself included, can admit to enjoying tapping on a teensy app icon on the Carousel — especially if you happen to own the smaller 38mm Apple Watch variant.
On the surface, Watch faces look very similar to their watchOS 1 and 2 compatriots, with one key difference: To switch faces, you need only swipe from edge to edge. You can still press firmly on the display to switch from the edit display, but it's wholly unnecessary — and given that you'll be able to much more quickly pick and customize watch faces in the Watch app, new Apple Watch users may stop using Force Touch on the watch face altogether.
I've been using multiple watch faces since the early watchOS 1 days, but being able to quickly switch them makes the experience a thousand times better: I'm much more comfortable wearing a minimalist face like Photo or Numerals, all while knowing that a complications-heavy Modular face is waiting a swipe away.
Complications get more attention in watchOS 3, too: The minimalist faces each get two, and Extra Large gets a gigantic complication option that third-party developers will undoubtedly use to create pseudo-watch faces for their apps.
This is in part due to Apple's background refresh APIs, which not only guarantee complications 50 information pushes throughout the day (roughly two per hour), but let developers customize when those pushes get sent to the user. (If you have a complication for a Red Sox app, for instance, the developer could push minute-by-minute updates during a game, but leave it static on non-game days.) Complications on active watch faces also get to keep their companion app in memory, which means tapping on an app complication should launch an app near-instantly — no more spinning wheel.
This is also true of apps inside the new Dock, which subsumes the Glances feature launched alongside the Watch to provide something far more functional. It lives behind a press of the Side button (RIP, Friends interface), and displays your favorite apps and most recently opened app in scrollable cards, identified by their names and icons along the top of the screen.
Cards are similar to Glances in that they can include live-updating information; that information is smaller, however, and the Dock's interface is far superior. You can quickly scroll through items using the Digital Crown or a fast swipe; and because the interface and gestures are familiar to those who have used an iPhone or Apple TV before, they're easier to learn. (You can long press on a card to move it, for example, or swipe up to remove it from the Dock.)
By relegating glanceable information to the Side button, watchOS also frees up the bottom watch face gesture to Control Center-type functions. It helps unify the iOS/watchOS experience, sure, but it also frees Control Center from the "single card, no scrolling" Glances layout, allowing it to add new buttons for battery life and screen lock (and, on Apple Watch Series 2, the new "Water" mode).
I admit, I do miss having a few things in glances: Even after several months, I swipe from the bottom to try and access my heart rate rather than tap on a complication or the Side Button. But my path errors are minor when it comes to overall navigational improvement. In letting a friend of mine test out the watch over lunch earlier this week, she even remarked how intuitive she found when exploring the watch. I've long felt navigating the interfaces clunky in previous watchOS versions, but she's right — watchOS 3 does unify a lot of the interface's disparate parts into a usable, functional system.
Siri, too, is smarter about interactions. After you push in the Digital Crown (or hail it with "Hey, Siri") and speak a command, Siri makes an immediate calculation: If the digital assistant can't instantly connect to your iPhone and transcribe your request, you can drop your wrist and get a haptic tap when your command has finished executing. (It's a small watchOS tweak in the grand scheme of things but a much appreciated one.)
There are a few other nice tweaks to the Apple Watch experience, including more customization in the iPhone app; you can turn off the Apple Watch's Screenshots function, for instance, if you find that your watch tends to snap pictures of its screen when you're not paying attention. There's also a long-awaited "Find My Apple Watch" button which links your watch to the Find My iPhone app — hallelujah.
A better timepiece
With new complication options, new watch faces, and new ways of creating those faces, the Apple Watch screen feels more customizable than ever. We may not be able to download custom watch faces just yet, but there are enough options that it doesn't really matter.
The two-complication addition to the Photo face alone does a lot of good: If you want your Superman watch (looking at Rene, here), it's yours — with a Modular face of launchable complications just a swipe away.
Apple has also added two new Activity-based faces, a minimalist Numerals face, and new Minnie Mouse designs to the former Mickey-only face. (For some fun, tap on either with the sound enabled.) All of these can be browsed and configured through the Apple Watch app, or rearranged once they've been added.
We're also getting a full-screen X-Large complication. Unlike the traditional X-Large watch face, this isn't just for users with accessibility needs; the X-Large complication lets third-party apps take advantage of the watch's full display for information. Developers are still limited in what that display can do — they can't offer controls beyond sending you into the watch app — but it's a nice way to have more screen real estate.
Interactions, not applications
From the beginning, "apps" on the Apple Watch have felt like a misnomer: I spend hours in apps on my iPhone. I don't want to spend hours holding up my wrist. The molasses-slow launching of both native apps and third-party properties in earlier versions of watchOS certainly felt like hours, and made me very unlikely to use apps beyond those with smart complications.
With watchOS 3, however, Apple is improving how both the company and third-party developers create applications by focusing on specific interactions.
The new apps exemplify this. Reminders was a Siri-only task until watchOS 3, and in a way, still is: The app is solely for looking at your lists and checking off reminders. There's no way to add reminders, or new lists; the only interactions you have are tapping lists, completing reminders, or a Force Touch to see completed tasks.
But it's kind of beautiful that way. I'm never going to go into the Reminders watch app to add a new task via dictation when I can just as easily add it via Siri. But I've checked off reminders several times through the app, and it's done what no iOS version of the app has done before: I actually use Reminders on a regular basis.
Watch apps don't need to do everything — in fact, they shouldn't. But if they can focus in on doing one or two tasks well, that's going to be far more valuable than a bloated, buggy app that tries to do too much, especially now that Dock apps and active complications launch almost instantly.
Despite this missive, third-party developers do have quite a bit more to play with in watchOS 3: They can incorporate the Digital Crown, touch events, speaker audio, inline video, iCloud storage, Game Center, and even SpriteKit and SceneKit.
Some apps, like Sky Guide, are already taking advantage of these extra abilities, but I remain skeptical as to their practicality. I've played precisely one game (the phenomenal Lifeline) on the Apple Watch, and while I certainly plan to mess around with the Pokémon Go Apple Watch app when it's released, I'm worried about what that will do to an already-battery-constrained Series 0 watch. Series 1 and 2 may be better on the battery front thanks to the S1P and S2 processor, but I won't know for sure until I test them.
Perhaps Apple hopes game developers will embrace the idea of two-second turns, and incorporate games that only require a quick glance to go back and forth with friends. We'll see.
Since we're speaking about battery constraints, a note: Those speedy-launching apps use the Apple Watch's memory stores to achieve such quick load times, which means you're going to be putting a bigger strain on your Apple Watch's battery. I'm largely reserving judgement on battery tests until I can test Series 0 against Series 1 and 2, but I haven't seen drastically different numbers on watchOS 3 vs watchOS 2. The 38mm watch is always going to struggle when compared to its bigger cousin; it simply doesn't have the raw space for the 42mm's capacity.
I do find, however, that I'm using the watch a lot more often on watchOS 3 than before, and that tends to bring the battery lower by the end of the day. Where I would previously run a workout and maybe glance at the complications screen a few times over the course of a day, I'm now frequently using the watch to mark off Reminders, talk to Siri, swipe between watch faces, and launch apps like Authy from the Dock. Heavy users may find they're going to need to have a watch charger on their desk for a midday quick-charge.
A great communications device
Friends groups, sketches, and heartbeats were nice ideas. Who doesn't want to send cute wrist-based messages to their buddies and family? But they failed.
They failed because sketching is difficult on a tiny device. They failed because the Friends interface was cumbersome and required other friends with Apple Watches. And they failed because users didn't want a separate app to message friends.
The Messages app of watchOS 3 acknowledges all these problems and attempts to rise above them. Sketching, taps, and heartbeats now all live in a single button under a Messages conversation or notification, and once sent, they'll show up inline within your Messages conversation — no more separate (often-broken) notification service, and non-Apple Watch users can see your messages.
The terrifying Messages emoji aren't gone, but now they're hidden behind an emoji picker button; Apple has chosen to giantify its current emoji set rather than continue to develop its 3D monstrosities, unifying the watch app with Messages on iOS 10. It's a welcome change, though I do hope the tap targets on the emoji categories get bigger for 38mm watch-wearers.
Apple Watch wearers will also get to take advantage of some of iOS 10's new messaging features, but mostly on a read-only basis: You can view stickers sent to you, as well as many of the iMessage app requests, but you're limited to sending only recently-used stickers, and you can't interact with most third-party Messages extensions from your watch.
Similarly, while the message bubble animations show up on your Apple Watch, there's no way currently to instigate those animations. (You can Tapback your reactions to things by tapping and holding on a message bubble, however.)
That's likely for the best: You shouldn't be spending lots of time replying to a message on your watch. That thought carries through into text-based interactions, too.
As with prior versions of watchOS, Messages offers its Quick Reply buttons and dictation option, but it adds a new feature to the mix: Scribble. Rather than implement an impossibly-tiny keyboard for weird non-dictatable phrases, as other manufacturers have done, Apple has chosen to take a Palm- and Newton-like approach, letting you handwrite each letter. It's impressively accurate and surprisingly fun to do.
Even better, the watch uses Siri's proactive suggestions to help you out after you've scribbled a letter or two: Once you write a few letters, you'll see up and down arrows to the right of the resulting typed message; spin the Digital Crown, and you can choose from an array of suggested words and phrases based on what you've started to write. It's not perfect — and I'd still love the ability to mix in dictation — but it's become one of my favorite little features in watchOS 3.
Taking care of your health
It may have started small — a logging app here, a step-tracker there — but Health has become an integral part of Apple's longterm goals. The Apple Watch is perhaps the clearest physical representation of those goals: It launched with a huge focus on helping others with healthy living, and has drastically expanded that mission statement throughout the last year and a half without ever having to improve the original hardware.
watchOS 3 continues this expansion. It brings two new Activity-based watch faces, which put your Move, Exercise, and Stand goals front and center. There's a new Workout complication that begins workouts faster, and workouts themselves are easier to keep an eye on, thanks to a single screen of training metrics. (No more swiping!) You'll even be able to customize what you see on that screen on a per-workout basis within the Apple Watch app.
Perhaps my favorite exercise-related feature is this: If you're one of the many Apple Watch users who regularly logs "Other" workouts, those can be tagged with any of the Health app's specific activities, and and that adds them to your list of workouts. It's a smart first step from the company to expand that list: Their engineers may not have the time or resources to figure out how the Apple Watch should track roller derby, weight training, or yoga, but you do. As you do your favorite activities, your watch can track that data and learn how your body reacts to each, rather than lumping all your non-running or cycling activities into one category.
The watch is also getting smarter when it comes to running- and route-based tasks: The Workout app will automatically pause and restart if it accelerometer movement stops, and it now keeps track of outside weather conditions, too. And whether you're traveling outdoors with your iPhone or going at it with a Series 2 Apple Watch, you'll be able to record route maps of your journey.
Third-party apps can also tap into background workout processes in watchOS 3, including heart rate data, gyroscope information, and the accelerometer; theoretically, that means third-party exercise apps will have more control over displaying and rendering your health data. I've yet to find a third-party app that I genuinely enjoy using more than the Workout app, but I'm still holding out for the developer that writes an app to track skating and roller derby (pretty please!).
If you're not content to keep your workout prowess to yourself, watchOS 3 has a nice new feature for you: Activity Sharing. It uses iCloud to connect you with fellow watch-wearers; you can see their Activity Ring data along with step and distance tracking, and even send along a little friendly smack talk to keep competition going. As someone who thrives off competition, it's already been somewhat encouraging to watch my friends log 308% goal workouts; it's certainly good motivation to get a little extra movement so my logs aren't quite so depressing.
Apple isn't just interested in physical workouts, however: The company is exploring what else the Apple Watch can do for you. Enter Breathe, which helps you, well, breathe. The app uses a pulsing icon and eerie haptics (which feel much like an expanding rib cage) to help you monitor and pace your breathing. As with Stand notifications, it bugs you every four hours to take a moment or two and just focus on your breathing.
Nowhere in Breathe's marketing will you find the words "meditation," but the app is clearly designed with that mindset: A meditation app for the folks who have written off meditation. And despite being someone who thoroughly enjoys yoga, that includes me.
I would have never sought out an app like Breathe from third-party developers, but I'm thoroughly grateful it's being packaged with watchOS 3. In my brief tests, it's already made a noticeable difference in my overall stress level and my ability to draw deep breaths. (It's even helped with roller derby, a sport that requires smart breath control.)
HomeKit, Auto Unlock and Apple Pay
The improvements coming in watchOS 3 go beyond the Apple Watch: There are new ways to interact with HomeKit, unlock your Mac, and pay for items in your own home — no NFC terminal necessary.
The Apple Watch gets a Home app with watchOS 3 — a companion to iOS 10's app of the same name. Where once you were limited to Siri interactions when controlling your smart lights or door lock, the Home app offers virtual buttons and sliders for all your gadgets. (It also offers one-tap Scene settings, though there's no way to create new ones from your watch.) I've been using the Home app a lot to control my various smart devices, and it's been a really nice option for those moments when my iPhone is across the room.
Auto Unlock and web-based Apple Pay both require macOS Sierra to function; they use skin contact, proximity, and iCloud authentication to let your Apple Watch interact with your Mac. Auto Unlock will let you unlock your Mac just by sitting down next to it, while the new Apple Pay feature has you complete a web-based Apple Pay transaction by authenticating with your watch.
There's another Apple Pay feature coming to the watch itself: In-app Apple Pay. This has the potential to be great for a number of third-party app interactions, but I'm thinking specifically about the one I use the most: Starbucks. The coffee company hasn't incorporated NFC-based Apple Pay in its stores; instead, it has a rewards-based QR card that you can reload via Apple Pay — a task previously restricted to the iPhone. But once Starbucks updates its app, I should theoretically be able to pay for my sweet sweet iced tea addiction right from my wrist.
Accessibility
It's another topic near and dear to Apple's core, and watchOS 3 is making new strides forward — or, more accurately, "rolls" forward.
Alongside the other new Health improvements, Apple is introducing wheelchair-based workouts and activity reminders for those restricted to wheel-based mobility. The company reportedly did some serious research to make this happen, including looking at different wheelchair push techniques and incorporating terrain and weather. The result: two new workouts for wheelchair users — one at a "walk" pace, and one at a "run" — and a "Time to Roll!" notification in lieu of a stand alert. It's an impressive gesture from the company, and one I hope will genuinely aid wheelchair users going forward. I'd love to hear from our readers in wheelchairs who have the Apple Watch: Will this feature help you? Are you excited to use it?
Also new to accessibility in watchOS 3 are systemwide options for an SOS call and Medical ID display. Pressing and holding the Side button will get you the Power Off screen, per usual, but it also presents a swipeable option for Medical ID and SOS. Medical ID will replace the screen contents of your Apple Watch with a card that details your name, age, weight, height, allergies, emergency contact, and whether you're an organ donor, along with when the information was last updated. SOS, once engaged, will automatically connect you to the emergency service in your area for quick medical attention.
You can even set up SOS to work like an old-school panic button: Activate the feature in the iPhone's Watch app, and holding the side button for an extended period of time will automatically engage SOS. I'm exceedingly glad that this is an optional feature for those of us who engage in activities that accidentally trigger buttons on the watch, but it will undoubtedly be helpful for users who need such a panic button.
Bottom line
There can be no watchOS 3 without iOS 10, but this year, it's the wearable operating system that takes my prize for best update of the year. It's reinvigorated the original-generation "Series 0" Apple Watch and given users of those devices at least another full year of usage without feeling like they have to upgrade their hardware or be left in the dust.
But simultaneously, it teases the greatness that can be found by upgrading to Apple Watch Series 1 and 2: Route maps are fun to make with an iPhone present, but they'll be even better when you can just take a Series 2 Apple Watch and go. Those added SpriteKit and SceneKit graphics will look a lot nicer on the 1000-nits-bright Series 2 screen, and render a lot speedier on the Series 1 and 2 processors. And the more you find yourself using watchOS 3, the more you might yearn for a slightly bigger, better battery.
In short: There's a lot to like about the new watch operating system. Apple has made some smart calls on what works for the watch and what doesn't; watchOS 3 feels like the start of a much more refined era for the company's wearables. Gestures make sense. Hidden interactions have been removed. And your most important information is closer to front and center.
I'm using my Series 0 Watch more than ever before, which is great for pretty much everything (except for, perhaps, my battery life). I plan to follow-up on this review once I have access to the Series 1 and Series 2 Apple Watch and address how watchOS specifically benefits those newer casings, but in the meantime: If you currently have an Apple Watch, watchOS 3 is available now. It's more than worth your time.
Get the best of iMore in in your inbox, every day!
Serenity was formerly the Managing Editor at iMore, and now works for Apple. She's been talking, writing about, and tinkering with Apple products since she was old enough to double-click. In her spare time, she sketches, sings, and in her secret superhero life, plays roller derby. Follow her on Twitter @settern.
It's a shame they can't push the hardware to be louder for phone calls. Sent from the iMore App

Will the watch be finally capable of tracking sleep? It is a most valuable feature the watch is lacking. If a 15usd mi band can do it, why not Watch OS 3?

I don't know that there is a good answer other than that both are different products.

Third-party apps like Sleep++ can do this, and I have no doubt Apple has an internal Sleep app in the works. But the 38mm watch simply doesn't have enough battery juice to make this a reality without an acknowledgement that you need to charge during the day if you're going to use it for sleep tracking at night. Right now, I get around 12-14 hours out of my smaller Apple Watch; my fiancé gets around 18 hours with his 42mm. Until the company can make hardware that will last a full 24 hours or more, I suspect they don't want to publicly go down that road.

If they do improve the battery in the next device then I hope we get the option of choosing how we want to use it. If possible I'd prefer to use extra battery life to allow an always on display, even if it meant more frequent charging (within reason). I have no idea if this is feasible, but it is my number one requirement now that watchOS 3 has improved the performance. Even a low brightness indication of the time that uses as few pixels as possible would be better than nothing. The Apple Watch beats normal watches in loads of ways, but telling the time isn't one of them.

we want a watch that does everything in favor of a new product? Would be good to have, track sleep patterns but i think Apple wants more into tracking fitness...

There is an app named Sleep++ in the Apple App Store that will monitor sleep. You just have to charge your watch before going to bed, and either put in Do Not Disturb Mode or Airplane mode. Then charge it in the morning while getting ready for work. Nice feature of the app was that I was able to use it for free as the charge for it was voluntary.

Definitely high on my list of desired gen-2 improvements. Its usefulness as a speakerphone really suffers from it, since you practically have to hold it to your head to hear clearly.

Seems there are many who have a different focus on what the Apple Watch should be. I prefer it for it's health and activity tracking first. Then, as an extension of my iPhone for notifications and a quick communication device so I don't have to take my phone out of my pocket or backpack. Home automation is another. I've used the speaker phone in very few instances to answer a call I did not want to miss and then continue on my iPhone. For that purpose, I had no trouble hearing through the current speaker. Can they make it a bit louder? Yes. I just prefer people not start having phone conversations in public while talking into their watch. Maybe Apple purposely wants to keep the speaker at a certain level?

The purpose of the watch is to keep you from having to pull your phone out as often. Yet Messaging still requires that unless you want to send a one word answer or use a custom on that probably doesn't reply what you would like (the exception being "I'm driving and can't text right now. I'll reply as soon as I can." which I created and use pretty frequently). I don't know if a keyboard on the watch would be a good option but it's the most heavily used feature for me and I wish I didn't have to grab my phone every time I want to reply. My other request would be to put the email action buttons at the top of the screen rather than the bottom when a message is opened. If I get a spam message I have to scroll through the entire thing to get to Archive/Delete/Dismiss. Sent from the iMore App

In current software, you can Force Touch anywhere in a mail message to get the Reply, Flag, Un/Read, and Archive buttons. watchOS 3 adds the ability to scribble your custom text replies :)

Emails display already opened on my watch, as soon as I raise my arm, so I can't Force Touch anywhere unless I close it first then open the email complication. Scrolling takes just as much time. Scribbles would be great if you're replying to someone else with a watch. And assuming you want to spell out a ten word reply letter by letter. Otherwise you're out of luck. I stand by what I said, they need to improve these features.

I misunderstood what you meant by "when a message is opened"; you meant when a notification comes in and you do a long look. I guess quick actions might be useful there too - but if you put buttons on top, there wouldn't be any room for the message body. And if there wasn't enough room to display much of the message, you wouldn't really have enough information to perform an action on it except for the narrow case you're describing, getting spam from a known spam sender. The tradeoff in screen real estate doesn't seem worth it IMO; but adding Force Touch options to the notification is probably a good idea. Scribbles do not require the other person to have a Watch; watchOS 3 transcribes it and it sends as a regular text message. Maybe you're confusing it with a sketch? :)

You seem to have a serious misunderstanding about a lot of watchOS 3 features (and maybe 2) - do you actually have an Apple Watch? Perhaps you should re-read this article and some others on what is coming.

Was that directed at me? Of course I own a watch. Why would I reply if I didn't? A lot of the replies to my post seem to not understand what I'm explaining, for whatever reason. I don't know how much clearer they could be. Putting email action buttons at the top of a message doesn't take up extra real estate, it's just putting them at the top of the email so when I raise my arm (the email is already opened) I can easily delete or archive without scrolling all the way through the email. Seems simple enough to me. As for writing a reply to a text, it doesn't seem very practical. Yes I see it as acting like a sketch. Verbal transcription/reply is something I can do when I'm alone but when I'm out with friends or have background noise it doesn't really work very well. I'd just like a way to answer texts without pulling my phone out. Sent from the iMore App

And what would you suggest that fits in a 38mm screen that doesn't involve dictation or scribbling?

@bfarneth - I am an Apple Watch user too. I understand your post clearly; it's a valid point. However, they would really have to slim down those action buttons if they put it above the email, don't you think? There's not much room and if they were up top instead of the bottom, wouldn't you still have to scroll a little bit to see the email contents then scroll up for your actions? Right now, if you tap and hold inside the email, the actions that pop up are Reply, Flag, Unread, and Trash. Does this not help your situation? FYI, I'm looking at my Apple Watch as I'm posting to you. Edit: I am already using Watch OS 3 as of this writing.

Have you actually TRIED scribble? You can write out nearly complete words very very quickly. It's not some antiquated process like on a palm pilot where each letter requires 2-3 seconds of recognition. You can scrawl out a sentence in a few seconds once you get used to the process. I've managed to get entire short words into one action. Also, the Siri dictation for responses is some of the best voice-to-text recognition I've ever used. I don't think Apple Watch is ever going to replace an iPhone or a computer for email responding, but it's pretty amazingly serviceable considering it's a watch, ya know?

Totally agree. I have been pleasantly surprised at how well scribbling has worked for me.

The more I learn about watchOS 3, the happier I am with the new direction. I highly recommend watching the WWDC sessions on designing watch apps. They've truly learned a ton of lessons on speed, focus, glanceability, etc. The developers' capabilities have also been greatly improved regarding push notifications, up-to-date data, richer UIs, access to the Watch's physical buttons, etc. I wish they had figured this out a year earlier, but I am nonetheless glad that they have corrected course. The future is bright for this product!

I intend buying an iPhone 7 to replace my 4S, my first iPad, and now possibly the Apple watch 2.0, thanks to this update. The last I was going to leave for a few years, while battery tech, and code optimisation, continued ahead.
Nice to see Apple quickly figuring out how to improve things. And one more thing ... The seasons are: Summer, Autumn, Winter and Spring.
Writing 'the fall' is meaningless for the vast majority of the planet. Sorry, but that always annoys me.

Fall is generally accepted to be Autumn ... in most of the world.. which is far from annoying.

Agree. Don't know that last person I know who called it Autumn without trying to sound snobbish. Sent from the iMore App

Autumn in the northern hemisphere is spring in the southern, so it doesn't matter either way.

Missing Oxford commas annoy me.

What are you talking about the seasons are 夏, 秋, 冬 and 春. Actually, nevermind, this is a US website, so maybe you should expect the seasons to be in US English

"Fall" may not be the most commonly used term for English speakers outside of North America, but it's not "meaningless," and the fact that you knew exactly what she meant means that it's not meaningless to you. People are pretty capable of grasping differences in regional dialect. But hey, while we're being pedantic, the seasons are: summer, autumn/fall, winter, and spring. They're not proper nouns, so you don't capitalize them. See how annoying that is?

I wonder if Apple always intended to use the side button for the Dock, and only temporarily used it for the Friends screen until they felt ready to add some sort of visual multi-tasking functionality? It always felt a completely unnecessary short cut to a screen that people rarely used, whereas the Dock is probably going to be the screen that you want to access most often, and so it makes complete sense to have its own button. And, as a Brit, I'd like to say that the vast majority of us understand exactly what North Americans mean when they refer to "Fall".

Can't wait for the public beta which is when I'll put it on my watch !! July can't come fast enough

Messages aren't synched with the iPhone. Messages on the Apple Watch never get deleted on my Watch. Deleting them is a pain and requires swiping the message and then tapping Trash and then tapping Trash another time. Does WatchOS3 make it easier (like email deletes) to clear them off the Watch?

I don't think so, unfortunately the way Messages syncs is that it only syncs receiving and sending messages. Deleting them has no effect on other synced devices, even if the other devices haven't received them yet

I wait for a few to pile up, then force touch and "clear all"

How do you do that? Can you explain? Thanks.

I don't think that there will be a public beta for the watch. Nothing was announced to my knowledge. Sent from the iMore App

Nice overview, Serenity! "The coffee company hasn't incorporated NFC-based Apple Pay in its stores; instead, it has a rewards-based QR card that you can reload via Apple Pay — a task previously restricted to the iPhone." Did you know you actually can use your Apple Watch today using watchOS 2 to pay for your coffee addiction? ;-) On your iPhone, in the Starbucks app, add your favorite Starbucks locations to the app. When you're near those locations you will get a location-based Starbucks notification that shows up on your iPhone and Watch Notification Center. Just swipe down from the top of your Watch to open Notification Center, tap the notification to open the QR code, and hold your wrist under the scanner! I think you can also load the Starbucks app to your Watch in order to bring up the QR code on your wrist. "Siri, too, is smarter about interactions. After you push in the Digital Crown (or hail it with "Hey, Siri") and speak a command, Siri makes an immediate calculation: If the digital assistant can't instantly connect to your iPhone and transcribe your request, you can drop your wrist and get a haptic tap when your command has finished executing. (It's a small watchOS tweak in the grand scheme of things, but a much appreciated one.)" This seems to happen in watchOS 2 as well (I can say something to Siri, drop my wrist, and it will tap me once it has processed the command) or has it been tweaked in some other way that I'm not understanding? :-)

Great article as always Thank You! Can't wait for watchOS3 I know exactly what goes to dock - Gymaholic, Hue, August, Stocard, DarkSky, Uber, MAps, FindMyFruend, BuyMeaPie, & Music in case you would like to know:) and which Activity based watch face will be my default! Question - do you know how is burning calories measured in the first party Workout App? Is it all just a function of a heart rate and so essentially they are all technically just one activity with different names or is for example Outdoor Walk and Outdoor Run actually different in how they measure calory burn? If it is all the same then we I can just call one Abs and other Biceps etc and you can call one Roller Derby....

The Apple workout app is horribly inaccurate. Really underestimates caloric burn. Not even close. Better off with Garmin or Fitbit if you want a good workout wearable.

way overpriced junk. not waterproof and no battery life. 300$? i will stay with my pebble and man the pebble does everything better. maybe i can not get a 150$ watch band for it. i tried the apple watch and happy when i sold it. screen scratches in a minute and all these apple trolls when you own the apple watch you know what lagging means.

You fail to realize the Pebble is a very underpowered device only capable of basic apps and providing notifications, the screen is of poor quality and is a low-refresh e-ink screen, this is why it provides so much battery life. Screens scratch with most modern devices, get a screen protector if it bothers you that much. I must admit though, you saying that the Pebble does EVERYTHING better made me chuckle

Speaking of trolls (rolls eyes)

Completely right, jayzero76. I own an apple watch and I am still wondering what it could be useful for … My Pebble Time Round does everything what I expect from a so called smart watch. Beautiful design, and – believe it or not – it shows the time. Always.

Have they improved the HRM or how the workout app tracks your HR? It has some serious issues. Using the HRM for anything other than walking or running is basically a waste of time, and I think it could be a software issue. I sometimes find myself stopping my working to stare at a completely way off HR of 55bpm when it should be 130bpm for example. During a call with Apple support I checked my HR history for a workout and the HRM would read this half dead HR in the 50 range for sometimes 3 straight minutes. I find that health is a big reason I wear the watch so it has been pretty disappointing.

The more I see the more stylish round watches, the more I think the Apple Watch looks like a t**d. And that's coming from someone who owns one. I'm actually excited for the Samsung Gear S3, when iOS support is available.

Having played with an Android Wear watch connected to my iPhone 6s Plus . . . it's really not worth the effort. Too limited in what in can do (What Apple allows it to do)

I'm not seeing dramatically improved launch time for apps. Are they faster ? Yes, but not night/day so. Apps like Maps and Find Your Friends still take a crazy amount of time to load. Weather app still takes a fair amount of time to open to. I do like the improvements overall but not impressed with how "speedy" apps are now

You probably won't be, so you'll buy the apple watch 2 with a faster CPU and a lit more RAM, see how this works... or at least how Apple hopes it works.

another story of unfinished products released ...

Where is the pic? Apple office?

the processor is infact a big deal. Aside from that, I don't think these new features are going to be useful enough to worth an upgrade i'll stick with my original apple watch. When it comes to the iPhone thats a different story I'm ditching the 6s for the 7 immediately lol

Outstanding article Serenity, very informative. Posted via the Note 5 or iPhone 6s Plus

After one day I'm regretting updating, glances were something I used 99% of the time and they are gone, replaced with what? Now I have to push the side button to bring up ten different apps? With glances we had 20! Plus the glances were all like unique little widgets for each app. So now you have to go to the app screen, find the app you used to have as a glance, then open it and wait for it to load, much slower than glances. Hope they add them back in the future, it's dumb that swiping up now only gives you control center.

I am missing the now playing glance for sure. Not being able to play/pause and control volume from within the app dock like we could with the now playing glance is a big lose of functionality. I use my watch as a remote to control what's playing on my phone throughout the day.

The "now playing" glance you are speaking of is the Music app and you can add it to the dock and still be able to Play/Pause and control the volume. I'm using it right now.

Now playing is different from music as it controls all audio, music, podcasts, safari, etc.. Regardless, in watch OS 1 and 2 the glance had buttons, now with the dock you need to launch the app. There is one more click required to get to the music controls in watch os 3.

I have to admit then that I'm not familiar with the "Now Playing" glance you describe. I'll have to look at that on my other Watch which is not yet updated. I'm having trouble picturing it now. Regarding "one more click" -- you swipe for glances, click for dock. It's still just one action. Where is the additional? The Dock is fully customizable, so you can choose the apps you want to display here. These apps are going to be backgrounded, unlike the other apps on your Apple Watch, which means they can refresh their data even when you're not using the app front and center on your screen. You can move right and left between your docked apps by swiping in the direction you want to go or by turning the digital crown. As you do, you will see small previews of the app that resemble the Glances feature from watchOS 2. But these aren't the same as the Glances feature you may have been used to. These app previews are going to update in real time as the apps work in the background. Another thing to note is that because these apps run in the background, they're going to launch much faster than your typical app from the Apple Watch's Home screen will when you tap on them.

Hey, FYI, I'm officially confused. In my dock I have Now Playing and I am listening to TIDAL. If I start listening to Apple Music, there is another Now Playing showing up in my dock with the album art and all the controls and track list. Confused.

What you are seeing is Now Playing in the dock as well as Music. Back to one more click. For arguments sake assume both the dock and glances are set to Now Playing. Swipe down to get to the glances and the music controls and volume control are available. Press the button for the dock, now you need to select the Now Playing app and then the controls are available. So one more action for Now playing. For the rest of the dock it is great. Now Playing was the only glance I used. They should make Now Playing a swipe left from control center, just like it is in iOS 10 now.

Hmmm. I'm not understanding this complaint -- "glances were all like unique little widgets for each app"? Your watch apps are still there and they are still the same. Accessing them via the dock has replaced "glances". Instead of swiping up, you press the side button like you said. All the glances/apps you were used to can be kept in the dock for easy access; you don't have to go to the App screen every time. The dock also retains your most recent used apps so they start up faster. I actually prefer this method. Is it possible you are mistaken how the dock is used?

SERENITY, a question more about the Series 2 watch, but maybe you can tell from the watch OS. I have a fitbit surge and rarely use GPS. I know the paths I routinely run, so I don't need a map. In a race, it's nice to know my actual speed, so I'd use it there, but for every day use no. I'd prefer to be able to go on a run or swim with the default of no GPS, mainly to extend battery life. DO YOU KNOW if you can turn automatic GPS off? Also, the most valuable heart rate measurement to me is resting HR. Followed by the ability to check overall effort when I want during a work out. Does the apple watch keep a daily tab on resting HR like the fitbit surge? Can you check HR easily during a workout, or get an notification when you've exceeded some user set maximum HR? Thanks.

I was somewhat thrown off balance yesterday when I updated my watch, but today I am loving the dock and also discovered the great, new activity features in my run this morning. I am even trying a new watch face, something I thought I would never do. I feel as if I have only scratched the surface. Thank you, Apple, and thank you, Serenity, for all your great reviews and how-to's! Sent from the iMore App

The new Breathe app shows just how desperate Apple is getting in trying to provide a solution for non-existent problems. Sorry, Apple, but I've been breathing autonomously for over 60 years, ever since the doctor first slapped my bottom. Heck, I can even do it in my sleep. The last thing I need is my watch creating another interruption, reminding me to do something I do continuously without even thinking. But I do like everything else about the new watch OS.

I just updated with OS3 yesterday and spent the evening setting it up. I use an app to monitor my sleep, Sleep++ and I fully charge the watch before going to bed. Then I turn on Do Not Disturb, and Wake Up off (nothing like waking up in the middle of the night with your watch display on) when racing arm on the watch. With OS2 I would start Sleep++ and then when I wake up stop it to record my sleep (about 7 to 8 hours). Would have 85 to 90% of battery charge left. With OS3 using the same set up, I had 55% battery charge left. Thats a lot of battery use for just monitoring my sleep. My daytime usage with OS3 is about the same as OS2 and where I would get about 16 Hours with OS2, I'm only getting about 10 to 11 hours with OS3. So it definitely uses more battery. I'm hoping Apple can make some adjustments to improve the battery use time.

Still drives me crazy that I need to delete message on my phone and watch. After all this time and all the feedback, it drives me legit bonkers. I delete and email and somehow it magically syncs and deletes from the other device, yet with messages either iMessage or Text, I've got to delete from both...

Love the new functionality but the hit on battery life is going to make my 42mm all but unusable. Used up 90% just driving for eight hours with very little screen time. Sent from the iMore App

Anyone else suddenly looking way more active after updating to WatchOS 3? My watch is giving a lot more exercise minutes and active calories than before. Sent from the iMore App

You may just have to recalibrate. I've had no issues though.

Anyone else notice cover to mute no longer working on 1st edition watch after 3.0 update?

FYI, just tried on mine and it works.

Ok, thanks. Will continue to investigate.

I'm finding that the update to WatchOS 3 is taking 3+ hours. Are others finding this? I have decent bandwidth and updated 3 devices to iOS 10 in 20-30 minutes each.

Same here. In my experience, Watch OS updates seem to take longer for some reason, regardless of bandwidth or network speed. Mine didn't take 3+ hours but it was over an hour.

Do any of the watchfaces besides Mickey Mouse speak the time on a screen touch?

Mickey and Minnie...that's it.

The author of this article wrote: "If you're one of the many Apple Watch users who regularly logs "Other" workouts, those can be tagged with any of the Health app's specific activities, and and that adds them to your list of workouts." Is this for real? I am new to the Watch and looked for this option and couldn't find it. Just have the silly running, swimming and other. I would like to track my workout based on what they actually are - boxing, weight lifting, etc.

It's highly misleading to state or suggest the app carousel is gone. It's right where it's always been in Watch OS, just a press of the dial away. Sure, you may need to go there less frequently, or perhaps not at all if you only use a small selection of apps and keep those in the dock or as a complication. However, for those who use a number of apps they use regularly the carousel is the same. It would be like opening a review of macOS and announcing the finder is all but gone because you manage to keep the all the things you use regularly in the dock.

In pairs for your best friend

@0072016-Beta watchOS Software
Thank you for signing up to iMore. You will receive a verification email shortly.
There was a problem. Please refresh the page and try again.