Doctor Who Legacy Interview: Future plans revealed!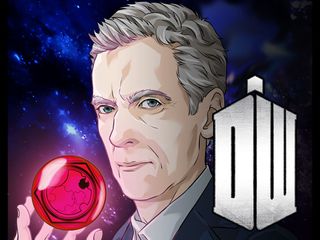 Just over a year ago, developer Tiny Rebel Games released Doctor Who Legacy, their free-to-play puzzle game based on the long running BBC sci-fi series. The game has become a popular one for iPhone and iPad users and Tiny Rebel have continued to add content to the game, including some stuff from the new Titan Comics series. However, the team isn't stopping and has tons of plans to update Doctor Who Legacy with even more content in the weeks and months ahead.
We got a chance to ask Tiny Rebel Games co-founders Lee and Susan Cummings about their future plans for Doctor Who Legacy.
First, it's been a year since Doctor Who Legacy has launched. What's been the most surprising thing about the game's post release development?
What can you tell us about download numbers and in-game revenues for Doctor Who Legacy are are those numbers in line with expectations?
How closely do you work with the BBC in terms of getting approval to add new content to the game?
Now that the Twelfth Doctor's first season is about to close with the Christmas special, what does the development team have in store for fans of Peter Capaldi?
You have also integrated content from the recent Titan comic books. Will that continue?
What other sorts of content can we expect to see added to Doctor Who Legacy in the future?
Will we see the game appear on other platforms besides iOS and Android in the future, such as game consoles, Windows Phone, Windows 8.1 and others?
Any plans for a second Doctor Who game from Tiny Rebel in the future?
Finally, do you have anything else you wish to mention about Doctor Who Legacy?
Thanks to Susan and Lee for answering our questions!
Get the best of iMore in your inbox, every day!
I have been writing professionally about technology and gaming news for 14 years.