What colors does Garmin Vivosmart 4 come in?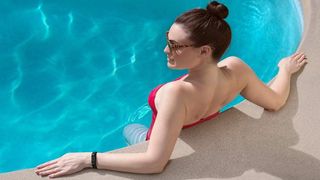 (Image credit: Garmin)
If you're considering investing in an all-day activity tracker, Garmin Vivosmart 4 is a great option. It's pretty feature-heavy for a slim fitness tracker and comes in four color combinations with fashionable metal accents to suit every style. Unfortunately, you can't change the band out once you select one, so make sure you won't mind the color long-term before you choose. These are all the colors of Garmin Vivosmart 4.
What's your color?
Garmin Vivosmart 4 is a noteworthy fitness tracker. With features like advanced sleep and Sp02 monitoring, Body Battery, stress tracking, and V02 max, it offers more than your average activity tracker on top of all-day activity and fitness tracking. Getting the right color combination boils down to your personal style and preferences. The light gray band with rose gold hardware is sophisticated and fashionable. Black on black is classic. Berry with light gold is eye-catching.
The azure blue band with silver hardware gives a lovely pastel accent to any look. These are all the colors of Garmin Vivosmart 4, so you can find the one that suits your style best. Just remember to choose wisely; there's no switching this band afterward.
Nicolette is a freelance writer for iMore. With over a decade of high-level experience as a health and fitness professional, Nicolette has become an expert in the industry. As a writer, quadruple-certified master fitness instructor, DJ/MC, and mom; she's had the pleasure of working with some of the top websites, studios, and brands in the world throughout her career. A dedicated creative, Nicolette enjoys writing about all things: health, fitness, audio, and home. If she's not working, you can find her sipping a glass of wine, enjoying a concert, or hanging with her family.
Get the best of iMore in in your inbox, every day!
Thank you for signing up to iMore. You will receive a verification email shortly.
There was a problem. Please refresh the page and try again.