What games come with Nintendo Switch Online?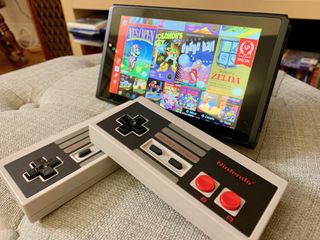 (Image credit: iMore)
A subscription to Nintendo Switch Online costs $20 per year for an individual subscription and $35 per year for a family subscription that supports up to eight family members. The subscription comes with a library full of classic games that were initially available on the Nintendo Entertainment System (or NES) and the Super Nintendo Entertainment System (or SNES) that launched in 1985 and 1990, respectively. If you are subscribed to Nintendo Switch Online, you can play any of these games for free at any time.
Players can also pay additional money for the Nintendo Switch Online + Expansion Pack. The Expansion Pack includes everything from the base model subscription, along with games from the Nintendo 64 and Sega Genesis, which released in 1996 and 1988, respectively. Nintendo has said that new controllers modeled after the original Nintendo 64 and Sega Genesis will be available for $50 each. An individual membership for Nintendo Switch Online with the Expansion Pack will be $50 a year instead of $20, while the family plan will now cost $80 instead of $35 a year.
Nintendo regularly releases new titles for NES and SNES Nintendo Switch Online, and we're keeping track. Be sure to check back with us to see what's new and what's coming soon. If you're looking for additional titles, make sure to check our list of the best Nintendo Switch games.
What NES games are available with Nintendo Switch Online?
NES Nintendo Switch Online originally launched with 20 titles, but that number keeps growing. Here are all of the NES games included with your Nintendo Switch Online subscription as of June 2022.
Adventures of Lolo
Balloon Fight
Baseball
Blaster Master
City Connection
Clu Clu Land
Crystalis
Dig Dug II
Donkey Kong
Donkey Kong Jr.
Donkey Kong 3
Double Dragon
Double Dragon II: The Revenge
Dr. Mario
EarthBound Beginnings
Eliminator Boat Duel
Excitebike
Fire 'n Ice
Ghosts'n Goblins
Gradius
Ice Climber
Ice Hockey
The Immortal
Journey to Silius
Kid Icarus
Kirby's Adventure
Kung-Fu Heroes
The Legend of Zelda
Mappy-Land
Mario Bros.
Metroid
Mighty Bomb Jack
NES Open Tournament Golf
Nightshade
Ninja Gaiden
Ninja JaJaMaru-kun
Pinball
Pro Wrestling
Punch-Out!! Featuring Mr. Dream
River City Ransom
Rygar
S.C.A.T.: Special Cybernetic Attack Team
Shadow of the Ninja
Soccer
Solomon's Key
Star Soldier
StarTropics
Super Dodge Ball
Super Mario Bros.
Super Mario Bros.: The Lost Levels
Super Mario Bros 2
Super Mario Bros. 3
Tecmo Bowl
Tennis
TwinBee
Vice: Project Doom
Volleyball
VS. Excitebike
Wario's Woods
Wrecking Crew
Yoshi
Zelda II: The Adventure of Link
What SNES games are available with Nintendo Switch Online?
Nintendo began adding SNES titles to Nintendo Switch Online in September 2019, starting with a library of 20 games and regularly adding more. Here are all the games available as of June 2022.
Bombuzal
Brawl Brothers
Breath Of Fire
Breath of Fire II
Claymates
Congo's Caper
Demon's Crest
Doomsday Warrior
Donkey Kong Country
Donkey Kong Country 2: Diddy's Kong Quest
Donkey Kong Country 3: Dixie Kong's Double Trouble!
EarthBound
Earthworm Jim 2
F-ZERO
The Ignition Factor
Jelly Boy
Joe and Mac
Joe and Mac 2: Lost in the Tropics
Kirby's Dream Course
Kirby's Dream Land 3
Kirby Super Star
The Legend of Zelda: A Link to the Past
Mario's Super Picross
Magical Drop2
Natsume Championship Wrestling
Operation Logic Bomb
Panel de Pon
The Peacekeepers
Pilotwings
Psycho Dream
Pop'n TwinBee
Prehistorik Man
Rival Turf!
Spanky's Quest
Smash Tennis
Star Fox
Star Fox 2
Stunt Race FX
Super Baseball Simulator 1.000
Super E.D.F Earth Defense Force
Super Ghouls'n Ghosts
Super Mario All-Stars
Super Mario Kart
Super Mario World
Super Mario World 2: Yoshi's Island
Super Metroid
Super Punch-Out!!
Super Puyo Puyo 2
Super Soccer
Super Tennis
Super Valis IV
Tuff E Nuff
Wild Guns
What Nintendo 64 games are available with Nintendo Switch Online?
The Expansion Pack includes Nintendo 64 and Sega Genesis titles. Here are all the N64 games available as of June 2022.
Banjo-Kazooie
Dr. Mario 64
F-Zero X
Kirby 64: The Crystal Shards
Mario Kart 64
Mario Golf
Mario Tennis
Paper Mario
Sin & Punishment
StarFox 64
Super Mario 64
The Legend of Zelda: Majora's Mask
The Legend of Zelda: Ocarina of Time
Win Back: Covert Operation
Yoshi's Story
Nintendo also disclosed the games that are coming to the service in the future. The only one yet to debut on it is Pokémon Snap.
What Sega Genesis games are available with Nintendo Switch Online?
Here are all the Sega Genesis games available as of June 2022.
Alien Soldier
Altered Beast
Castlevania: Bloodlines
Contra: Hard Corps
Dr. Robtnik's Mean Bean Machine
Dynamite Headdy
Ecco the Dolphin
Golden Axe
Gunstar Heroes
Light Crusader
M.U.S.H.A.
Phantasy Star 4: The End of the Millennium
Ristar
Shining Force
Shining Force II
Shinobi 3
Sonic The Hedgehog 2
Sonic The Hedgehog Spinball
Space Harrier II
Streets of Rage 2
Strider
Super Fantasy Zone
Sword of Vermillon
Thunder Force 2
ToeJam & Earl
Are there any Nintendo Switch Online exclusive games?
Occasionally, Nintendo releases a special Nintendo Switch Online exclusive game. Currently, the two games available are Tetris 99 and Pac-Man 99, two unique takes on the battle royal genre.
May 27, 2022: Two SNES games and one NES game added
Nintendo added Congo's Caper, Rival Turf!, and Pinball to the subscription service.
July 28, 2021: Three new games for SNES fans to enjoy
Some shape-changing games are now on Switch and ready to blow your mind! Jelly Boy, Claymates, and Bombuzal are now available on the SNES online games.
When Jelly Boy was initially released in 1995, it was only available in Europe. This allows American players to try out a "new" classic. In this platformer, you can change shape as you go through levels trying to collect puzzle pieces that will allow you to escape.
Another platformer added to the list is Claymates. As Clayton, you are trying to rescue your father and the serum he invented. You can change into five different animal figures that will help you along the way.
Finally, Bombuzal is a puzzle game where you have a limited amount of time to set down a bomb to be detonated and get to safety so you can reach the next level.
May 26, 2021: 5 more games will be added to the collection
Four SNES games and one NES join the collection on May 26th, bringing the total number of classic games available to 104.
February 17, 2021: The first update of 2021
The SNES collection continues to grow with three new games: Prehistorik Man, Doomsday Warrior, and Psycho Dream. The NES received one new game in the form of Fire 'n Ice.
December 18, 2020: The DK Trilogy is complete
December brought Donkey Kong Country 3 to the Nintendo Switch, completing the Donkey Kong Country trilogy. Take control of Dixie Kong and Kiddy Kong as they battle Kremlins to save Donkey Kong and Diddy Kong.
Other new additions include the SNES games The Ignition Factor, Super Valis IV, and Tuff E Nuff. Nightshade was the lone NES addition.
September 23, 2020: Play more Mario and Donkey Kong
This month, Nintendo Switch Online adds the SNES platformer Donkey Kong Country 2: Diddy's Kong Quest. Players will try to rescue Donkey Kong from the clutches of Kaptain K. Rool with the help of Dixie Kong and plenty of animal friends while also exploring hidden areas to search for collectibles.
The other new additions are the SNES puzzle game Mario's Super Picross and beat-'em-up The Peace Keepers, and NES sci-fi shoot-'em-up S.C.A.T.: Special Cybernetic Attack Team. The service now has a total of 90 titles.
July 15, 2020: Take a trip to Donkey Kong Country
The classic SNES platformer Donkey Kong Country hit the Nintendo Switch Online service this month along with two other titles, bringing the service's collection to 85 games. Play solo, competitively, or cooperatively controlling Donkey or Diddy Kong as you explore more than 100 levels filled with collectibles and secrets.
Also new for July is the dungeon-delving isometric action NES RPG The Immortal. The SNES list now includes Natsume Championship Wrestling, which lets you play one of 12 fighters and learn more than 50 moves as you fight other players or the AI.
May 14, 2020: Panel de Pon is finally available outside of Japan
For May, the Nintendo Switch Online service is adding a total of four games to the NES and SNES libraries. Rygar on NES, with Wild Guns, Operation Logic Bomb, and Panel de Pon on SNES.
Panel de Pon is a particularly unique addition because this game was originally never released outside of Japan. Gunpei Yokoi initially designed this classic SNES puzzle game. Still, outside of Japan, it was simply called Tetris Attack, and the anime art style was replaced with Nintendo characters from Yoshi's Island. So while it was technically released outside Japan in some form, it wasn't the original game. So for many, this new addition will be the first time to experience the true Panel de Pon.
Rygar is a mythical action game from Tecmo, Wild Guns is a western shooter from Natsume, and Operation Logic Bomb is an overhead shooter from Jaleco.
All of these games will be available on May 20, 2020.
Feb 19, 2020: Pop'n TwinBee and Smash Tennis are finally available in the U.S.
There are a total of four new games arriving in the NES and SNES app for active Nintendo Switch Online members. The games are Shadow of the Ninja (NES), Eliminator Boat Duel (NES), Pop'n TwinBee (SNES), and Smash Tennis (SNES). Pop'n TwinBee and Smash Tennis have never been released in North America until now.
Pop'n TwinBee is a vertical scrolling top-down shooter from Konami that was initially released in 1993 in Japan and PAL regions, but never once made its way to the United States. Smash Tennis, also known as Super Family Tennis in Japan, is made by Namco and came out in 1993. The name became Smash Tennis when it was released in Europe in 1994.
September 10, 2019: SNES games join the service!
Nintendo announced in a Direct last week that Nintendo Switch Online would now feature SNES games as well as NES games, revealing a whopping 20 titles to join the service in the initial wave, with more to come in the future.
May 12, 2019: More classic games on the way
Three additional games will be added to the queue, including Donkey Kong Jr., VS. Excitebike, and Clu Clu Land. Each of these classics is a welcome addition to Nintendo Switch Online's ever-expanding collection.
March 13, 2019: New titles have arrived in the ever-expanding NES library for Nintendo Switch Online users
So far this year, Nintendo has gifted us with plenty of great new options in the NES library for NSO. We received Blaster Master and Zelda II: The Adventure of Link in January and February brought us Kirby's Adventure and Super Mario Bros. 2. There have also been plenty of "Special Edition" versions of the existing games, which have you start at later points in the game or give you all the password-locked bonuses from the get-go. We haven't gotten word of the March additions to the NES library, but we're sure that we'll hear more about that soon.
November 7, 2018: New titles coming to the NES library!
Nintendo has given NES fans with Nintendo Switch Online something to look forward to. On November 14, there will be three new titles joining the NES library. Those who love the Metroidvania genre will be happy to get their mitts on the original with the release of Metroid. If you want some super fun retro platforming, you can look forward to Mighty Bomb Jack, and those who find joy in sidescrolling shooters will be happy to see the addition of TwinBee. I am thrilled to see that Nintendo is going to continue to build this library of retro classics.
With a deep and fantastic library like Nintendo's, it is a joy to find that they are no longer content to let great titles languish as they have for so many years. So many young people have never gotten an opportunity to play some of the games that made Nintendo the behemoth that it is.
Hopefully, we will see this library of awesome old games expand, so gamers will not have to turn to eBay or emulators to play the titles they want to revisit.
What games would you like to see added to the online service library?
Do you have a favorite NES or SNES game you'd like to see added to this list? What sparks your nostalgia?
June 2022: Added information about the latest titles to come to NSO.
Master your iPhone in minutes
iMore offers spot-on advice and guidance from our team of experts, with decades of Apple device experience to lean on. Learn more with iMore!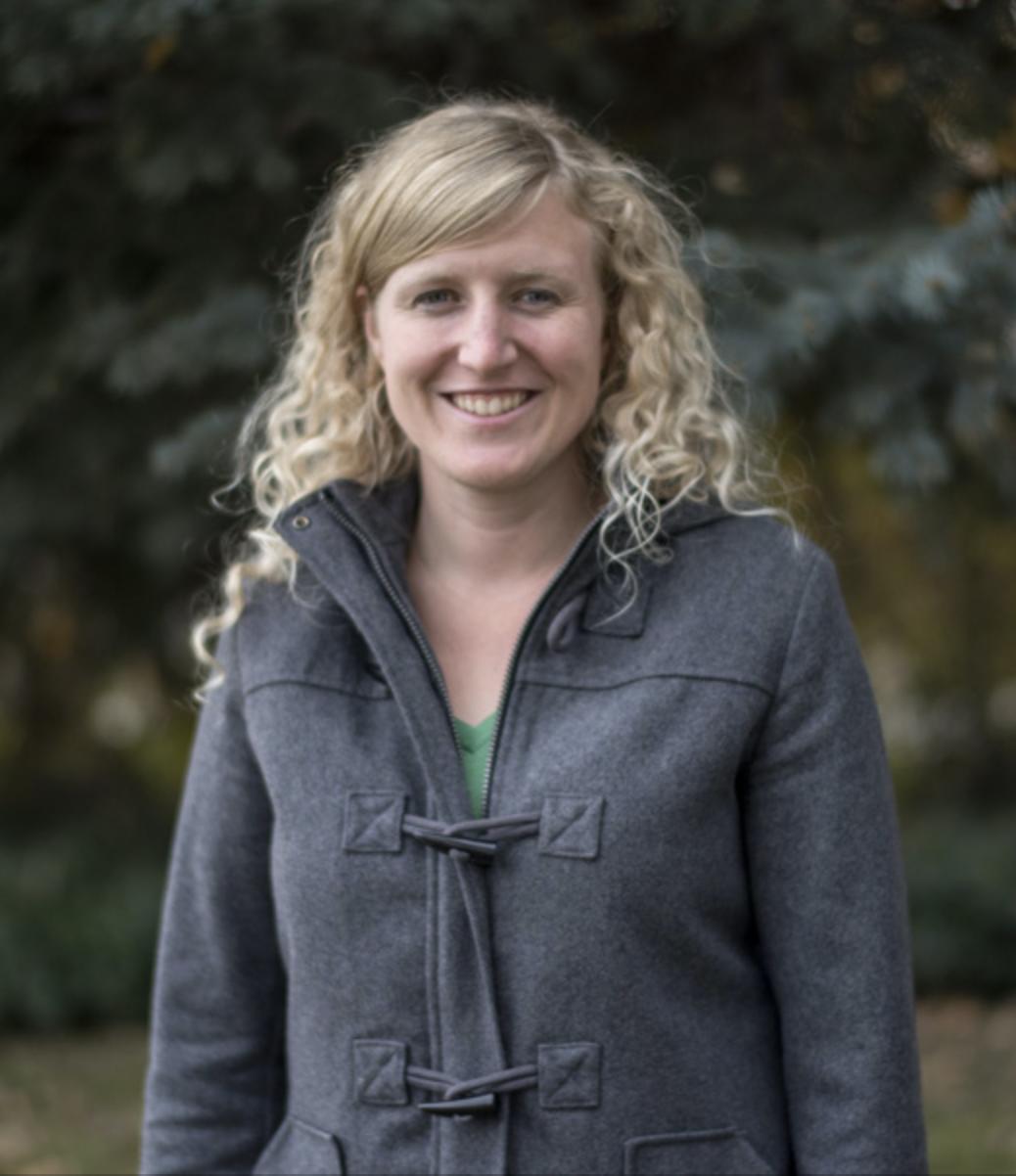 Gaming aficionado Rebecca Spear is iMore's dedicated gaming editor with a focus on Nintendo Switch and iOS gaming. You'll never catch her without her Switch or her iPad Air handy. If you've got a question about Pokémon, The Legend of Zelda, or just about any other Nintendo series check out her guides to help you out. Rebecca has written thousands of articles in the last six years including hundreds of extensive gaming guides, previews, and reviews for both Switch and Apple Arcade. She also loves checking out new gaming accessories like iPhone controllers and has her ear to the ground when it comes to covering the next big trend.