What you need to know about Photos and RAW import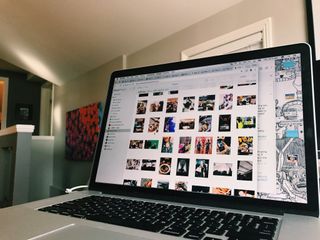 (Image credit: iMore)
WWDC 2018 brought a lot of fun, new announcements to the table (or to your iPad, iPhone, and Mac, really), but what about Photos specifically?
If you're wanting to learn a little bit more about what's coming for Photos, then keep on reading: here's what you need to know about Photos and RAW import!
What's new with Photos?
One thing that was announced at WWDC was Improved import, making it easier than ever to import photos and videos from your professional camera on the go.
There haven't been a ton of details as to how it'll technically be improved, but we'll update you once we know more.
You can soon import and manage RAW photos on your iPhone and iPad, and even edit on your iPad Pro!
This is fantastic if you're someone who wants more creative control over your images, or someone who likes to edit with more accuracy and control while on the go.
It is worth noting that RAW photo support isn't necessarily new for iOS: it was introduced back in iOS 10.
What do you think?
Are you excited about all the new updates coming with iOS 12? Let us know what you're most pumped for in the comments down below!
Get the best of iMore in your inbox, every day!
Cella writes for iMore on social and photography. She's a true crime enthusiast, bestselling horror author, lipstick collector, buzzkill, and Sicilian. Follow her on Twitter and Instagram: @hellorousseau
Any idea what it means to be able to edit raw? We've been able to do that since iOS10 but it had to be an external app. The default camera app still doesn't shoot in RAW in iOS11. Be interesting if that changes in 12 along with if the photos app is able to do edits on the RAW files instead of just the attached JPG. I'd really hope that Apple gets printing support in as in using their print services for things like photo books.

Did I miss a link to where "everything you need to know" is? Didn't find much here.