Why the Mac App Store is the best and worst thing ever to happen to Mac gaming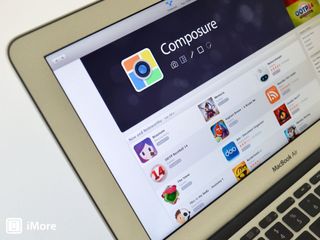 As I've written before, the Mac has long had a troubled history with game development. But the introduction of the Mac App Store in 2010 came just in time to save the business. It's the best thing that's happened to Mac gaming. It's also the worst. Let me explain.
In 2009, things were getting dire for Mac game publishers. Apple retail stores were one of the very few places that Mac owners could find games, and shelf space was rapidly shrinking in favor of higher-volume products like iPhone cases and accessories.
Some publishers were experimenting with online distribution, but with a few exceptions they weren't there yet. What's more, getting consumers to buy software from a web site they're unfamiliar with can be difficult, especially as online customers gain awareness about issues like identity theft — there's simply a trust issue.
Just in time to save the business, but at what cost?
So Mac game sales were going nowhere fast.
In March of 2010, Steam opened its doors to OS X for the first time and before too long major commercial games and indie games alike were being released through it — including many original games that hadn't been seen on the Mac elsewhere.
Later that year Apple opened the Mac App Store, a Mac version of their enormously popular and successful App Store for iOS products. The Mac App Store provided all OS X app developers with another way to digitally distribute their software, one that had an instant customer base of hundreds of millions of customers, thanks to its use of the Apple ID.
The Mac App Store has been a fixture of the Macintosh ever since — it's one of the default icons on the Dock of every Mac screen, tied into credentials that in the vast majority of cases, they've already created for their iPod touch, iPhone or iPad.
The problem is that the Mac App Store lives in its own little bubble. And when it comes to games — in particular, games that have a multiplayer component — that's not good.
Apple places restrictions on the apps sold through Mac App Store, and one of them is that you have to use Game Center.
Now, Game Center provides a framework for matching multiplayer games, and also gives players the opportunity to compare skills and unlock achievements. Similar systems exist elsewhere. But Apple requires developers to use Game Center to the exclusion of any other game matching system. So a game sold via the Mac App Store can't communicate for multiplayer games with a game that's sold on Steam, for example.
A mac gaming ghetto
This relegates Mac App Store customers to only playing with other Mac App Store customers, even if the game's original code was designed to support other systems. And with fewer Mac gamers than PC gamers out there, that means fewer opponents and less availability for online games.
In some cases, the Mac App Store version of a game will have its multiplayer component torn right out all together. Case in point: Feral Interactive's recently-released Mac port of Tomb Raider.
This also prevents some really big game launches from ever coming to the Mac App Store. EA and Maxis's Mac version of SimCity, for example, heavily depends on its connection with EA-hosted servers in order to work. An offline mode is coming, but the game still relies on that server connection for multiplayer capabilities, which is verboten to Apple.
Better alternatives elsewhere
Games sold outside the Mac App Store, even those not purchased directly Steam, can still use Steam's multiplayer gaming framework, making it possible to play with Mac, PC and sometimes even Linux players who have the same games as you.
Valve's focused on making Mac games part of their Steam Play program, which means that you makes your game synchronize its save files in the cloud. It also means that when you buy a game, you most frequently get the PC version too — so you can not only play your game from anywhere, but you can do so on any machine.
There's another advantage to buying games through Steam, too — there are frequent, well-advertised sales. And thanks to Steam Play, it's usually both the Mac and the PC version that goes on sale at the same time — so you can take advantage of deep discounts, like The Bureau: XCOM Declassified's Mac Steam launch last weekend.
In short, buying games from the Mac App Store means only playing online with other Mac users. It relegates you to a ghetto of other Mac gamers unfortunate enough to have purchased the game through the Mac App Store as well. And it often means you pay more for the same game than you would have paid elsewhere. Last, it keeps some games from ever appearing in front of the millions of prospective customers that have the Mac App Store installed on their computers.
The Mac App Store arrived at a time that Mac game publishers desperately needed a lifeline. It provides a safe and trusted way for Mac users, especially new ones, to get third-party software for their computers. But it also enforces a status quo that unfairly penalizes developers and customers alike, and it creates an ugly dependency. It's an example of where Apple's "walled garden" approach fails.
I understand that Apple wants to protect its customers, but by setting up Mac App Store restrictions the way they have, they've hamstrung customers and developers alike. It's not fair or equitable, and I think it should change.
What do you think? Have you bought games through the Mac App Store? Did you know you'd be restricted for online gaming, or is it unimportant to you? Let me know what you think in the comments.
Master your iPhone in minutes
iMore offers spot-on advice and guidance from our team of experts, with decades of Apple device experience to lean on. Learn more with iMore!