Would you customize your AirPods case?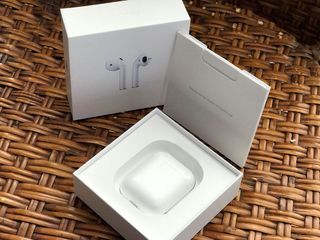 Whether you're someone who just got a pair or AirPods or someone who ordered them the second they were released, one eye-catching feature about these little ear accessories is the beautiful white case.
While some people love the minimalist look and feel of the case, others have taken to customizing, blinging out, and jazzing up their AirPods case!
So what do you think? Would you customize your AirPods case? Join the conversation on the iMore forums to chime in and share your opinion!
Get the best of iMore in your inbox, every day!
Cella writes for iMore on social and photography. She's a true crime enthusiast, bestselling horror author, lipstick collector, buzzkill, and Sicilian. Follow her on Twitter and Instagram: @hellorousseau
Yes. All I need is a pair. Any offers will be accepted. HEHEHEHE

They need to come out with black ones.

Customising it to black cause it was not offered as a colour selection.

The mockups floating around in black look cool, and Apple should consider offering color options. But it's silly to waste money on a custom paint job .

I think it might be useful to dip it in some liquid rubber (being careful to protect the charging port, and seal the cap) to give it a bit more grip to it doesn't pop out of my pocket or feel quite as slippery when taking it out.