2017 predictions: What's next for Apple?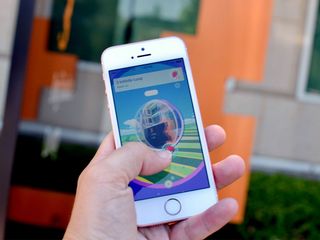 So here are the ground rules. Each prediction or comment going forward will have a likelihood associated with it in the form of L=x with a 1-10 rating. You see it from the big firms. Now you can see it here for free.
Impossible. Creating matter from nothing.
Improbable but not impossible. Elon Musk landing on Mars.
Six to five and pick 'em. Even odds. But really, if I ever use this I'm just being a wimp.
Same as 5, but makes me look like less of a wimp.
Likely but not a sure thing.
Certainty. The sun will rise tomorrow.
All of these predictions have been arrived at by using a standard analyst modeling tool called DRE. if you want to know what that means, listen to the Apple Talk podcast. Also, no insider knowledge or little birdies for any of these. It's also based on rumors and gossip that have circulated over the internet for the last little while.
As it has with marketing and engineering, Apple will begin to showcase other designers by name to start de-emphasizing Jony Ive. 8.
Apple Watch sales level off. Upgrades become driven by software as first gen devices don't support the next version of watchOS. New form factors likely with support for old bands eventually abandoned. 7.
iPad sales grow as Apple marketing finally tells a coherent story differentiating pro iOS and mainstream iOS. 8. (Phil, I think I've finally nailed this!)
iPhone sales grow a lot (I'll keep that model somewhat private for now). 10th anniversary celebrated with new designs, colors, and materials. Yep, celebrated. This is an Apple that looks forward and, back. 9. (Yeah.)
New Mac Pro arrives to address the needs of the high end customers. Current design is the new "Cube". Celebrated for design, then turned into a tissue holder and Mac Pro becomes practical again. 9. (Yeah, again!)
Pixel becomes the new standard for Android. Expect a strong retail push. Possibly, Google stores or kiosks. 8.
Samsung Galaxy sales decline despite a hard push for Galaxy 8. Galaxy Note lives, brand kept intact. (Note brand sounds crazy but you really have to know Samsung to understand why. 7. (Call me.)
Microsoft and Apple begin an ecosystem battle. Microsoft makes just-as-good but differently targeted devices. Microsoft continues to push at perceived weaknesses in Apple. The market gets to decide which is telling the most compelling story. 8
Rogue One goes down as the second best Star Wars movie, just behind Empire. 9.
The best part of this style of predictions is the probability scores. That way I can go all in on the claim chowder. At least for the most part.
Ok. Now it's your turn. Give me your top tech predictions for 2017!
Get the best of iMore in in your inbox, every day!
I've covered the personal technology beat for more than two decades at places like Gartner, Jupiter Research and Altimeter Group. I've also had the fun of contributing my $.02 on the topic at Computerworld, Engadget, Macworld, SlashGear and now iMore. Most recently I spent a few years at Apple as Sr. Director of Worldwide Product Marketing. On Twitter I'm an unverified @gartenberg. I still own some Apple stock.
1) Apple to focus on iCloud services.
2) Apppe Introduce gaming controllers to support iOS gaming
3) Blackberry(yes, Blackberry) take couple of drastic decisions Just three from my side :)

I read this...and then I stopped to think....and then I gave up, realizing that I just wasted 5 minutes of my life. iPad sales grow...hahahahaha

20 was a tall order...but here you go; 1) Apple take first aim at #Office365 with 'iCloud for Business'.
2) Microsoft move to appease on-premise customers with better, easier support for hybrid cloud.
3) iPad Pro cellular edition features voice calling/SMS for the first time - "This is your mobile office".
4) Microsoft integrates parts of LinkedIn into its core Office365 offering so everyone stops LinkedIn.
5) Blackberry crosses the 15USD per share line.
6) Mac Mini gets complete overhaul. Apple TV sized. Internals based around same architecture as 12" MacBook.
7) Mac Pro is updated with super-specs to appease the grumpy MacBook Pro crowd.
8) Tim Cook goes head to head and fights Trump hard on encryption. Goes to the court, decision expected 2022.
9) Microsoft does a 'one more thing' with Windows Phone. It's great. Flops massively. We still can't forgive WP5/6.
10) Apple *finally* gives customers the option of buying Beats headphones with lightning chargers.
11) Apple massively pushes Apple TV. Subsidises app creation/content porting for big networks to gain ground.
12) Google/Amazon both offer to replace your entire Apple iTunes library for free on their platforms.
13) Force Touch on the iPad Pro.
14) Google acquire Spotify.
15) Samsung follow Apple in removing the headphone jack on the next Samsung Galaxy
16) Apple announce their own HomeKit hardware.
17) Apple announce a suite of tools for connecting to your Mac from iPad/MacBook.
18) Mac becomes a (mostly) headless device. People edit on Mac Pro's using iPads/MacBooks/Force Touch.
19) Mac Mini has functions of Apple TV/AirPort Express/Time Machine built-in [read home server that sits under your TV]. Use full Apple TV interface on Mac with Siri Remote.
20) Rene Ritchie finally achieves his dream and becomes an Apple product evangelist.

3) Can already be done with AT&T Number Sync (requires cellphone).
18) Interesting idea; Apple will never do it. Can kinda already do it with Screen Streaming apps - Teamviewer, Splashtop, etc
19) Mac mini used to have Front Row, the predecessor to AppleTV; Apple will never do it. Can already do it - Plex. Can already backup iOS devices via iTunes over Wi-Fi. Can't "host" a time machine volume for other macs, AFAIK; Apple will never do it. Sent from the iMore App

I must admit I don't hold out more than a very dim glimmer of hope for any of these, I turned the prediction task into a bit of a wishlist. :) With 3) though I think this could be a real smart step. Forget giving your employee's a mobile and an iPad. Give the power users just an iPad and a bluetooth headset/AirPods/Plantronics and tell them they don't get a phone. Then give the light users just a phone for email and the basics. Benefits of the iPad being that they can do more, the battery lasts longer and they only carry a single device.

Don't go out on any limbs or anything :) It'll be interesting to see if samsung can bounce back. I know I'd be weary of buying a phone that could explode. On the Apple front, I'd like to see them integrate that Apple Pencil into iOS more. Those airpods kinda rock as well. OLED iphone? Sounds good to me even if I really think it's 7S until further, more solid rumors say otherwise. iPads look ho hum. Rumors indicate 2018 for anything really much better. MBP is already designed so it's just internal bumps for awhile. I suppose we'll see MS continue to try to appeal to the classic mac crowd. I doubt if Apple will have an answer for it in 2017 but I'm sure they're working on it. Higher storage apple watch. Little more focus on music. This and airpods is a pretty compelling combo.

Samsung is still on top. You know the next Note will be meticulous. Can't wait to trade my iPhone 6s Plus!

What can I say I agree with all Sent from the iMore App

Less of a prediction, more of a hope/request: in 2017 the quality of iMore writing will improve, because recently most of you are writing complete garbage. It's not even that I entirely disagree with you (though there's a lot of that going around recently); it's just poorly written. I'm finding anything not written by Serenity a chore to read.

That's been a problem for a long time though :) Just accept it as it is.

I would be very unhappy if they change the Apple Watch band connector.

well they changed the iPhone connector, so anything's possible.

I will probably be helping grow iPad sales this year...my Air is getting dated now, but I still love it. SO, do we think iPads will go Jet Black???

1. Siri 2.0 introduced with advanced language interpretation engine. (definitions, spoken news, Apple news article search, translations) 2. A.I. Data collection is upgraded with App developers receiving integrated user-friendly search platform tools. 3. Services enhanced including collaborations with retail outlets to display sale items through a new app similar to Apple news. 4. Big one last thing announcement at WWDC "Apple Search" This will incorporate results from retail, News, Apps etc into a portal to feed Apple's A.I. (isiri?) This will be a text/voice integrated search engine) 5. Apple introduces an all new revolutionary 3d processing voice & facial recognition chip developed over many years by hundreds of brilliant engineers. This will introduce movement behaviour, improved security & enhanced chat experience. 6. Apple introduces ipad MacPro 3D a 30" screen with stand and integrated system software for 3d final cut Pro, voice & complimentary software supporting the "New Mac Tower" 7. Talking about Towers: Serenity announces herself as chief High-roller and renames imore headquarters "Serenity Tower"

Any rumor that comes out weather accurate or otherwise still points to a possible update. that's the only reason i say we won't get see any updates to Mac Pro.... IF Apple are working updates, then it would need to be pretty tight, otherwise we would have heard rumors/news like all others.. To say no rumors at all and the length of days passed without one, point to no update at all. A.I could be interesting. I'll second the iCloud for business... Seems Apple plays its part for personal use only that they work together... But start getting into connecting to Activate directory then it kinda falls apart.

1. New iPhone X is totally awesome redesign with tiny bezels in 4.7, 5.5 & 6.4 inch screen sizes and smashes all sales records.
2. Big iPad Pro gets a full MacBook style keypad with trackpad making it a Surface Book killer.
3. New 14 inch MacBook with 2 Ports (one on each side) and SD slot
4. MacBook Pro gets a bump in September with 32 GB option and adds an SD Slot (they're listening !)
5. iMac upgraded with ports and Touch Bar
6. New Mac Mini and Mac Pro's - nothing radical but new ports and specs
7. 4K Apple TV
8. New 5k Thunderbolt Monitor

I think the Note 8 will take from Apple.

!) apple start releasing finish products sure we see new products
Thank you for signing up to iMore. You will receive a verification email shortly.
There was a problem. Please refresh the page and try again.