A pocketable, portable guitar interface, the iRig HD X is an easy-to-set-up addition to the kit bag of any guitarist, whether they're making their first recordings, or need a road-worthy hook up to their Apple effects set-ups.
Pros
+

Compact design

+

Simple to use

+

USB-C connection
Cons
-

The onboard tuner is difficult to read

-

Suitable only for guitars
You can always trust iMore. Our team of Apple experts have years of experience testing all kinds of tech and gadgets, so you can be sure our recommendations and criticisms are accurate and helpful. Find out more about how we test.
IK Multimedia was among the first companies to see the potential Apple's iPhone and iPad had for the on-the-go musician. Tailoring portable instrument interface devices to these pocketable recording stations, its iRig line became the go-to option for making the most of your iPhone-enabled Abbey Road ambitions.
With the iRig, iRig 2, and iRig HD, it nailed the simple candy bar interface design that could serve the traveling guitarist, letting them quickly hook up an axe to their recording device of choice. The all-new iRig HD X almost perfects the design, adding a hardware tuner, USB-C connectivity for you iPhone 15 owners out there, and an innovative inter-app 'Loopback+' feature for streamers into the mix.
iRig HD X: Price and Availability
The iRig HD X is available now and is priced at $129 / £135. That's a touch more expensive than its predecessor, the iRig HD 2 (RRP $119, though now available at discounted prices as it's been superseded by this model). But the additions brought to the X model make the upgrade jump more than worth the modest price increase.
A stripped-back iRig USB version is also available at $69.99, but drops support for older Lightning devices, tuner functionality, and Loopback+ features, as well as recording in a lower quality.
iRig HD X: What I Loved
iRig HD X is as compact as it is simple to use. Candy bar-shaped, it measures just 99 mm x 42 mm x 25 mm and weighs a mere 54g. It's super portable, and unobtrusive in a kit bag or in use on a desktop. So long as you've got the right cable, it's widely compatible with Apple devices too, whether you're on an iPhone, Mac, or iPad, even stretching support back as far as the 6th-gen iPod touch. (It'll work with a Windows PC too, if you're that way inclined). If you've got an Apple device that's still kicking, chances are it'll be supported by the iRig HD X. Packaged with a USB-C-to-USB-C cable, as well as a USB-C-to-Lightning cable (both 60cm in length), you're ready to rock right out of the box — the iRig HD X is powered by your Apple device over USB, and doesn't require charging or an external power supply.
Black, with a chunky central control knob (which doubles as a headphone volume dial) circled by identifying LEDs, the iRig HD X has four I/O ports. You've got a USB-C-to-device port, a 1/8-inch headphone/monitor jack, a guitar input, and a 1/4" output port for hooking up to your amp or pedalboard.
You've then got five modes to pick from, cycled through by pushing in the control knob and identified by LEDs below their corresponding symbol. The first lets you use the dial to turn up or down headphones or monitor volume levels. The second lets you jump between a direct or processed signal to your amp. The third lets you cycle between a clean or processed signal to your headphones or monitor speakers if you want to just hear your dry guitar, and the final one lets you control the Loopback+ option for channeling effects from the iRig HD X through into live-streaming apps. Hold the knob down and you'll activate the on-device tuner, which (somewhat confusingly) uses the LED ring to indicate how far off tune you are from a given note.
Recording at 24-bit/96kHz, the iRig HD X is good for high-quality recordings. It's not as detailed as you'd get from a studio-grade interface, but still clear and accurate, and plenty capable for demoing tracks or live performances.
The Loopback+ feature is a very smart addition — and a forward-thinking one from IK Multimedia, recognizing the growing popularity of bedroom live-streaming musicians. With it, you can use the iRig HD X to funnel your processed audio straight into another app — for instance, letting you show off your cool new echo effect directly in a TikTok stream. It's a niche feature but will set the mind racing for those that can take advantage of it.
Rounding off the package is a generous software bundle, including AmpliTube 5 SE and TONEX SE for Mac and PC, and the full iOS versions of TONEX SE and a selection of AmpliTube gear for iPhone and iPad apps. You're looking at about $100 to pick up these sound libraries individually, so it's a great value add to the overall package.
iRig HD X: What I Didn't Love
Though I'm grateful for the onboard tuner, it's not the easiest in the world to read, especially for the beginner musicians that I feel this interface is otherwise perfect for. You need to know which note the LED ring around the knob refers to, as well as keep an eye on the function selection LEDs, which serve a double purpose here as identifying sharp notes. Some sort of LED system that literally spelled out the note being aimed for would have been preferable, and I'd have taken another half-inch or so in size in order to accommodate it.
I'd like to have had the option to use the built-in knob to control guitar input gain too, rather than just headphone level, though that's not a huge deal — input gain is easily adjusted in-app.
An obvious drawback (but one also worth noting) is the fact that this device is specifically tailored to guitarists. If you're looking to hook up a MIDI device or many mic types, that either won't be possible or will be convoluted here.
And though the iRig HD X is well built, I'd like to have seen it cased with some more ruggedized rubber or similar. It's fine at a recording space, but I do wonder if it'd survive the rigors of gigging on the road.
iRig HD X: Competition
Apogee's Jam+ is a similar option for the on-the-go guitarist. It's a bit more expensive at RRP and doesn't have the same TRS output support you find with the HD X, but it's a solid alternative if the iRig HD X's unique design and Loopback isn't for you.
If you're on a budget, IK Multimedia's iRig USB is worth checking out too. It's roughly half the cost of the HD X, with a reduced feature set, but will get the job done if all you want is an easy way to get your guitar talking to your Apple gear.
Should You Buy the iRig HD X?
Buy it if…
You need an easily portable recording solution
Simple to use and tiny to pack away, the iRig HD X is great for recording when away from your key recording setup.
You're equipped with numerous Apple recording devices
Whether you're using a simple iPhone or a high-end Mac, the iRig HD X is compatible with many generations of multiple types of Apple devices.
You want a boost to your digital library of guitar tones
The included software offers huge numbers of guitar tones, effects, and amps to play with.
Don't buy it if…
You want to record more than just guitar
The iRig HD X is best suited for guitar and bass musicians and is designed to record them specifically.
You're looking for an easy-to-read tuner
Cheaper standalone tuners are easier to read than the iRig HD X (though that's just one of its many features).
You're playing rough and rowdy gigs
The iRig HD X is sturdy enough, but won't hold up well to beer spills, big drops, or stamps.
Verdict
Simple to use, easy to travel with, and effective for hooking up a guitar to a wide variety of devices, the iRig HD X is an excellent guitar interface for your Apple equipment. Compatible with everything from an entry-level iPhone to the best Mac thanks to its USB-C connection, its high-quality recording capabilities and innovative Loopback+ feature give it a versatility that other similar interfaces can't offer.
---
Bottom line: A beginner-friendly guitar interface with some smart features for streamers, the iRig HD X is easy to recommend.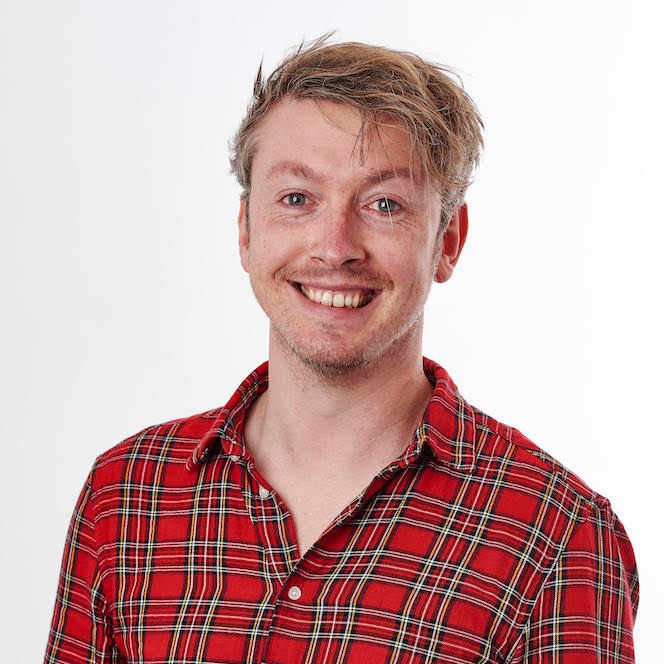 Gerald Lynch is the Editor-in-Chief of iMore, keeping careful watch over the site's editorial output and commercial campaigns, ensuring iMore delivers the in-depth, accurate and timely Apple content its readership deservedly expects. You'll never see him without his iPad Pro, and he loves gaming sessions with his buddies via Apple Arcade on his iPhone 14 Pro, but don't expect him to play with you at home unless your Apple TV is hooked up to a 4K HDR screen and a 7.1 surround system.
Living in London in the UK, Gerald was previously Editor of Gizmodo UK, and Executive Editor of TechRadar, and has covered international trade shows including Apple's WWDC, MWC, CES and IFA. If it has an acronym and an app, he's probably been there, on the front lines reporting on the latest tech innovations. Gerald is also a contributing tech pundit for BBC Radio and has written for various other publications, including T3 magazine, GamesRadar, Space.com, Real Homes, MacFormat, music bible DIY, Tech Digest, TopTenReviews, Mirror.co.uk, Brandish, Kotaku, Shiny Shiny and Lifehacker. Gerald is also the author of 'Get Technology: Upgrade Your Future', published by Aurum Press, and also holds a Guinness world record on Tetris. For real.