An ingenious mix of desk dock and portable charger for iPhone, the Pitaka MagEZ Slider 2 keeps your iPhone juiced up on your desk, and topped up via a MagSafe battery module while out and about.
Pros
+

Super-smart design

+

On-the-go and on-the-desk charging hybrid

+

Swiveling dock is handy
Cons
-

Apple Watch charger sold separately

-

AirPods shelf is a bit odd

-

Not the fastest charger when docked
You can always trust iMore. Our team of Apple experts have years of experience testing all kinds of tech and gadgets, so you can be sure our recommendations and criticisms are accurate and helpful. Find out more about how we test.
MagSafe charging pack, or desktop charging dock? "Why not both?" is the answer from accessory maker Pitaka with its MagEZ Slider 2, which has deftly made a charging dock for MagSafe-compatible iPhones with an on-the-go battery-boosting twist.
Combining a MagSafe charger with a fixed dock stand, and offering the opportunity to also charge AirPods and an Apple Watch too, the MagEZ Slider 2 is such a clever power solution you'll be wondering why someone else hasn't thought it up already.
Just shy of perfect, it's easy to recommend the MagEZ Slider 2. Here's what you need to know.
Pitaka MagEZ Slider 2 charger: Price and availability
The Pitaka MagEZ Slider 2 charger costs $129, and is available direct from Pitaka and from Amazon. Considering that the MagEZ charger is not only an iPhone stand, but also a wireless charger, an AirPods charger, optionally another device charger over USB-C, and an on-the-go MagSafe battery pack too, that's pretty great value for money.
For reference, Apple's MagSafe charger alone costs $99 bucks, while my favourite wireless charger for multiple devices, the Journey Rapid Trio, costs $139.99. So there's a lot of value here.
Pitaka MagEZ Slider 2 charger: What I love
You get two core pieces with the Pitaka MagEZ Slider 2 charger, and it's how they work together that makes it special.
First up is the MagSafe battery pack. An ovoid puck, it'll slap onto the back of any MagSafe-compatible iPhone — and will work through MagSafe protective cases, too. It's a 4,000mAh capacity, charging at a brisk 7.5W when on the go. That's good enough for a full charge of an iPhone 14, iPhone 13, iPhone 14 Pro, and an iPhone 13 Pro, and just shy of fully recharging the larger Plus and Max models. It gets to work as soon as it's slapped on the back of your phone and includes four LED lights on its magnetic side to give you an indication of how much juice is left in the puck. With its slightly curved rear surface, lightly textured, it feels like a premium addition to your phone.
Things get smart though when the base is added to the mix. Shaped like a stout prism, it has a cutaway for sliding the MagSafe battery puck inside to neatly recharge over USB-C. This is the magic trick of the Pitaka MagEZ Slider 2 — with the puck magnetically attached to your iPhone, it slides effortlessly in and out of the dock, so not only have you got a charging stand for your iPhone, but a ready-to-go extra 4,000mAh battery boost to take with you, too. It really is slick how smoothly it all works together.
But that's not all! On the rear of the stand is a secondary wireless charging spot that can power up your AirPods (a small magnetic shelf snaps on and off to help them hold in place — it unfortunately is not a MagSafe connection), while there's also a USB-C port on the right-hand side for powering a third device. Pitaka also sells a sold-separately Apple Watch charging puck add-on that can be added here on the side, but by default, the USB-C port at least keeps it flexible to plug in whatever else you may desire.
The stand also has a rotating base (which can be locked into position with a switch), and a replaceable sticky mount on the bottom to fold it in place. It feels like Pitaka has really thought about how to get the best from both an on-the-go and fixed-in-place charging setup, and combined the two excellently.
Pitaka MagEZ Slider 2 charger: What I don't love
The design of the Pitaka MagEZ Slider 2 is clever, but there's still room for improvement if another generation ever makes it to market.
The main bugbear is charging speed. While the MagSafe puck when on its own manages a reasonable 7.5W output, when docked, its selection of charging options max out at 5W, which is slow by modern standards. I appreciate there can be heat and power distribution limits when MagSafe and wireless charging is involved, but it means it can take a while to get a fully juiced phone when sat still in the dock.
And though the charger represents good value for money, I think people would be happy to pay a bit more to have the Apple Watch module included in the box. The flipside of course is that the modularity can keep the cost down for those that don't need it, and the same could be said for the lack of a wall plug in the box too. But for some, it may be considered an inconvenience.
I'd also like to have seen the AirPods charging location be a MagSafe connection too. That too would drive the cost up, but the removable AirPods shelf is a bit odd as it exists now.
One undeniable annoyance though is that the status indicator lights for the battery pack are on a surface obscured by the iPhone once they're magnetically snapped together. While they're visible when your iPhone isn't docked, letting you see the juice level before taking the puck on the go, putting them around the edge somewhere would let you see them when that indicator is most useful — when you're away from a wall socket.
Pitaka MagEZ Slider 2 charger: Competition
The Pitaka MagEZ Slider 2 is unique in the way that it combines MagSafe and charging dock sensibilities in one product. But if you're willing to separate the two form factors, you've plenty of options to choose from.
We may never get a proper AirPower device from Apple, but the one-device MagSafe Charger puck and travel-friendly MagSafe Duo Charger are still going strong, as well as the Apple Watch Magnetic Charging Dock.
As well as the aforementioned Journey Rapid Trio 3-in-1 charger (my personal favorite) Belkin's Boost Charge Pro 3-in-1 Wireless Charger, with its armed design is excellent. If you're looking to travel, the Boost Charge Pro 3-in-1 Wireless Charging Pad is a bit easier to accommodate in a bag.
Cheaper options from less reputable brands are ten-a-penny, but we tend to avoid recommending them among our best wireless chargers for multiple devices picks. Battery health is important to the lifespan of your devices, so don't cut corners with brands you don't trust. It'll cost you in the long run.
Pitaka MagEZ Slider 2 charger: Should you buy it?
You should buy this if…
You want a MagSafe charger…
…AND a charging stand in one package
You want the flexibility of being able to plug a different device into the side
You shouldn't buy this if…
You don't have a MagSafe iPhone
You charge your iPhone in a spot where you can't see its screen
You need a complete three-in-one charger out of the box — the Apple Watch power pack is optional here
Pitaka MagEZ Slider 2 charger: Verdict
I was shocked at how well the Pitaka MagEZ Slider 2 charger works. It's one of those concepts that is so smart, you wonder why another company hasn't got there first. But it's not just a good concept, it's a great execution, too. There are tweaks that could be made to perfect it, but being able to literally slide easily from battery pack to wall-powered dock so effortlessly is fantastic. It's a great design, and at a reasonable price too. It's well worth considering, particularly if you're regularly running out of battery during the day away from a power supply, too.
---
Bottom line: A great charging dock with on-the-go MagSafe smarts, too.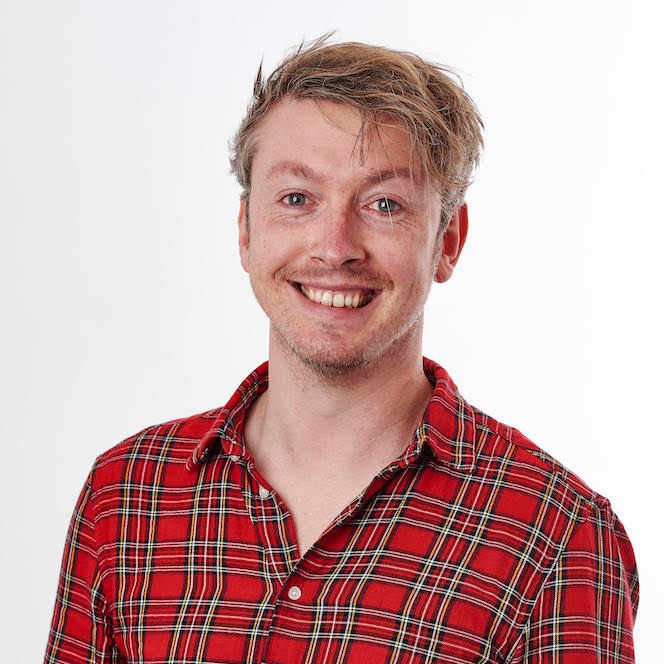 Gerald Lynch is the Editor-in-Chief of iMore, keeping careful watch over the site's editorial output and commercial campaigns, ensuring iMore delivers the in-depth, accurate and timely Apple content its readership deservedly expects. You'll never see him without his iPad Pro, and he loves gaming sessions with his buddies via Apple Arcade on his iPhone 14 Pro, but don't expect him to play with you at home unless your Apple TV is hooked up to a 4K HDR screen and a 7.1 surround system.
Living in London in the UK, Gerald was previously Editor of Gizmodo UK, and Executive Editor of TechRadar, and has covered international trade shows including Apple's WWDC, MWC, CES and IFA. If it has an acronym and an app, he's probably been there, on the front lines reporting on the latest tech innovations. Gerald is also a contributing tech pundit for BBC Radio and has written for various other publications, including T3 magazine, GamesRadar, Space.com, Real Homes, MacFormat, music bible DIY, Tech Digest, TopTenReviews, Mirror.co.uk, Brandish, Kotaku, Shiny Shiny and Lifehacker. Gerald is also the author of 'Get Technology: Upgrade Your Future', published by Aurum Press, and also holds a Guinness world record on Tetris. For real.