The ZikeDrive USB4 NVMe SSD enclosure is an external storage device that takes in an M.2 SSD, and delivers speeds faster than any off-the-shelf external SSDs right now.
Pros
+

Blazing-fast speeds

+

Great value

+

Solid build quality and heat dissipation

+

Integrated removable cable
Cons
-

Requires some assembly

-

Not the most portable option
You can always trust iMore. Our team of Apple experts have years of experience testing all kinds of tech and gadgets, so you can be sure our recommendations and criticisms are accurate and helpful. Find out more about how we test.
There are plenty of external SSD options out there, but despite the coming of USB4, there are very few SSDs that support the interface and higher speeds.
With the first batch of USB4 NVMe SSD enclosures now out, it may be a good time to build a very fast external SSD. The ZikeDrive USB4 NVMe SSD enclosure (Z666) is one of the more popular options available right now. We tested it for a week, and here's how it performed.
ZikeDrive USB4 NVMe SSD enclosure: Price and Availability
The ZikeDrive Z666 is a USB4 NVMe enclosure that first launched as a crowdfunded campaign. It's now available for pre-orders on ZikeTech's official online store. It's priced at $199.99/£166.45, and there is just one version of the enclosure. With pre-orders open, it is currently selling at a 35% discount, coming in at $129/£107.90.
However, given that this is just an enclosure, you will need to buy an NVMe SSD to go along with it. For the purposes of this review, I used a Crucial P5 Plus in the 2TB capacity, which typically sells for $100-$125. The actual pricing of this drive will vary based on the internal SSD you pick. As tested, the setup would cost around $230 for the 2TB version.
ZikeDrive USB4 NVMe SSD enclosure: Specs and Features
On the specifications side, the ZikeDrive USB4 enclosure supports USB4 and Thunderbolt 4 and is backward compatible with older USB interfaces. Functionally, it will work as you expect an external SSD to work. The theoretical speeds for USB4/Thunderbolt 4 are a maximum of 40Gbps.
The ZikeDrive Z666 has a promised maximum read speed of 3.8GB/s and a write speed of 3.1GB/s, making it the fastest consumer external SSD on the market, at least on paper. It supports M.2 NVMe SSD in the 2280 size.
The Z666 has a ridged aluminum design with a transparent ABS plastic shell over it. A USB-C cable is integrated into the enclosure in a slot at the side of the drive. There's no IP rating here, but you do get two years of warranty, separate from whatever warranty the drive you add to this enclosure will carry.
ZikeDrive USB4 NVMe SSD enclosure: Assembly and design
Now, since this is an enclosure, it requires some assembly on your end. Luckily, this is one of the easiest enclosures I've assembled. It adopts a screwless design, so you won't need any tools to set it up. You get a two-piece transparent shell over the aluminum casing, one of which is removable, and the other is attached to the flap of the enclosure that opens up to house the NVMe SSD.
To open the enclosure, you need to push open the cover. Once you have it open, it's just a matter of slotting in your NVMe SSD and turning the lock to slot it in place. The flap of the enclosure comes with a thermal tape attached to it, which is great for heat dissipation.
While the enclosure is a bit bulky, likely to aid heat dissipation, integrating a space to hold the cable is a smart decision. The transparent shell also spares you direct contact with the aluminum and will scratch over time. However, it looks great, and adds functionality, so it's an acceptable design choice.
ZikeDrive USB4 NVMe SSD enclosure: Performance
The performance of the ZikeDrive USB4 NVMe enclosure holds up really well against the promised figures. Not only did it get close to the promised speeds, it also didn't heat up as much as we would've expected a blazing-fast SSD enclosure to.
In our benchmarks, the drive performed excellently, albeit a bit short of the claimed numbers. This is likely due to the SSD we installed in the enclosure, however, which isn't the quickest on the market. Faster drives tested with the enclosure have gotten closer to the promised speeds, so overall, you can expect the ZikeDrive to deliver.
Swipe to scroll horizontally
ZikeDrive USB4 NVMe SSD enclosure with Crucial P5 Plus benchmarked in AmorphousDiskMark 4.0.1

| All | Read (MB/s) | Write (MB/s) |
| --- | --- | --- |
| SEQ1M QD8 | 3404.00 | 3012.94 |
| SEQ1M QD1 | 2733.08 | 2376.40 |
| RND4K QD64 | 1462.08 | 406.47 |
| RND4K QD1 | 42.11 | 31.78 |
The compatibility with MacOS is also stellar. The connection works as expected, and you can also format the drive to use with macOS' Time Machine feature. Nothing about the enclosure felt off during our testing with the M2 MacBook Air, and it behaved with the same stability you can expect from a regular external SSD.
Overall, this is the fastest external storage you can put together in 2023 and easily the best value-for-money external storage option. It's not the most portable option, but it's pretty portable, and the bulk comes with an advantage in thermals.
ZikeDrive USB4 NVMe SSD enclosure: Competition
There isn't a bunch of direct competition to the ZikeDrive right now. A notable competitor is the Orico M2V01-C4 USB 4 enclosure, which is slower in most of the crucial speed tests. Some external SSD options are close to the ZikeDrive in terms of speed. An example is the SanDisk PRO G-40 SSD, but it has some reliability concerns. If you're set on the ZikeDrive Z666, you can also choose slightly faster drives, like the WD Black SN850X, or the Samsung 990 Pro, to get the best out of it.
Should You Buy The ZikeDrive USB4 NVMe SSD enclosure?
You should buy this if...
You want the fastest external storage
You don't mind some assembly
You want the latest technology
You shouldn't buy this if...
You need a super portable drive
You don't want to assemble the drive yourself
ZikeDrive USB4 NVMe SSD enclosure: Verdict
The ZikeDrive USB4 NVMe SSD enclosure is an excellent external storage option that promises blazing fast speeds and delivers. It comes in at a very attractive price, even if you factor in the cost of the NVMe SSD you need to purchase separately. It runs cool and works well with Macs. It won't be for everyone, but if you're comfortable working with internal SSD components, setting this up will be a breeze, and could save you money in the long-run.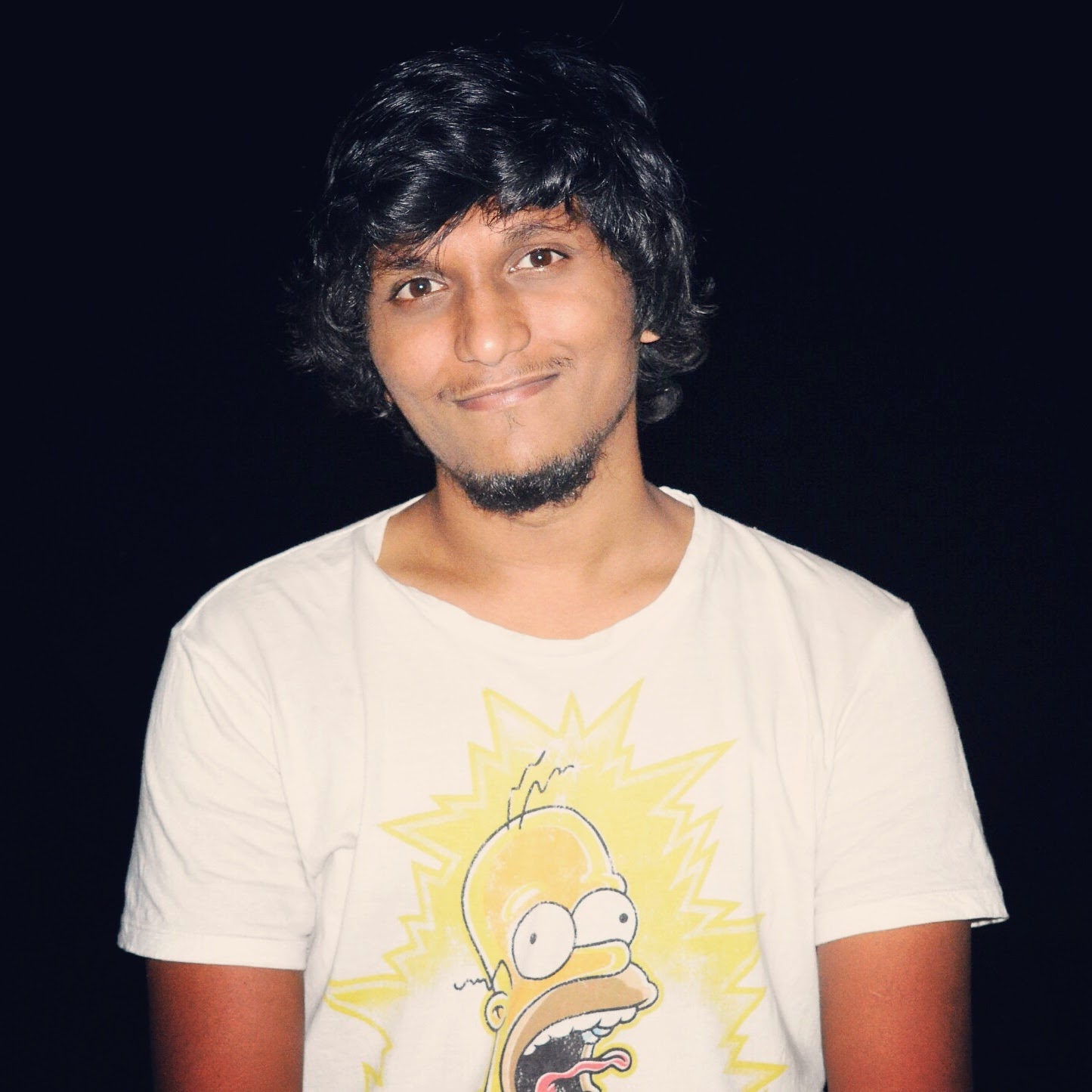 Palash has been a technology and entertainment journalist since 2013. Starting with Android news and features, he has also worked as the news head for Wiki of Thrones, and a freelance writer for Windows Central, Observer, MakeUseOf, MySmartPrice, ThinkComputers, and others. He also worked as a writer and journalist for Android Authority, covering computing, before returning to freelancing all over town.


Constant disconnecting (2021 MacBook Pro w M1 Pro. WD Black 850X AFPS format). The case keeps disconnecting because of loose socket and short 3" cable.
See update B, below.

Zike already seemingly acknowledges the problem with their customer support stating in an email to me "We are already preparing to produce long USB 4 high-quality cables certified by USB-IF to give supporters one more choice."
They didn't offer to send me the new (likely but tbd) functional "high-quality" cable to replace the low-quality malfunctioning cable they shipped.

Furthermore, Zike wants me to pay return shipping to China rather their California address, from where it shipped to me.

Again, quote: "We can provide a full refund for your 2 orders, but we cannot provide a shipping label for your refund reason, I must clarify on what occasion shipping labels are used, when the product you received has quality defects We can provide shipping labels."
What are my chances of actually getting my refunds for the two enclosures processed? With this product and this kind of customer service, it's unlikely that Zike (Satechi) will seriously compete with ACASIS.

B: Another follow up from Zike support, pasted below, where they again confirm the cable they shipped is too short, request a video (I sent screen shot of the error message), and want $30. withheld from the refund. Classic.
"Sorry for any trouble this may cause you. We are happy to resolve shopping differences in a peaceful manner.

If you think the product you received is defective, please send us a video showing the defect, sorry, this is a fixed process for us, when we confirm the defect, you can get a full refund for the defective product.

Also I will explain about the long USB 4 cable, it's not that the short USB 4 cable we included is not of high quality, it has been USB-IF certified and is a good quality cable, but it is too short and we need to produce more long.

Since we don't have the long cable yet, I can replace it with a short USB 4 cable for free. Are you willing to accept it? The new short USB 4 cable solves the problem of frequent disconnections.

Finally, if we provide you with a shipping label, it only costs you a total of $30 to get a full refund on both orders (yes, $30 is deducted from the refund). Looking forward to hearing from you, love peace.

Best, ZikeTech "

Reply