If you still haven't picked up Mario Kart 8 Deluxe for your Nintendo Switch, what are you waiting for? Today it's down to just $41.99 at Amazon as a digital download. That saves you nearly $20 off its full cost and brings the game back to one of the best prices we've ever seen it reach.
Mamma Mia!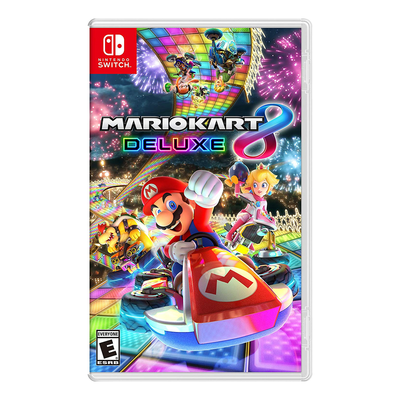 Play as Mario, Luigi, Princess Peach, and more Nintendo fan-favorite characters in this fast-paced racing game that's a blast for both kids and adults alike. Today's deal is for a digital download code which lets you start playing today!
$41.99 $59.99 $18 off
This edition of Mario Kart 8 includes a bevy of new and returning battle courses to race against AI players or friends in split-screen mode. It allows for up to 4-player multiplayer and lets you play as fan-favorite characters such as Mario, King Boo, Princess Peach, and the Inklings from Splatoon!
You'll need a Nintendo Switch Online membership if you plan on playing online multiplayer with other racers from around the world. If you're not a member already, it's pretty affordable to snag a one-year membership. You can add one to your cart at Amazon right now for just $19.99. Not only will it unlock online access on a bunch of Nintendo Switch games, but you'll also be able to start using the Nintendo Switch Online app. Having a membership even unlocks access to a library of classic NES and SNES games which you can play at any time.
Since this deal is for a digital download of the game, you'll want to make sure you have enough space on your console. While it can only hold 32GB of data, you can buy a microSD card to hold even more games and save data. This 128GB microSD card by SanDisk is now just $19.49 and should give you plenty of room to save games like Mario Kart 8 Deluxe.
If this deal goes out of stock at Amazon, you can also find this deal at Best Buy and GameStop for a limited time.
We may earn a commission for purchases using our links. Learn more.