The agony and the ecstasy of Cydia, the jailbreak app store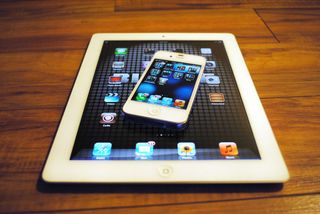 Cydia is the jailbreak app store -- the place to get all the great, useful, functional programs that for various reasons Apple doesn't allow in the official iTunes App Store, like in-app SMS, themes that change the look of your entire phone, quick toggles for Wi-Fi or Bluetooth settings, and much, much more. But whether you're new to the iPhone or to jailbreak, or have been hacking your gear since day one, you know Cydia can be as much pain as pleasure. You can find the most amazing utilities, themes, tweaks, and apps there - but buying them can sometimes cause way more frustration than fun.
Now, I fully realize that by jailbreaking my iPhone 4S I've classified myself as a power user who's chosen to jump through hoops go the extra mile to get some of my apps outside of Apple's official app store. But while waiting for the iPhone 4S jailbreak, and living with a stock iPhone for a week, I was reminded of the sheer difference in user experience between the App Store and Cydia. I went over this already on the first episode of our Apps & Accessories Live podcast, but here's the gist.
Buying an app on the App Store
See an app you want
Tap the price tag
Enter your iTunes password
Get the app
That's it. Sure, tapping the price tag isn't always intuitive for new users (a big BUY or DOWNLOAD button would be easier). Sure, you had to set up the iTunes account and decide to trust Apple with your credit card information. But once that's done, aside from having to verify you credit code if you use a new device, you're good to go. If you have multiple devices, like an iPad and iPod touch, or you upgrade to a new device, you just re-download the app. It couldn't be easier. It makes buying a snap, especially impulse buying.
Buying an app on Cydia
See an app you want
Tap to buy
Choose to login with a Google or Facebook account
Login with your email and password
Choose to pay with Amazon or Paypal
Login with your Amazon or Paypal account
Hope the app recognizes the payment, if not, try to restore the license
Sometimes re-spring the Springboard (iOS Home screen system)
On the surface it may seem only twice or three times as complex, but what the simple list could easily be expanded with:
Trying to figure out what to do if, like me, you've consciously decided not to have a Google or Facebook account due to privacy concerns. (I ultimately made a Google account just for Cydia and for Google's strong-arm Google+ authorship drive.)
Sometimes being thrown back to the very beginning of the buying process, over and over again, when something goes wrong with the payment process (why can't it just send me back to the payment screen?)
Sometimes having a huge struggle getting the app to realize you've paid for a license
The problems often associated with changing devices, like when you get a new iPhone, and trying to use a previous license.
Now you can choose to pre-authorize a certain amount via Amazon, if that's your preferred checkout option, but that really only delays the inevitable.
And still that doesn't cover the apps that choose not to be part of the Cydia system.
I recently tried to buy IntelliScreenX to check out it's iOS 5 integration. The process was so labored, so error-prone, I ultimately gave up and waited and calmed down for several days before going back to try again. (And sent Rene a string of incredibly angry text messages in between fully laying out my frustration at the process.)
Not only does it absolutely discourage me from impulse buys (good for me, bad for developers), it discourages me from any buys (bad for everyone).
Again, I understand that by jailbreaking and buying jailbreak apps, I'm stepping outside the Apple eco-system and the ease of use it provides. I also understand the Herculean task Saurik, the creator of Cydia, tackles every day in making and improving the Cydia app store.
Maintaining a user account system isn't easy. Having a checkout system isn't easy. Getting developers the money they deserve and protecting apps from unlicensed use isn't easy.
But the current process is still too hard and often too frustrating.
Time for Cydia to strike back
Figuring out a way to store the user-account on-device would be a good step. If Google or Facebook force a timeout, investigating a Cydia account system proper would be a great alternative. Storing the associated payment system username would further reduce the friction (not the password, of course). And if a problem occurs, returning the user to the previous screen, not the very beginning of the process, would be a huge improvement.
I love my jailbreak. I lasted 6 days with a stock iPhone 4S before I jailbroke. I love the ability to customize my phone -- to make my device work the way I want it to work. I love Cydia and all the great apps it gives jailbreak users access to.
I'm offering these criticisms and sharing these experiences because I love it so much, and really hope it gets even better. We've been hearing whispers about improvements coming to Cydia for a while now, so hopefully those will be released and address a lot of what's mentioned above.
iOS 5 stole a lot of ideas from jailbreak. It's jailbreak's turn to strike back!
Senior Editor at iMore and a practicing therapist specializing in stress and anxiety. She speaks everywhere from conferences to corporations, co-host of Vector and Isometric podcasts, follow her on Twitter @Georgia_Dow and check out her series at anxiety-videos.com.
I am a purest, but must admit if it was not for the jailbreak community, my iPhone would not have the features it has now. Too bad there cannot be a marriage of the two. Good article.

There's one slight error in the article - you don't have to give iTunes your credit card information.
I load iTunes cards on my iTunes account - I've heard of WAY too many people having fraudulent in-app charges that have taken them way too much effort to have reversed.

I believe Apple changed this a while back. Before you could open an account with a gift card, now you can't. You'll need a credit card. If you never had one on file you're fine - but if you're setting up a new account, you will need a credit card.

I don't think you even need a credit card on file anymore to open an account. I set up my mom's iPad2 just after Christmas and set up her iTunes account without a credit card. She can download free apps, but gets asked for billing info if she tries to download a paid app.

you can have an account without a credit card on file. The key is to set up a new account by trying to buy a free app. if you do that, it will give you the payment option of "none." Otherwise, it will require you to enter payment info.

I love the name Georgia. On to iphone topics. An interesting read. I guess this is the difference between a company with an integrated solution and what you have to do when you have to rely on several other services. Or maybe it's just a function of poorly designed system.
the 4s is my first iphone and i haven't found a real need to leap to jailbreak it. I was eagerly awaiting but after hearing install horrors of losing music i decided i'd wait till the kinks got worked out cause i hate having to upload 40GBs of music. But as time went on jailbreaking seemed like less of a necessity. The phones not perfect to my liking but it's damn close. i don't use tether. I like the way ios looks so widgets or aesthetic changes don't really appeal to me and i'm pretty comfortable merely changing the desktop. So i like to keep abreast of the jailbreak stuff in case something comes along i need but so far i'm pretty happy with my iphone even without jailbreaking it.

iono if i agree with you about cydia being harder to buy apps for.
1) theres not many paid things on cydia anyways, a lot are free / donate
2) With setting up amazon to remember me i always have a 1 click buy, and the process only took me about 1 min.
3) I don't know about other people, but intelliscreenX didn't take me long to buy at all lol... seems like your situation was maybe something that rarely happens.
But hey I could be wrong... And updates to cydia are always welcome... but i think buying things on cydia and the appstore have the same amount of difficulty, which is none.

Really? Cydia is so slow and frustrating... How could anyone think it's not? Haha

Apple Is The New Jim Jones yall keep drinkin the kool-aid

what as a user should i be unhappy with? Poisoned KoolAid can kill me and i'd be unwittingly drinking poison. The apple products i have, 80 gb ipod and 64 gb iphone, have both been exactly what i want. How am i being poisoned or otherwise unwittingly harmed by being given exactly what i expect, exactly what i want, and being satisfied with the result?

Bring the Rock back. Its was so much better when it came to browsing, buying and restoring apps.

Georgia, how did your ISX adventure finally end? did you eventually get it purchased? if so, how do you like it?
back on topic: i guess i am just used to the payment process with Cydia and never had any qualms with it. fact of life, for now

as i recall apples does the same thing its call icloud right well you tell me who has access to your info LOL you have no idea

I jailbroke my iPhone 4 for a brief period to try it out. I absolutely loved having SB settings available with a swipe to toggle settings on and off. This was not long before IOS 5 came out, and at that point went back to stock os.
I only purchased 2 paid cydia apps and I can totally identify with the painful process. I think it took several days to process my payment for an app through paypal, and i did not get to install the app until the payment went through. After the absolute ease of the iTunes app store, I was shocked at how slow, difficult and complicated it was.
It was thanks to this site that I decided to try jailbreaking, and I guess it offered a way to add customization to an OS I'd been using since 2008.

I get nervous every time I use the Cydia Store, why? Well pure and simple, the complete lack of any support from Cydia. I had a payment issue that was not my fault but a screw up between cydia and Pay Pal - but I had to wait eight (8) days before I could use the app I purchased.
Please do not misunderstand, I am grateful for all the Cydia work, free stuff and paid stuff, but I just wish Cydia itself was more user friendly. I emailed Saurik once with an issue and it was two months before he responded - then he told me to take a chill pill because he was very busy!

John: I looked through my e-mail history, and I see two things involving you. The first is a rather rapid back/forth conversation that occurred in November of 2008. We had a ton of e-mails flying back and forth about some crash in Cydia, and when I failed to respond in less than 24 hours to one of your e-mails (because I think I had pneumonia, although it is so long ago it is difficult to remember) you sent me an e-mail seemingly bothered that I had stopped responding to you. :(
As for the PayPal issue: that was not an interaction with Cydia; some users use e-Checks to make purchases (and then wonder why they take so long), but users can always select what payment option they want to use from the PayPal interface. In 2009, when you had that issue, my policy was that I did not stop "in flight" payments, because I didn't know what the accounting ramifications were with PayPal. As of a few months ago, I've sorted out with PayPal what happens (as there are a lot of complexities as to how much money is lost during these kinds of "refunds"), and my intention is to add a button to the UI for stopping payment (although this has also required a lot of other work on the payment backend, which I was pretty much a slave to throughout all of December).

I agree with the poster who said Rock should return. I honestly felt like Rock was superior to Cydia in nearly every regard. Cydia buying out Rock then having it shut down completely felt like a horse-drawn carriage company buying out a car manufacturer... And trashing the tech.
Granted Cydia is notably faster now than it was several years ago (most likely due to my 4S vs 3G of course, but there has been some decent improvements thrown in there), but still I really think an overhaul is in order. I completely understand Saurik is a man of many talents and has no time but I still wish Cydia could be more like Rock. Maybe hire some developers?... Cydia is just messy. =/

Wow, Georgia, your experience has been different than mine. I've never had any problem using paypal to buy stuff on cydia. I've bought eight apps there, and they have always shown up as purchased within a minute of exiting the payment process. It's a bit slower than the app store, sure, but a few seconds doesn't constitute a dealbreaker.

I think it's about time for cydia to have a simple pay method.
Maybe remember my phone type thing to store my login and pay info.

Link to either a google or facebook account, which 99% of the population has, then pay using amazon, the world's largest online store that 99% of people have used at least once... I dont know where your issues are. They made it apply to as many people as possible. As far as security concerns with using facebook. That's all on you. I never had my facebook hacked because i'm not dumb enough to click on random links. Not everything in computers can be point and click. They did the payment system the best way possible.

Not sure that everyone who jailbreaks their device is a power user. I think a lot of people think jail breaking their device gives them tech savy chops.
That's amusing but not true in every case.

One thing to point out: if you use Amazon Payments for the payment you can leave an open authorization token, which keeps you from having to log in twice. I went through a two-month long underwriting process with PayPAl recently to get similar functionality exposed from PayPal's new X.com service, and hope to integrate that into Cydia.
That all said, there's something that must be realized: Apple actually licenses Amazon's "1-click" patent (there is some text to that matter in the terms of service); there are a lot of things that I simply can't do because I don't have that patent (and I'm nowhere near large enough or profitable enough to really look into licensing such a thing).
Finally, if you are having an issue with an app failing to detect a license you have, complain to the repository that hosts it. The repositories and I really hate that sort of thing, and we take rather drastic measures when people have failing DRM. The entire point of Cydia's implementation and API is to /not/ have irritating "licenses" you have to deal with.

Hi....I have had my iphone4 for about 6months...
Anyways I had baughten my first IPhone 1st gen
With cidia on it .......I just wanted to tell you I loved it!
I just want to say thank you ....(for all of the work you put into it).
Anyway how do I acquire cidia for my new phone can you help me ? Thanks :) Harmgrace@gmail.com.

It's perfect time to make a few plans for the long run and it is time to be happy. I have learn this publish and if I may I want to counsel you few interesting things or suggestions. Maybe you could write subsequent articles referring to this article. I want to read more issues approximately it!
Get the best of iMore in in your inbox, every day!
Thank you for signing up to iMore. You will receive a verification email shortly.
There was a problem. Please refresh the page and try again.