Best jailbreak apps for new iPhone users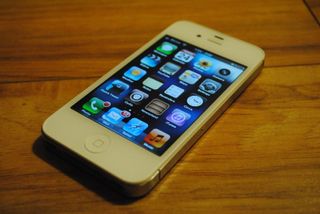 Need help figuring out what the best apps and tweaks are for your newly jailbroken iPhone? Cydia can be overwhelming if you're not sure where to start. Whether you're jailbreaking to theme or add more functionality, we'll have you on your way to becoming a jailbreak ninja in no time.
Quick toggles and gestures
Utilities like Activator and SBSettings should be at the very top of any jailbreaker's list. Who likes to tap all the way into Settings to disable Wifi or 3G? I know I don't when I can just use SBSettings to disable it with two taps from virtually anywhere on my iPhone.
SBSettings has a limitless amount of toggles available in Cydia and can be customized and tweaked until your heart's content. If you want a quick toggle to turn off SMS alerts, you've got it. It also allows you to monitor free memory and clear it out. All with a simple swipe on your status bar.
Activator is also a staple in the jailbreak world when it comes to accessing information and applications quickly. You may already have it and not know it. A lot of jailbreak applications and utilities require it. The main function of Activator is to allow you to set gestures for different functions. For example, I double tap on my status bar and a quick reply window for BiteSMS pops up. I can set virtually any gesture I want for any application that supports Activator gestures (a lot of the popular ones do).
SBSettings and Activator are must have utilities for any jailbreaker. They're typically the very first items I install on my jailbroken devices.
SBSettings - Free - Cydia Search Link
Activator - Free - Cydia Search Link
Notification enhancement applications
While iOS 5 added a ton of enhancements to the way notifications are handled and presented, Apple still left a lot of room for improvement. This is where apps like LockInfo and IntelliscreenX step in to give you even more control over how notifications are handled.
I've never been a fan of how iOS 5 discards notifications from the lockscreen immediately after unlocking. I like them to stay there until I dismiss them myself. LockInfo and IntelliscreenX both allow this behavior. You also have the ability to add widgets and other information to your lockscreen and notification center (called Infoshade in LockInfo). IntelliscreenX takes it one step further and adds a "top shelf" that allows you to add quick toggles you can access with a quick swipe down on notification center. This is a convenient place to stick SBSettings.
LockInfo also allows you to access your favorite contacts directly from the Infoshade or lockscreen. Both apps are great notification enhancers but they differ in some areas and feature sets. Choose the one that's personally right for you. To help you decide which one may appeal to you more, you can check out our LockInfo vs IntelliscreenX comparison.
LockInfo - $7.99 w/ free trial - Cydia Search Link
IntelliscreenX - $9.99 w/ free trial - Cydia Search Link
Text message enhancements
While multitasking in iOS 4 made switching between applications a lot easier, you still have to completely exit whatever you're doing to reply to a text message. Apps like BiteSMS and Messages+ aim to close that gap with quick reply functionality. Instead of having to exit out of an app a quick reply keyboard pops up, you type your message, away it goes, and you're back to whatever you were doing before without interruption.
If you've purchased IntelliscreenX, you also get a license for Messages+ as well. While there are other quick messaging applications available in Cydia, BiteSMS and Messages+ are the best of the best. BiteSMS allows you to purchase credits as well if you don't want to pay text messaging fees. It can add up to be a lot cheaper than text messaging plans.
BiteSMS - Free or $9.99 (ad free) - Cydia Search Link
Messages+ - $7.99 (free w/ IntelliscreenX purchase) - Cydia Search Link
Theming your iPhone
If you want to customize the look and feel of your iPhone, there are thousands of free and paid themes in Cydia. You can also choose from a few different utilities to theme. Some themes may require Winterboard while others will require Dreamboard. There are also applications like Theme It available in Cydia that aim to bring the best of the best themes straight to your iPhone all in one place.
If you don't necessarily want an all in one theme but still want to customize to your liking, you can check out Springtomize 2. Springtomize 2 allows you to customize individual aspects of your iPhone's overall appearance. There are tons of add-ons and built-in options to choose from. If you tend to be more picky, Springtomize 2 is probably a better bet as it offers far more control.
Winterboard - Free - Cydia Search Link
Dreamboard - Free - Cydia Search Link
Springtomize 2 (iOS 5+) - $2.99 - Cydia Search Link
Extras
If you're looking for tweaks that just make your iPhone that much cooler when jailbroken, here's some extra tweaks we've found that are just cool in general.
Adds contact pictures to your address book next to each contact.
$0.99 - Cydia Search Link
Blurs the background of notification center. Nothing to configure and doesn't add any additional icons.
Free - Cydia Search Link
Change the default size of icons in your dock and on your homescreen. I find this particularly useful if you have a background you'd like to see without huge icons being in your way.
$1.49 - Cydia Search Link
Add cool transitions when tabbing through pages on your springboard. Make your icons roll, fall away, and more.
$2.99 - Cydia Search Link
If you've got any cool tweaks or utilities you think beginner's would benefit from be sure to let us know! This is just the beginning of what you can do with a jailbroken iPhone.
Additional resources:
Master your iPhone in minutes
iMore offers spot-on advice and guidance from our team of experts, with decades of Apple device experience to lean on. Learn more with iMore!
iMore senior editor from 2011 to 2015.