Best jailbreak apps for new iPhone users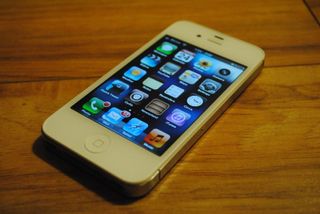 Need help figuring out what the best apps and tweaks are for your newly jailbroken iPhone? Cydia can be overwhelming if you're not sure where to start. Whether you're jailbreaking to theme or add more functionality, we'll have you on your way to becoming a jailbreak ninja in no time.
Quick toggles and gestures
Utilities like Activator and SBSettings should be at the very top of any jailbreaker's list. Who likes to tap all the way into Settings to disable Wifi or 3G? I know I don't when I can just use SBSettings to disable it with two taps from virtually anywhere on my iPhone.
SBSettings has a limitless amount of toggles available in Cydia and can be customized and tweaked until your heart's content. If you want a quick toggle to turn off SMS alerts, you've got it. It also allows you to monitor free memory and clear it out. All with a simple swipe on your status bar.
Activator is also a staple in the jailbreak world when it comes to accessing information and applications quickly. You may already have it and not know it. A lot of jailbreak applications and utilities require it. The main function of Activator is to allow you to set gestures for different functions. For example, I double tap on my status bar and a quick reply window for BiteSMS pops up. I can set virtually any gesture I want for any application that supports Activator gestures (a lot of the popular ones do).
SBSettings and Activator are must have utilities for any jailbreaker. They're typically the very first items I install on my jailbroken devices.
SBSettings - Free - Cydia Search Link
Activator - Free - Cydia Search Link
Notification enhancement applications
While iOS 5 added a ton of enhancements to the way notifications are handled and presented, Apple still left a lot of room for improvement. This is where apps like LockInfo and IntelliscreenX step in to give you even more control over how notifications are handled.
I've never been a fan of how iOS 5 discards notifications from the lockscreen immediately after unlocking. I like them to stay there until I dismiss them myself. LockInfo and IntelliscreenX both allow this behavior. You also have the ability to add widgets and other information to your lockscreen and notification center (called Infoshade in LockInfo). IntelliscreenX takes it one step further and adds a "top shelf" that allows you to add quick toggles you can access with a quick swipe down on notification center. This is a convenient place to stick SBSettings.
LockInfo also allows you to access your favorite contacts directly from the Infoshade or lockscreen. Both apps are great notification enhancers but they differ in some areas and feature sets. Choose the one that's personally right for you. To help you decide which one may appeal to you more, you can check out our LockInfo vs IntelliscreenX comparison.
LockInfo - $7.99 w/ free trial - Cydia Search Link
IntelliscreenX - $9.99 w/ free trial - Cydia Search Link
Text message enhancements
While multitasking in iOS 4 made switching between applications a lot easier, you still have to completely exit whatever you're doing to reply to a text message. Apps like BiteSMS and Messages+ aim to close that gap with quick reply functionality. Instead of having to exit out of an app a quick reply keyboard pops up, you type your message, away it goes, and you're back to whatever you were doing before without interruption.
If you've purchased IntelliscreenX, you also get a license for Messages+ as well. While there are other quick messaging applications available in Cydia, BiteSMS and Messages+ are the best of the best. BiteSMS allows you to purchase credits as well if you don't want to pay text messaging fees. It can add up to be a lot cheaper than text messaging plans.
BiteSMS - Free or $9.99 (ad free) - Cydia Search Link
Messages+ - $7.99 (free w/ IntelliscreenX purchase) - Cydia Search Link
Theming your iPhone
If you want to customize the look and feel of your iPhone, there are thousands of free and paid themes in Cydia. You can also choose from a few different utilities to theme. Some themes may require Winterboard while others will require Dreamboard. There are also applications like Theme It available in Cydia that aim to bring the best of the best themes straight to your iPhone all in one place.
If you don't necessarily want an all in one theme but still want to customize to your liking, you can check out Springtomize 2. Springtomize 2 allows you to customize individual aspects of your iPhone's overall appearance. There are tons of add-ons and built-in options to choose from. If you tend to be more picky, Springtomize 2 is probably a better bet as it offers far more control.
Winterboard - Free - Cydia Search Link
Dreamboard - Free - Cydia Search Link
Springtomize 2 (iOS 5+) - $2.99 - Cydia Search Link
Extras
If you're looking for tweaks that just make your iPhone that much cooler when jailbroken, here's some extra tweaks we've found that are just cool in general.
Adds contact pictures to your address book next to each contact.
$0.99 - Cydia Search Link
Blurs the background of notification center. Nothing to configure and doesn't add any additional icons.
Free - Cydia Search Link
Change the default size of icons in your dock and on your homescreen. I find this particularly useful if you have a background you'd like to see without huge icons being in your way.
$1.49 - Cydia Search Link
Add cool transitions when tabbing through pages on your springboard. Make your icons roll, fall away, and more.
$2.99 - Cydia Search Link
If you've got any cool tweaks or utilities you think beginner's would benefit from be sure to let us know! This is just the beginning of what you can do with a jailbroken iPhone.
Additional resources:
Get the best of iMore in in your inbox, every day!
iMore senior editor from 2011 to 2015.
which is that sbsertings theme???

the theme is iOS 5 SBSettings and is $0.99 fromZodTTD & MacCiti public repo. I saw it too and loved it....

Some of my favs:
Quick Lock-Lock phone with an icon
Remove BG-Removes background apps with a gesture like double tapping the time status bar at the top
Five Icon Dock/Switcher/Springboard-adds a fifth row of icons
Folder closer-closes folder after you launch app
WiFi icon-press and hold to turn on/off wifi

iBlacklist - must have to block annoying people from calling me

Be careful with iblacklist. It was the cuase of crashing my jailbreak iphone. I removed it and everything is awesome.

An update was released for iBlacklist to remedy the issue with the latest A5 jailbreak.

Allyson,
Is Lockinfo compatible with IOS 5 or is it still in a beta stage?
Most of the places I read about Lockinfo says that it is in a beta stage.

Oscar, lockinfo is compatible with IOS 5. I'm using it now and it is awesome. I can call anybody on my favorite list in lock screen. It's awesome.

Awesome, thank you. I have a license alteady, I was just making sure before I installed.
Not sure if I am liking Intelliscreens X.

IntelliscreenX is the one reason I jailbroke my 4S In my opinion it is the best jailbreak app bar none.

Wow they're way too expensive. Good thing I'm staying stock, the prices are exaggerated

You would say otherwise if you were a developer and spend several hours coding and writing up these tweaks. I in the other hand dont mind paying for them because some do offer you a free trial before you purchase the app. Also, I am glad to support the developers.

The way I see it, all jb devs who profit on their apps have a responsibility to get a jb out in a matter of days, not months. I wouldn't pay for another one if I have to wait over 3 months after an OS update to actually use it.
So..not interested in anymore paid jb apps beyond what i've purchased in past. At this stage, jailbreaking is just something to do temporary til the next update/new ios device. Not rely on.
Maybe i'll get back on board if the jailbreak devs get their crap together.

I hear what you are saying and would agree to a certain point.
The fact is that a jailbreak will eventually not be possible. I dont necessarily upgrade my iPhones firmware everytime. I weigh in the pros and cons but lately even apple has been lacking new features in their upgrades. The funny thing is that at times new features that apple introduces in their firmware upgrade, ive had in place for several months through a jailbreak tweak.
Either way, to each their own. The main jailbreak community if I am not mistaken consist of no more than 10 people. Yes, there may be delays butthe fact is that they also have lives and other priorities in life.

You do realize how much money flows through cydia right? They got more than enough to give to these guys (along with our donations) to get some organization going. What was it that got them through the sandbox this time? Oh yeah, some cooperation between jb groups.
Like i said, they can do better...in particular, Saurik. From http://www.washingtonpost.com/business/economy/once-the-hobby-of-tech-ge...
The primary jailbreak apps store, Cydia — named after the insect that bores into apple trees — now earns about $10 million in annual revenue and counts about 4.5 million active weekly users hunting for apps. Its dominance in the jailbreak world has grown so much that last year, when a rival store began eating into its market share, Cydia simply merged with the competitor, unleashing howls about a monopoly.
Some developers, meanwhile, are raking in tens of thousands of dollars in sales off their apps, technically called "packages," "themes" or "tweaks" in jailbreak parlance.
If the ones who work finding a jailbreak do it for free, then something is wrong with them.

There's always a personal choice as to whether you stay jailbroken, or opt out momentarily for the software update--your logic is a little off in faulting the devs. If you want to be jailbroken, stay jailbroken. It's not their fault that you upgraded before the release of their JB.
I'd be grateful that there are devs out there working to open up iOS and innovate the way that we use our devices--and make their work publicly available to utilize.
If you're not in the dev field, then you have no right to criticize. Others of us appreciate the work that the dev teams do, and will support that work for as long as we patron it and believe in an open OS.
Go #TrollSomeplaceElse

I'm a customer which gives me a right to complain. I already made my decision not to jailbreak anymore if it takes more than a few weeks for a jailbreak to be made available. If you want to be a tool and make excuses for them, go for it. It's their income on the line, not mine.

lol, the moment you jailbreak my app stops working.

FullScreen for Safari is one of my Favs too

I LOVE my "SiriToggles" and "VoiceUtils" tweak!
It allows me to do what I did in SBSettings using Siri.
It also allows we to open applications through Siri, instead of searching through a folder, or using the quick app switcher.

"Speedintensifier" is now high on my list as well. Gives you the illusion of overclocking the device; everything is fast and smooth (when using with "Barrel." Definitely worth checking out =)
Oh, and no battery drain at all...
http://p1neapple.myrepospace.com

Nice, i had not heard of this one.
Siri, Launch Cydia!

Great article, Excellent Jailbreak package!!

I paid $10 for myvideotones , but they stop updating the software !! Is not that i updated the software on my phone !! I got the newer phone instead and now there is no support for the app !!! WTF !!!
Thats why i did not give any donations for the free apps on Cydia yet !! Because they will take the money , go on a long vacation and dont care about nobody else !! On the other hand ... I did and I wil continue to support and donate the the Dev's that build the jailbreak software and unlock .. Yes they need our support !!!

the more i've thought about i and waited and seen some of the issues the more i realize i'm pretty satisfied with the iphone 4s as is. Maybe some other time but i think i'm gonna wait longer. But it's interesting to see what you can do.

Protube, PKGBackup, AndroidLock XT, Infinidock, MyWi, iFile, Aopplock2, unrestrictor and dock to name some others worth looking at..

Can someone explain this to me. When you follow these links you can't pinch or zoom to expand the text. This is the problem I had with cydia on my 3GS that discouraged me from keeping jailbreak. The print is unreadable on many pages. How do you make it bigger?

Activator|Five Icon Switcher|Five-Column Springboard|Folder Enhancer|Gridlock|Icon Renamer|Infinidock|MobileVolumeSound|MultiiconMover|SBsettings|SpringFlash|SwitcherCleaner|Update Hider for iOS 5|Zephyr

SwitcherCleaner|Update Hider for iOS 5|Zephyr

cydia won't let me download my license on my intelliscreenx!!! my brother upgrade my iPod and i had to re jailbreak it.. Is anybody willing or nice enough to use theirs... :(
right hand to god this isn't a scam :(

Tremendous blog, you should preserve the terrific work here!

Very great post. I simply stumbled upon your weblog and wished to mention that I've really loved browsing your blog posts. After all I will be subscribing to your rss feed and I'm hoping you write again very soon!

Hello there, You have done an excellent job. I will definitely digg it and individually recommend to my friends. I'm sure they will be benefited from this website.

GPSphone = gameboy advanced emulator. This lets you play gameboy games on your idevice. It's free with the xsellize repo
Thank you for signing up to iMore. You will receive a verification email shortly.
There was a problem. Please refresh the page and try again.