AirPods 3 vs. Belkin Soundform Freedom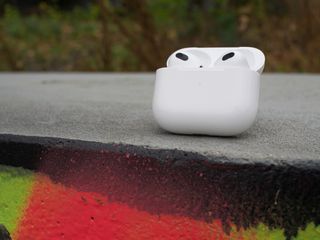 (Image credit: Luke Filipowicz / iMore)
Smart tech

Apple's third-generation AirPods now offers all of the innovative features that come with the H1 chip, such as adaptive EQ, spatial head tracking, and audio sharing. Although these do not provide active noise cancellation, they have a very comfortable open fit that is impossible to achieve with ear tips. With AirPods 3, you can also enjoy convenient force touch controls and MagSafe charging.
For
H1 chip with Apple's latest audio technology
Excellent sound quality
MagSafe wireless charging
Force touch controls
Against
Fit is less secure
Shorter battery life
Expensive price
Best voice optimization

With ear tips for a secure fit and environmental noise cancellation (ENC) for optimized voice and video calls, the Belkin Soundform Freedom earbuds will prove invaluable for virtual meetings. They also work well with iOS, using FindMy integration to prevent loss. The best thing about these earbuds, however, is their attractive low price.
For
FindMy integration
Great voice isolation for both calls and music
Deep, thumpy bass
Low price
Against
Touch controls are not intuitive
Does not support many features offered by Apple Music
Belkin's latest answer to true wireless earbuds is Belkin Soundform Freedom, a set of Bluetooth earphones that look a bit like AirPods Pro but come at a much more attractive price point. Although they appear similar to AirPods Pro and have a price even lower than the AirPods 3, Soundform Freedom earbuds offer a very different set of features that either the AirPods or their Pro counterpart from Apple.
Overall, the AirPods 3 do have more cool features for iOS users, but the Belkin set also has its advantages. You can get an idea of how this pans out by looking at the specs:
AirPods 3 vs. Belkin Soundform Freedom: Key differences
Soundform Freedom and AirPods 3 have very little in common, as you can see in the chart below. Everything from chipset and battery life to controls varies widely between the two. Even the charging capabilities and color choices are different for each.
Swipe to scroll horizontally
| Header Cell - Column 0 | AirPods Pro | Belkin Soundform Freedom |
| --- | --- | --- |
| Type | Wireless Bluetooth Earbuds | Wireless Bluetooth Earbuds |
| Chip | H1 headphone chip | Qualcomm QCC3046 SoC |
| Battery life | 6 hours | 8 hours |
| Charging | MagSafe wireless charging | Qi wireless charging |
| Active noise cancelation | No | No |
| Ambient noise mode | No | No |
| Live Listen | Yes | No |
| Spatial Audio | Yes | Yes |
| Controls | Force touch sensor | Touch |
| Inputs | Lightning | USB-C |
| Colors | White | White, Black |
| Case | MagSafe wireless charging case | Qi wireless charging case |
| Microphones | Dual beamforming microphones | Dual microphones |
| Voice assistant | "Hey Siri" hands-free voice assistant | Touch-activated voice assistant |
One major thing that these earbuds do have in common is a lack of active noise cancellation. Neither of these will filter out distracting ambient noise while you're listening to music or streaming videos. However, the Belkin has a unique ENC feature that isolates your voice during phone calls, so we'll go into all of that below.
AirPods 3 vs. Belkin Soundform Freedom: Similar form factors
Visually, the AirPods 3 and the Belkin Soundform Freedom look pretty similar at first glance. The Belkin earbuds share the same general form factor with a long stem. It's not clear exactly what the stem is for since the Soundform Freedom controls are incorporated onto the back of the earbud rather than the stem. Perhaps it's just to add the convenience of a "handle" for inserting or taking out the earbud, but the stem here seems a bit superfluous. The stem on the AirPods 3 is used for the force touch controls, an intuitive and convenient addition to the design.
One of the bigger design differences here is the open-ear design of the AirPods versus the ear tips on the Soundform Freedom earbuds. It's hard to say which one works better; it really depends on the user. Some people prefer the less-invasive comfort of the AirPods design, while others need the more secure fit of the ear tips on the Belkin buds. In general, those who use earbuds mostly for exercise or sports appreciate the more secure design of ear tips, while those who wear earbuds for hours a day at the office or in the home prefer a more relaxed, comfortable fit. When it comes to design, fit, and color options, these aspects depend on your own personal preferences.
AirPods 3 vs. Belkin Soundform Freedom: Sound quality versus voice isolation
For sound quality, the AirPods 3 are going to give you the best sound experience, especially with iOS. For one thing, they offer more authentic sound reproduction in general with excellent clarity. Add on top of that the benefits that comes with the H1 chip, such as Adaptive EQ and spatial audio with dynamic head tracking, and you have an immersive listening experience that is simply unmatched by Belkin. Adaptive EQ is a technology that uses an inward-facing microphone to listen to the music as you are receiving it; then, it adapts the sound according to your ear shape and size to give you the most authentic sound possible. How cool is that?
The Belkin Soundform Freedom earbuds may not support adaptive EQ, but they can play spatial audio on Apple Music. These earphones also offer a unique feature called environmental noise cancellation (ENC) that isolates your voice from surrounding noise during voice and video calls. This makes the Belkin earbuds an excellent choice for anyone who attends a lot of virtual meetings, especially if you have to make calls from crowded places like airports or coffee shops.
Another advantage of the Soundform Freedom is the long battery life. They offer up to eight hours of continuous playback instead of six hours for the AirPods 3. Since the wireless charging case can give them an extra 28 hours, you can play the Belkin earbuds for up to 36 hours before charging them. That's six more hours than you get with the AirPods 3 MagSafe charging case. The main advantage of the AirPods charging case is that it is MagSafe-compatible for optimal wireless charging at the fastest speeds.
AirPods 3 vs. Belkin Soundform Freedom: Are AirPods 3 worth the high price?
It's pretty clear which earbuds offer a lower price point. The Belkin Soundform Freedom set goes for about $120, although you can commonly find it on sale for as low as $100. The AirPods 3 are considerably more expensive at $179, but you do get quite a few bells and whistles for the extra investment. The AirPods are worth paying for if you have the budget, but the Belkin earbuds do offer a good value for the price.
AirPods 3 vs. Belkin Soundform Freedom: Which should you buy?
Deciding between the AirPods 3 and the Belkin Soundform Freedom will likely come down to your budget and listening needs. If you're an audiophile that needs the best possible sound quality, then the AirPods 3 are the way to go. Because of the H1 chip, Apple's 3rd-generation AirPods use adaptive EQ and dynamic head tracking to create a unique and immersive sound that you'll be able to share with friends through audio sharing.
Belkin does not provide these extra benefits, but the Soundform Freedom earbuds offer the best voice isolation for phone calls and video conferences. If that's what you're planning to use your earbuds for, then you can't beat the Belkin earphones. These are also the more affordable choice, but the AirPods 3 are worth the extra expense if you ask me.
Bells and whistles
Enjoy all of Apple's latest sound tech in the 3rd generation of AirPods. These earbuds are newly designed with a contoured fit for the ultimate comfort and the Apple H1 chip for an immersive sound experience. They are more expensive, but worth the price if you have the budget.
Value for price
Belkin's Soundform Freedom earbuds are a great choice for virtual employees and students with a surprisingly low price tag and unique voice-isolating technology. These earbuds provide decent sound and thumping bass, but they do not support adaptive EQ or dynamic head tracking.
Master your iPhone in minutes
iMore offers spot-on advice and guidance from our team of experts, with decades of Apple device experience to lean on. Learn more with iMore!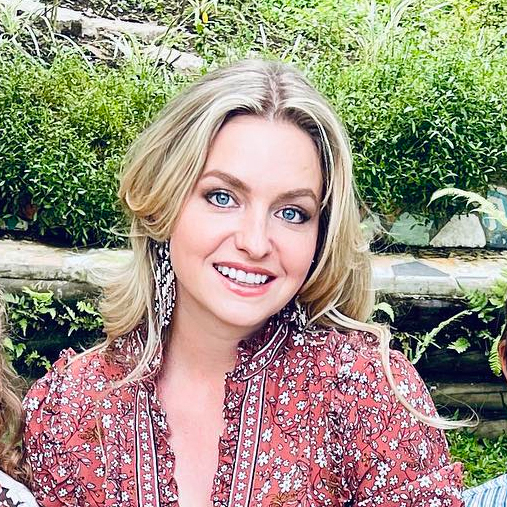 Jaclyn Kilani is a content writer at iMore. She's a longtime Apple addict with a flair for creating (written works, design, photos; you name it!) on her devices. Jaclyn has also worked in the marketing sector for over 16 years, dabbling in a bit of everything from writing to graphic design and digital marketing. In her heart of hearts, however, she is a born writer and an avid reader who adores everything about the written word. Someday she may even churn out a book or two.

Throughout her career, Jaclyn has also developed something of an addiction to all things Apple. Her professional and personal life is enhanced by an ever-growing collection of iPhones, iPads, MacBooks, Apple Watches, and even AirTags. Luckily, this expensive habit is of great use to her work at iMore, where she writes with authority on Apple products and the accessories that go with them.