Can you get the AirPods Pro 2 experience for under $150?
The AirPods Pro 2 are the top of the in-ear tree - or are they?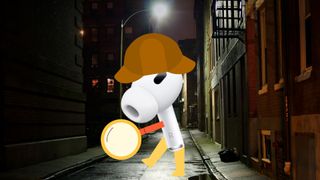 (Image credit: Tammy Rogers/ iMore)
These little guys are the Baseus S1-Pro. They come equipped with noise canceling, wireless charging, and super simple Bluetooth pairing. When you look at them, they look like strange facsimiles for the AirPods Pro 2, albeit with bigger bodies and cheaper materials.
I also have absolutely no qualms in telling you that they're rubbish.
They don't fit very well in your ear, even if you use one of the smallest in-ear silicon buds. They're shaped just wrong enough to be supremely uncomfortable when worn, and the seal within your ear is woeful. Together, these facts ensure that Baseus S1-Pro sound dreadful, with an overreliance on the mid-range frequencies. Even the noise canceling barely works, with the seal contributing to the horrendous introduction of white noise to try and make the outside world completely inaudible. These are not good headphones.
They're also only $40. That's pretty cheap, even for small, in-ear wireless headphones. For a product that tries to be the AirPods Pro 2, however, they don't even come close. I don't think they're worth anywhere close to the dollars you'll pay for them. But it all made me ask myself a question: Can you get the same experience as the AirPods Pro 2, and pay less to get it? So I set out on a mission to find out.
The big question
Before we begin, I want to lay out some ground rules. I made sure that there was a price wall so that I didn't end up getting something that was only $10 less and say 'yup, these are like AirPods and they're cheaper. Job done, question answered.' I wanted something that would be significantly cheaper yet still had the same features as Apple's offering. The AirPods Pro 2 are $250, so I went with $150. Still a reasonable price, but one much cheaper than the AirPods even with one of the best AirPods deals and sales.
Next, what features are part of the AirPods Pro experience? The first is noise-canceling. The AirPods 2 do an excellent job at this, blocking out pretty much all the noise around you for the ultimate quiet experience. This is number one. Number two is the sound quality. AirPods Pro 2 sound excellent with a very neutral sound signature; they're very pleasing to the ear without being fatiguing, so my alternative will have to also sound good.
The third and final thing is shape and size. The AirPods Pro 2 are designed to fit almost everyone, and they do a pretty good job of it, so the options I choose are going to have to do the same. The shape and size of the charging case too will be important: The AirPods Pro 2 carry case is perfectly sized to slip into a trouser pocket without digging into the leg, and my alternatives will have to do the same.
So with my criteria in hand, I landed on my first alternative - one with Apple DNA.
Beats Studio Buds
The Beats Studio Buds have been around the block for a little while. They're made by Apple too, coming after the big fruit from Cupertino bought Beats. They might not be a direct competitor to the AirPods Pro 2, but they share a feature set: There's noise canceling on board, and they're positively tiny.
So let's compare them to the AirPods Pro 2. Size-wise, the AirPods Pro 2 are a little bigger than the beats Studio buds, and they both fit pretty well. There's a better seal on the Beats Studio buds, given that they penetrate the ear canal more, but if anything the AirPods Pro 2's more gentle approach makes them the more comfortable option.
That seal should make the noise-canceling on the beats Studio buds more impressive, but it actually doesn't. I'd hesitate to call the Beats Studio bud's noise canceling bad, but it's not good either. It blocks out some of the more subtle frequencies, so heating systems and air conditioning units are rendered silent, but it struggles with the likes of bus engines and people talking on public transport. For most people, it's going to be fine. When played with music, the noise-canceling makes getting about a more insular, solo affair, as it should.
But that's not the AirPods experience. The AirPods Pro 2 can be used as earplugs on their own, even without music playing. The noise canceling is truly mind-boggling, and makes for almost magical moments where the hustle and bustle of a city is reduced to nothing as the AirPods activate their noise canceling. The Beats don't touch this.
They do get close with sound quality, however. Much like the AirPods, Beats Studio Buds focus on being as neutral as possible. And they pretty much nail it, albeit with a little wobble in the upper mids and lower highs. Bass, as you might expect from something with Beats on the package, is present, correct, and smooth while not being overwhelming. They don't quite have the same analytical clarity that the AirPods Pro feature, but they are a pleasing little bud to jam into your earhole.
The best part is the charging case. It's like a little pebble, and I found it actually fits into my pocket even better than the AirPods Pro 2. Because the buds are so small, the case is super thin and features wonderful curves. It's not quite as premium as the AirPods case perhaps, but it still feels good to use. It does lack the wireless charging of the AirPods Pro case, however.
Do you get the AirPods experience from the Beats Studio buds? Kinda. You get pretty much the same feature set, albeit lacking wireless charging, and all of those features are slightly 'not as good' as the AirPods. You almost get the experience - and you almost get it for pretty much bang on the money. The Beats Studio buds retail for $150, although frequently plummet down to $99. They might not be the exact experience, but for the price, they are pretty spectacular.
Sony Linkbuds S
Before you say 'but those are above the price limit', I'm going to stop you and reply 'Yes, but I'll use them as an example and show you how hard it is to find something like the AirPods for a lower price'. They may be from one of my favorite audio brands, but I wasn't impressed with the performance of the Sony LinkBuds S.
The fit is okay, although even on the smallest buds I found them pushing themselves out of my ears at every opportunity they could. Not uncomfortable, but having to push them back in constantly really started to drag over my time using them, and made me wonder if they were worth putting back into my ear.
Then there's the noise canceling. Again, the AirPods Pro 2 are almost magical in their ability to shut out the outside world; these are a little more spotty. When noise cancelling worked on the LinkBuds S, it was … fine. They block slightly more noise perhaps than the Beats Studio buds, but not enough to make you go 'wow!' with widened eyes. But a good seal in the ear is required to make noise canceling work properly, and with their incredible ability to push themselves out of your ear, it's very rare that there was any seal for the noise canceling to work with. When they do this, the noise-canceling makes everything sound thin and far too crisp.
That's a problem when the sound profile already relies too heavily on the higher frequencies. I don't like the way these headphones sound already (and you can read more about that in my Sony Linkbuds S review), but where the AirPods Pro 2s are neutral and analytical, these are thin and soulless. They're numb, and not in a reference kind of way, but in a cynical manner.
The case too is inferior. It's annoyingly shaped -- far too wide and slightly too tall. Popping it into a rucksack is no problem at all, but if you wear jeans that are even remotely tight, you'll soon find it uncomfortable as it digs into your legs.
The Sony LinkBuds S aren't a 'bad' set of headphones, but they definitely don't give you the AirPods Pro 2 experience - even for their slightly higher price of $180.
Lypertek Pureplay Z5
If you're anything like me, you've never heard of Lypertek. I was introduced to the brand by my editor, who claimed they were some of the best-sounding earbuds he'd ever heard. Wanting of course to prove him wrong and cement my place as the new queen of iMore, I had to give them a try.
And, er, you know what? He's not wrong. I've already tried out the Lypertek Z7, a pair of audiophile wireless in-ears, and I really liked them. No ANC, however, so no good against the AirPods. That brings us to the little Lypertek Z5, which for their price sound excellent. They're a little more colored than the AirPods Pro, the Beats, or the Sonys, but that just makes them a little more fun. You can change the profile with the app as well, so you can really dial in their sound profile. They aren't perfect, and they don't quite have the detail of the AirPods Pro, but they still better than you might expect.
Helping this sound quality is the seal that these little earbuds achieve with the mad selection of buds that come packed in the box. My favorites are the memory foam tips; you press them down so they can squeeze in, and then they expand so that they fit perfectly into your ear canals. Usually, this is something you'd have to pay extra for, but here they come included. The range makes it much easier to find the perfect fit for you, and even with the silicon options I was able to find a good fit. They do go a little further into the ear than the AirPods Pro, but this only helps the bass become more pronounced in a more pleasing manner.
That seal helps with the noise-canceling, which is super impressive. Again, not as good as the AirPods Pro, but it's better than both the Sonys and the Beats. It blocks out the noise of my mechanical keyboard with ease while I'm at my desk, and the sounds of the outside world melt away if you wear them while you're out and about. It's not infallible - loud trains at the station are still going to make it through, and city streets are still audible, but public transport becomes a whole lot more tolerable with these little 'phones plugged in.
I think the only disappointing thing about the Lypertek Z5 is the carrying case, which while perfectly serviceable is too oddly shaped to fit nicely in my pocket. It's a square affair that opens upwards. It's slightly thicker than you might want, and slipping it into my pocket did leave my leg embossed with the Lypertek logo for the next couple of days. It's not a bad case, but I wish it was a little more like the AirPods Pro.
All in all, I'd say that this is the only experience that got close to that from the AirPods Pro 2. In fact, I'd go so far as to say that if you've got a pair of AirPods Pro these are worth picking up as a pair of spares. They cost less than even the Beats at $89 from Amazon. Even then, they provide more a different experience rather than one that's better or worse. Which I guess, in a roundabout way, answers the question I set out to answer.
Can you get the AirPods experience for under $150?
Can you get an experience that echoes the AirPods Pro? Almost. The beats Studio Buds are an excellent buy, particularly if you're looking for something like the AirPods Pro 2 but cheaper. If you grab them on sale you're getting something that's worth a lot more than 40% of the price of the AirPods Pro. If you want AirPods Pro, however, you will be disappointed. This is a diluted version of the experience - one which I've come to learn you can only really get with the AirPods Pro themselves.
I think what I really discovered here is that there's more to true wireless earbuds than the AirPods Pro 2. If you spread your wings and get something like the Lyperteck Z5 you'll not get the same kind of experience as you would with the AirPods, but you'll get something different. You'll get a more dynamic audio experience, along with a comfortable fit.
If you want AirPods Pro 2, and want to save some money, you're best bet is to get an older pair of AirPods Pro. Get something second-hand, or opt for the previous generation. I'd suggest you have a look around, however - you may discover something like the Lypertek Z5.
Master your iPhone in minutes
iMore offers spot-on advice and guidance from our team of experts, with decades of Apple device experience to lean on. Learn more with iMore!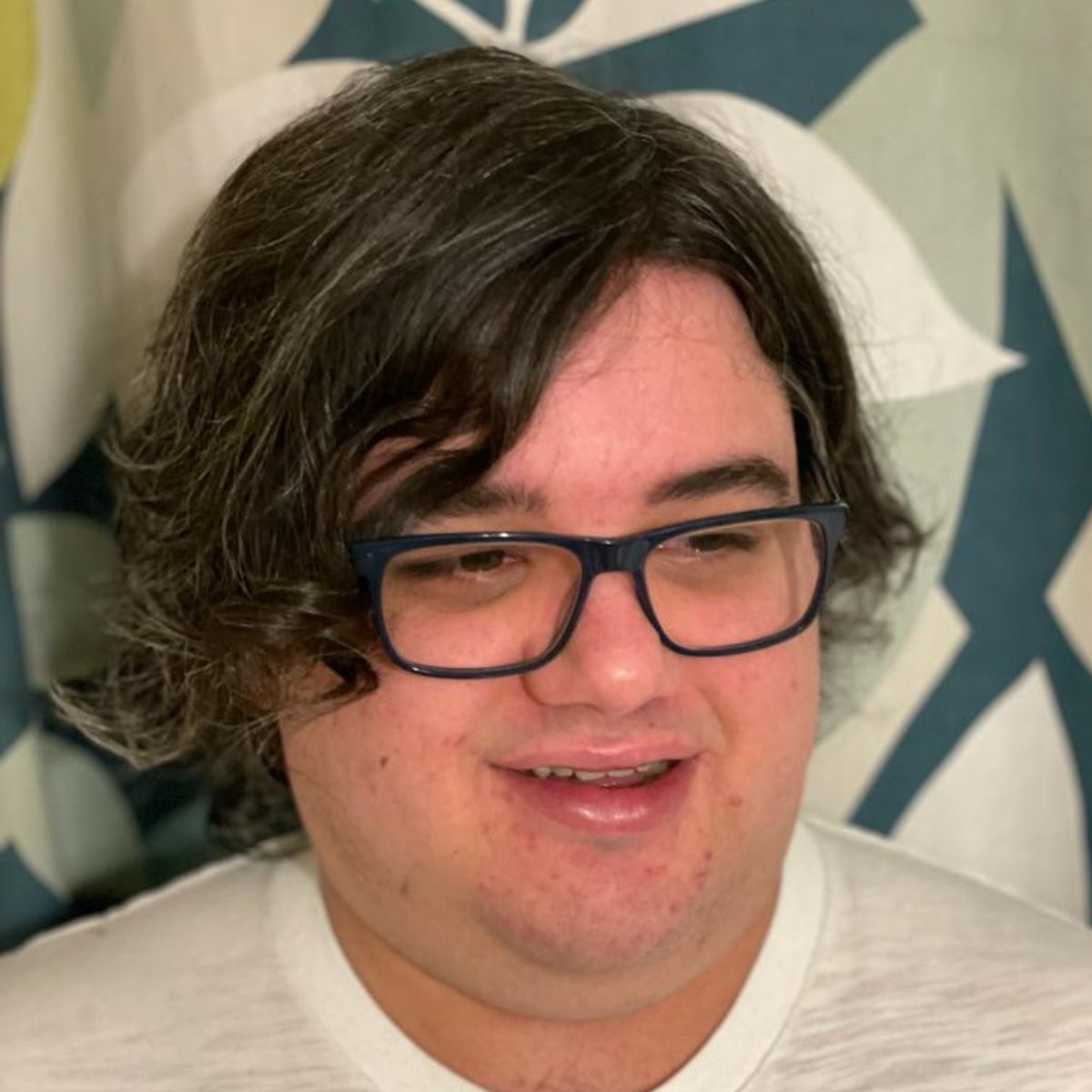 As iMore's Senior Staff writer, Tammy uses her background in audio and Masters in screenwriting to pen engaging product reviews and informative buying guides. The resident audiophile (or audio weirdo), she's got an eye for detail and a love of top-quality sound. Apple is her bread and butter, with attention on HomeKit and Apple iPhone and Mac hardware. You won't find her far away from a keyboard even outside of working at iMore – in her spare time, she spends her free time writing feature-length and TV screenplays. Also known to enjoy driving digital cars around virtual circuits, to varying degrees of success. Just don't ask her about AirPods Max - you probably won't like her answer.