iPhone and iPad chip designer, Jim Keller, leaves Apple to return to AMD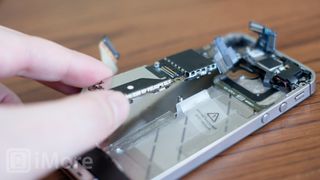 Jim Keller, up until now the head of chip design operations at Apple, is leaving to return to one of his past employers, AMD. At Apple, Keller was primarily responsible for the A4 and A5 system-on-a-chip lines that are used in iOS devices, including the iPhone and iPad. So yeah, important. Keller will join AMD as corporate vice president and chief architect of AMD's microprocessor cores. Arik Hesseldahl reports for AllThingsD:
Apple picked up Keller back in 2008 when they paid $278 million to acquire Keller's employer, PA Semi. Interestingly enough, Keller's boss at AMD will be Mark Papermaster who also left Apple about 2 years ago. Keller's previous position was senior vice president of iPhone engineering. Back in 2010 Apple also lost another one of their key chip executives, Dan Dobberpuhl, to a chip startup Agnilux who was later acquired by Google. Dobberpuhl was originally a co-founder of PA Semi, and and came to Apple through that acquisition along with Keller.
Keller's main position will involve taking some of the technology we see in mobile processors and bringing it back to the PC arena.
Apple will no doubt get someone talented and passionate to take over system-on-a-chip design. But this also marks yet another fairly prominent departure in the last few months, including senior vice presidents Bertran Serlet and Ron Johnson. Others who joined Apple through acquisition, like Andy Miller of Quatrro Wireless (iAd) and Dag Kittlaus of Siri have left as well. Some have retired, some have changed companies.
It's possible we're just hearing more about these lately, and certainly major executives like Tony Fadell, Jon Rubenstein, and Avie Tevanian left years ago. Is this just the normal comings and goings of any large company, or with new CEO Tim Cook on board, could we also be seeing a changing of the guard?
Source: AllThingsD
iMore senior editor from 2011 to 2015.
Damn that's got to hurt they seem to be bleeding a lot of talent out as of lately. :-(

Man, I'm thinking why do they keep letting these people go.

Re: "Apple picked up Keller back in 2008 when they paid $278 million to acquire Keller's employer, PA Semi." And Apple will get him back again when they snap up AMD! (Maybe.)

This is the end of days for Apple. I think some bailed before Jobs death because they knew he was dying and feared what an Apple without Jobs would be like. Others bailed after because they knew deep down that the mojo was gone. When the iPhone 4G appears later this year as another iPhone 4 rehash, don't be too shocked if others bail. Unless Cook has something else going besides a retina display, it may be over for Apple.

I wouldn't say it's the "end of days" but there is something going on internally that we will never know. People don't leave high paying positions at a company that is making billions every year over something small.
Thank you for signing up to iMore. You will receive a verification email shortly.
There was a problem. Please refresh the page and try again.