Apple addresses Siri privacy and grading questions with new FAQ page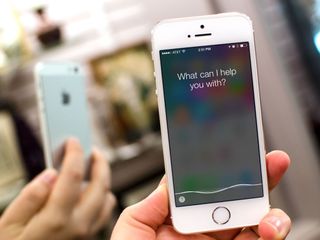 What you need to know
Apple published a new FAQ page addressing Siri recording concerns.
The page follows Apple's apology for the Siri controversy.
Among the topics the FAQs address are grading, transcripts, minimizing data and more.
Following the release of its apology for the Siri recording controversy, Apple published a new FAQ site (opens in new tab) that answers some of the most common questions regarding its Siri recording policy.
Titled "Siri Privacy and Grading," it is aimed at calming customers' concerns over their audio Siri recordings. Apple says it listened to feedback and suspended the program, for now. It will return in the fall with new changes, but that still leaves a lot of questions. You'll find answers with this page.
The first questions answers the lingering concern about grading:
Here's another question that is answered.
Apple continues to answers multiple questions about privacy policies among intelligent assistants, whether Siri is always listening, minimizing data, Siri access to personal information, and more.
If you have a question regarding Siri recordings and how they are graded, you'll find an answer in this new support page (opens in new tab).
Get the best of iMore in in your inbox, every day!
At the end of the day Apple is still transcribing all of the Siri recordings or requests from everyone. Even if you opt-out. Your actual voice is lost, but what you actually said is being used to still help improve Siri. So what good is the actual option for customers to opt-out?

A computer is transcribing your voice, not Apple. If you opt-out, you're opting out of them storing recordings temporarily for humans to listen to in order to improve the service
Thank you for signing up to iMore. You will receive a verification email shortly.
There was a problem. Please refresh the page and try again.