Apple and Beats announce Solo3 Wireless, Powerbeats 3, and BeatsX headphones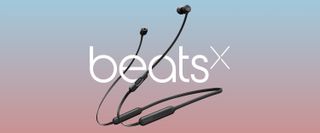 Alongside it's new wireless AirPods, Apple announced new sets of wireless Beats headphones. All three are powered by Apple's new W1 chip.
Beats will offer the new on-ear Solo3 Wireless headphones, as well as their new Powerbeats in-ear headphones, the Powerbeats3. Additionally, Beats is introducing the BeatsX, framed as a new, affordable wireless option aimed at runners.
Be sure to stay tuned to iMore for the latest from Apple's event!
Get the best of iMore in in your inbox, every day!
Joseph Keller is the former Editor in Chief of iMore. An Apple user for almost 20 years, he spends his time learning the ins and outs of iOS and macOS, always finding ways of getting the most out of his iPhone, iPad, Apple Watch, and Mac.
Nice. I assume these will ONLY work with the new wireless chip and won't also have traditional BT onboard... assuming I assumed correctly, I see some (less informed) folks buying the new headphones and then NOT having them connect to their (non-7) iphones. If this DOES happen, I see it as a fault of the salespeople

The Apple Store App shows device compatibility. It shows that my iPhone 6 plus and iPhone 6s running iOS 10 beta as compatible. It specifically shows a green color message "Compatible with your devices" and lists my compatible devices when I click it. So you can stop your assumption right away. I can confirm that you can confirm that your assumption is wrong.

The W1 is apples own wireless chip (read bluetooth) and it's in the headphones, not the phone. They automatically sync your AirPod connection via iCloud to your other devices including Mac and iPad (so you won't have to set them up with each), seeing how there are no new Macs or iPads it seems safe to say you don't need an iPhone 7.

Phil said the new wireless chip is in the earphones. He didn't say anything about it being in the iPhone 7 or working with the iPhone 7 only. Assume away, you're assuming wrongly IMHO.

I think the beats x headphones are better than the airpods. Check out the website on beats with the video: http://www.beatsbydre.com/earphones/browse-earphones/wireless-earphones/...

"affordable" being a relative term, or course.

I wonder if they've fixed some of the design problems in the powerbeats3 over the powerbeats previous wireless versions. I loved the fit of those for my gym routines, but I've been through 5 pairs now through warranty for the same issue, the control buttons casing separating into two pieces and revealing exposed wiring in the process. They're just glued together, which has seemed pretty shoddy for a midrange priced pair of headphones. They'd be my favorite headphones were it not for that continued design flaw, really hoping this was addressed in the new version.

WEll, I gladly accept that my assumptions where wrong. I guess "Assume" was the wrong word and I should have said "does anybody know if". Thanks to all who corrected me on this!

The new descriptions on the Apple Store for the Airpods say it uses W1 tech, but the Beats just say "Class 1 Bluetooth technology". No mention of W1. Do we know for sure that the Beats will use W1 also? I wold like to get the Beats with the loop to work out - no way am I buying Airpods as they will never stay in my ears.

I had probs with that design for my ear (EarPods/AirPods), but I can't say the same for my Bragi Dash.
I jog/sprint regularly and haven't had any probs with them remaining in ear...
It's great once you pick the right sleeve (it comes with 4 diff. sizes), & do the really simple comply tip mod.
They've a much cheaper model coming in ~Nov. called "The Headphone", I suspect it'll also be a good fit.
Might be something for you to look at.... I can't recommend the Dash for most users, they still have quite serious BT connectivity probs.
I don't think any fw/sw update can improve it sufficiently, like Bragi keep claiming.
There's been several modest improvements but it'll never be enough -as it's clearly a HW/RF design issue.
Aside from that they're very solid, but that 1 issue happens to be a show-stopper for many.
Hopefully The Headphones won't be as bad in that department...
Thank you for signing up to iMore. You will receive a verification email shortly.
There was a problem. Please refresh the page and try again.