Apple Card applications now open with an invite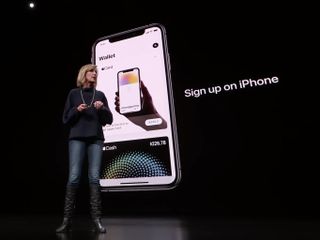 (Image credit: Apple)
What you need to know
You can now apply for Apple Card—but you need an invite.
You can apply straight from your iPhone using the Wallet app.
You must be a US citizen or a lawful resident at least 18 years of age or later to apply.
Apple on Monday began rolling out Apple Card, although right now it's available on a very limited basis. The Apple Card's arrival comes just days after the user agreement was posted online.
If you go to wallet.apple.com (opens in new tab), there's a new landing page that explains how to apply; the process is quick and painless, but you'll need an invite to the Apple Card Preview to apply.
If you don't receive an invitation right now, know that a full rollout is planned for later this month. You'll need to have iOS 12.4 or later installed on your iPhone to use it.
There are a few things you need to know before applying, according to Apple:
You are a US citizen or lawful resident at least 18 years of age or older.
Make sure you're on the latest version of iOS.
Applying for Apple Card requires an iPhone that can use Apple Pay.
Apple also includes a video on the landing page demonstrating how easy it is to apply for Apple Card.
As part of the application process (noted by Techcrunch), Apple will pre-fill some of your personal information from your Apple ID. Once you add the other requested information, you'll receive the credit decision in under one minute.
Once you're approved, the card asks you whether to use it as your payment default for everything Apple. You can change this setting at any time. Once the setup process is complete, you're good to go and can start making purchases online just as you would with Apple Pay. Your physical card will arrive in the mail in a few weeks.
If you attempt to make an online purchase at a location that doesn't support Apple Pay, you can use your new virtual card number that resides in the Wallet app. Enter the number just as you would any other. When you sign up for Apple Card, this number is automatically added to your Safari auto-fill settings. If you're ever worried about a possible compromise to your account, you can request a new virtual number with ease.
Announced earlier this year, Apple Card promises to be a "new kind of credit card" with an emphasis on "simplicity, transparency, and privacy." It offers Daily Cash, no fees, and a system that encourages users to pay less interest.
Apple CEO Tim Cook previously confirmed Apple Card would launch this month on a limited basis before rolling out more widely later this year.
Get the best of iMore in your inbox, every day!
I'm still waiting for an invite.