Apple Card doesn't have a dedicated website for online bill pay yet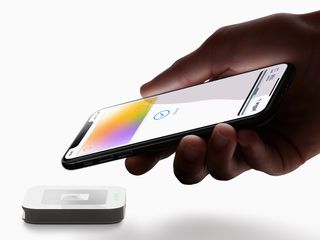 (Image credit: Apple)
What you need to know
Apple Card users who lose their iPhone have few options for paying their bill.
Apple says account can also be managed through iPad.
Your other option is to contact an Apple Card specialist and give them your info.
A major draw of the Apple Card is the fact that it's really easy to manage. Through the Wallet app, customers get a transparent breakdown of their latest transactions, account balance, and tools that encourage users to pay less in interest. Unfortunately, things become a little more complicated when Apple Card users lose their iPhone.
Because there's no online portal, paying off an account balance can be a hassle, as noted by BuzzFeed News, which spoke to an Apple customer service rep about what to do if an Apple Card user loses their iPhone.
Losing an iPhone is never an ideal situation, but the stakes are even higher for Apple Card users. All iPhone owners—regardless if they're an Apple Card user—should turn on Find My iPhone to help locate a lost iPhone. Apple also recommends setting up scheduled payments through the Wallet app.
It's unclear if Apple Card will offer an online portal for payments in the future, but perhaps we'll see something as more users are invited to participate in Apple Card's limited rollout.
Get the best of iMore in in your inbox, every day!
To me this isn't even an issue because realistically if someone loses their phone how long will they go without a replacement? Chances are very high they'd have a replacement in a matter of days. Also, since there aren't any "fees" even if I lost my phone a day before my bill was due I can just pay the bill days following the due date without fees.

My guess is the banks that are being used as payment sources will allow users to set up Apple:Goldman as a payee in the bill pay function of the banks online banking. There is nothing magical about the transaction flow with Apple Card. But losing an iPhone does suck.

On another note, I got my invite for Apple Card and proceeded to apply. I forgot to unlock my frozen Trans Union and Equifax reports. I was approved for $8500 at 13.50%. Next day saw the Trans Union alerts that blocked the inquiry. Seems like they really want huge uptake on Apple Card. Chances are I won't use it.. Cash back is is not a big draw for me as it forces you to use credit, which I don't. Apple Pay is much easier

I agree that if you lose your iPhone then a replacement is the next priority. I just want to add two alternatives that the article doesn't address. First, I have been told the Wallet app is not available on the iPad but is on the iPod Touch. Second, perhaps the card could be paid if you own a MacBook Pro with Touch ID as an alternative since Wallet is available through System Preferences on those devices.
Thank you for signing up to iMore. You will receive a verification email shortly.
There was a problem. Please refresh the page and try again.