Does Apple need to make a cheap iPhone?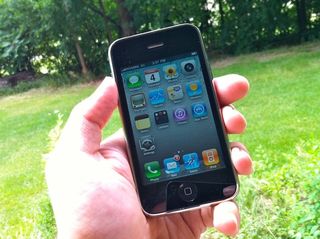 "Apple needs to make a cheap iPhone" is the new "Apple needs to make a cheap netbook" and the wisdom now is likely as sound as it was then.
Once upon a time pundits proclaimed that Apple simply had to make a netbook, or low cost, low margin laptops from competitors would destroy them in the PC marketplace. More recently, they said Apple just had to make a discounted iPad or cheap, content-subsidized (in theory) tablets from Amazon would quickly overtake them. Today, and not for the first time, the call is coming for Apple to make a cheap pay-as-you-go iPhone to compete with the bargain basement Android offerings taking financially savaged parts of Europe by storm.
But Apple doesn't do cheap.
Under Steve Jobs and now Tim Cook, they never have. They've thought differently, changed the game, and somehow they've managed to survive.
Most north Americans and some western Europeans are far more familiar with the idea of a post-paid phone, if not the term itself. Basically, it means you get the phone up front, heavily subsidized, and in exchange agree to a long term service contract (2 years in the U.S., sometimes less in Europe, 3 years in Canada). You save roughly $400 on your new iPhone, but you're paying roughly $1000 a year for service, so the carrier makes their money back and then some.
In pre-paid markets, you typically pay full price for your phone up front, then pay-as-you-go for service, without any contract or long term commitment. Because you have to pay full price for the phone, however, without any subsidies to defer the cost, cheap phones end up being attractive to far more users. And Apple doesn't have an answer to the ultra low end, uber cheap, bargain basement $100 Android phones that are increasingly dominant in pre-paid markets.
Now Apple doesn't like to leave money on the table, but they love to leave "no money" on the table. They value saying "no" far more dearly than saying "yes".
So far they've said a resounding "no" to high volume, low margin markets.
The Wall Street Journal posited today that Apple's reliance on carrier subsidies were "a crutch" and offered this statement from John Lagerling, Google's director of Android partnerships:
Returning again to the theory that past behavior is sometimes the best indicator of future behavior, however, we can look at the aforementioned netbook market for precedent.
Apple's first answer to the netbook wasn't a crappy, creaky, barely usable Mac with a tiny screen and cramped keyboard. It was the MacBook Air. It was a premium product that two generations later became 11- and 13-inch marvels that, while 5 times (or more) the cost of a netbook, to this day has competitors struggling to match its quality and value at the same price point.
Apple's second answer to the netbook was also the iPad. Still a premium product but one that started at half the price of the Air and, while not doing everything a traditional laptop did, was carefully and precisely aimed at doing several important, mainstream tasks better than most laptops could. Certainly better than netbooks could.
Turns out it was a killer strategy. They divided and conquered. The MacBook Air has become a trend-setting laptop, owning a key part of a lucrative product position. And the iPad has become virtually its own product category. Neither are typically subsidized.
Compare the success Apple has had with either of the those products to the results competitors have seen from devalued, depressed, and demoralized netbook offerings, and it's hard to imagine any of those pundits are still in a position to pund (punditize?) let alone keeping punding (punditizing?).
While it's dangerous to draw parallels between the very different PC and mobile spaces, Apple's ability to earn tremendous amounts of profit while owning only a tiny percentage of the market should show how their priorities are aligned. (And is something other companies, like RIM, need to think about carefully if they consider attempting to be successful with small amounts of market share.)
Even when it appears like Apple is selling the iPhone "cheaply", they're really not. They're selling it with massive carrier subsidies. An iPhone 3GS is "free" on AT&T because AT&T is paying Apple hundreds of dollars for it, making it up over the course of the 2-year service plans customers agree to when they get the subsidized phone. An iPhone 4S is only $299 - $499 on contract. It's $49 to $849 off contract.
That's not cheap.
If it means Apple doesn't do as well as $100 off contract Android phones in pre-paid markets, right now it looks like they're fine with that. As fine as they were in not doing well in the $300 PC netbook market.
Apple doesn't have to do well in every market, it only has to do supremely well in the most valuable markets. Sometimes the best way to win is not to play every game.
And if Apple one day decides they do need to present an answer to Greece and Portugal, to emerging markets, and to carriers who balk at subsidizing a flagship Apple device, it probably won't be with a cheap iPhone. It will be to the cheap phone market what the iPad was to the cheap netbook market.
Something thought differently. A game changer.
Source: The Wall Street Journal
Rene Ritchie is one of the most respected Apple analysts in the business, reaching a combined audience of over 40 million readers a month. His YouTube channel, Vector, has over 90 thousand subscribers and 14 million views and his podcasts, including Debug, have been downloaded over 20 million times. He also regularly co-hosts MacBreak Weekly for the TWiT network and co-hosted CES Live! and Talk Mobile. Based in Montreal, Rene is a former director of product marketing, web developer, and graphic designer. He's authored several books and appeared on numerous television and radio segments to discuss Apple and the technology industry. When not working, he likes to cook, grapple, and spend time with his friends and family.
It would have been a bettwer idea to cover "A Cheap iPad" as any potential iPhone unveiling would be in october.

Bigger issue is the cost of the data plans. They ever do a family data plan on Verizon and AT&T, they won't be able to make the phones quick enough.

I agree. As fast as they fly off the shelves NOW, wait until families no longer have to worry about an extra $30 charge per device. Let's say, a shared pool of 5-6GB on a family plan for $45-$50 monthly, up to 5 lines. Sales through the roof.

You pay for what you get.... go ahead and buy a cheaper PC and see how it is running in a few months after all the spyware and viruses and other crap you get on it... Dont be cheap... Apple is well worth it... My Macbook is a 2007 model and it stills runs just as fast as the day i got it!

LOL! Is your implication that all IBM's are bad or just the budget ones? Judging from the tone in your post you seem to think Mac's cant get viruses. Looks like Apples marketing has worked on you.

I can't speak for Billy, but from personal experience I'd have to agree. My MacBook is the late 2009 model and I haven't had a single problem with it - no viruses, no spyware, nothing. Now whether or not viruses CAN get on a MacBook, I don't know - all I know is that in my personal experience I have not gotten any. So for me, spending more on a quality product like this, versus going to Best Buy or WalMart and only spending $300-400 on a PC, is definitely the alternative I would go for. I've owned two previous PC laptops that lasted maybe a full year at peak performance, and after that it was downhill. Others in my family have gone through 2 or 3 PC laptops and desktops in the timespan that I've had my MacBook.
I'm not going to blanket ALL PC's and say they all suck, I'm sure some really expensive premium ones are good. But for a personal preference I'd rather spend the extra that gives me quality than get a "budget friendly" device that pales in comparison.

Interesting topic...
Apple have no incentives to be cheap yet. They can continue to milk the operator cow until it runs dry but it looks like they are very far from saturation and therefore unlikely to make a change. Pretty sure they have a Plan B and an Iphone Nano in the Ivy lab though.
There is however one incentive that could push them to release a cheaper phone, somewhere in the $250 range....the incentive is to hurt the competition really bad and to prevent Nokia/MS to set foot on the ground in smartphone land.
Competition is not only about selling more but also about controlling the margin of your competitors. I think this is the true nightmare scenario for Samsung : that Apple uses it's mountain of cash to do it's own subsidizing and go thermo nuclear on them.
It's also the nightmare scenario for shareholders though so no chance this will happen.

Just a personal observation here. I work with hundreds of children and teenagers every week, and I see parents setting their kids up for an iOS future when they give them an iPod touch or iPad. I see plenty of teens who prefer to have a throw away phone in addition to their iPod Touch if they can't have an iPhone.

The iPhone experience is already created a standard and expectancy of user experience, especially with young people. I don't think they (younger gen) would accept anything "less" of an experience than the one they already know. If Apple made a "cheap" iPhone I don't think it would do as well as the iPod mini/nano did for the iPod line.

Apple already makes a cheaper iPhone. It's called the iPhone 3GS for a dollar with a two year contract. Apple isn't going to make cheaper iPhone. The word "cheap" isn't in their vocabulary but "quality" is.

Thank you! I'm so sick of these stupid articles about a "cheaper" model. From the start, if you want a cheaper version of any iOS device, you buy the previous generation.
I have no clue why this garbage continues to be posted.

I couldn't agree more. If you want a cheaper iPhone, pick up a 3GS, still a damn fine phone. If you want a cheaper iPad, get a first generation iPad. These machines will work much better than a poorly made newer piece of crap.

Its because in emerging markets around the world people arent going to drop $500+ on a phone given that the carriers dont subsidize in those areas. Do you really think Apple would be so far ahead in the market if their phones cost the average consumer $500-800?

Even the iPhone 4 for $100 on the three US carriers.

The MacBook air is a Netbook. It's ultra-small, light, portable, and legacy-free. It's just not a cheap POS like other brands have. Apple doesn't carry crap.

I use my iPhone on a prepaid plan...straighttalk.

On Straight Talk? Never heard of anyone pulling that off. If you have, high five.

The iPhone 3GS is available for free on AT&T. You can't get any cheaper than FREE. A pre-paid iPhone on some smaller carrier to compete with cheap Android phones? Never going to happen.

While I agree with you about the FREE price point, that wasn't the point the article was making. The only reason the 3GS is free, is because it is subsidized by the carrier's. The article was talking about non subsidized phones for cheap, something Apple has decided not to participate in, and with good reason.
The argument that Google is trying to make really doesn't make sense. Google is not the same company that Apple is, they are a software company exclusively, where Apple is both a software and a hardware company at the same time. If Apple tried to make a cheaper iPhone for the emerging markets they would probably lose money, and tarnish their good name of quality in the process.

I would argue that they already have a "Netbook" how about the 11" Air???

Apple needs to keep doing what Apple does cause CHEAP is not in their DNA.. If you want a cheap iPhone go Android.. If you want a Cheap Mac go PC..

Right - because all PC's are cheap. Tell you what - I will put together something a 1/3 the price of your Mac that will leave it eating dust.
There is a reason that Mac's havent caught on in mainstream desktop / laptop computing.

Macs haven't caught on in mainstream desktop/laptop computing? I see them everywhere and I don't live in a town of great wealth.

Let's see. A cheap phone that is drastically different from any and all iPhones. Here's our recipe for that: Small screen, like the iPod nano. Runs just a few built-in apps. No app store connectivity, like the iPod nano. Siri interface for auto-dialing, launching and controlling apps etc. A cheap little Siri-driven phone would be vastly different than any iPhone. But it would still use Apple's ecosystem. It wouldn't be a disposable generic phone. Just our $0.02.

check out my new website i have any phone on layaway.... www.thebaltimoreconnect.com

Great weblog here! Also your site rather a lot up fast! What host are you the use of? Can I get your affiliate link on your host? I want my web site loaded up as quickly as yours lol

Hey man,Great video quick question tho.So i have the iphone 4 with 4.3.4 and 4.10.01 will the gevey sim supreme work on my iphone?Also i need to have 3g toggled on to use my service will the gevey sim work?Thanks

Similar to what Jon requested. I would like to be able to have a plugin for powerpoint presentations so that I can put powerpoint instead of images on the web. I know this can be done in a few steps but it would be great if it was a one step process

Thank you for another informative blog. Where else may I get that kind of information written in such an ideal manner? I have a mission that I'm simply now operating on, and I've been on the glance out for such information.

Haha, Amen. But really 200 bucks or so isn't that much more than the LCD's, and it's so much better. Good luck.

Terrific paintings! This is the type of information that are supposed to be shared across the internet. Shame on the seek engines for now not positioning this publish higher! Come on over and visit my web site . Thanks =)

Pretty section of content. I just stumbled upon your blog and in accession capital to claim that I acquire actually loved account your weblog posts. Any way I will be subscribing to your augment and even I success you get entry to constantly rapidly.

Fantastic put up, very informative. I wonder why the other experts of this sector don't understand this. You should continue your writing. I'm confident, you have a huge readers' base already!|What's Taking place i am new to this, I stumbled upon this I have found It absolutely useful and it has helped me out loads. I hope to give a contribution & aid other users like its helped me. Good job.
Thank you for signing up to iMore. You will receive a verification email shortly.
There was a problem. Please refresh the page and try again.