Apple finally improves OS X networking with 10.10.4 release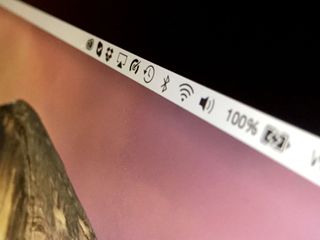 Amidst iOS 8.4's release and the introduction of Apple Music, Apple on Tuesday also released a point update to OS X Yosemite, 10.10.4. If you've been having problems with flaky networking issues since upgrading to Yosemite, including wake from sleep issues and devices getting renamed on your network, I'd recommend giving the new update a try.
Networking problems with Yosemite came to a boil this Spring following some comments from developers, who attributed the troubles to Yosemite's use of networking software called "discoveryd." Discoveryd was also the culprit behind some memory leaks and CPU hogging, according to various reports on Apple developer and OS X user forums around the Internet.
Once Apple released the first beta version of OS X 10.10.4 in May, many of these problems went away. So, it turns out, did discoveryd: Apple replaced it with mDNSresponder, the networking code in Mavericks and previous versions of OS X going all the way back to 10.2 Jaguar. mDNSresponder had been modified to support newer foundational networking technology in Yosemite like Handoff.
10.10.4's improvements don't end with just networking, however. Apple also lists a variety of "reliability" improvements including changes to Migration Assistant, better functioning for external displays, better iCloud Photo Library video and photo syncing, improved iPhoto and Aperture upgrading to Photos, and a change to prevent Photos from crashing when importing certain DNG files from Leica digital cameras. Outgoing email problems have been fixed in Mail and a JavaScript exploit has been closed in Safari which could keep you from navigating away from a web site that throws repeated popups at you.
Apple also lists several changes of interest to enterprise IT managers: A fix for problems associated with hanging Macs connected to directory services, adding the ability to create mobile accounts using the "createmobileaccount" tool, and a Profile Manager fix that will keep users from installing beta software when the setting is disabled.
Get the best of iMore in in your inbox, every day!
Is discoveryd also the reason why Airdrop and AirPlay became so unreliable once iOS 8 was released? I've heard mDNDresponder will be back in iOS 9 so I'm hoping this will bring back the reliability. AirDrop and AirPlay were perfect in iOS 7 but only seem work 50% of the time now. Sent from the iMore App

I've continued to have random AirPlay and AirDrop problems throughout the 10.10.4 beta, so no, I don't think those issues are resolved.

Could possibly be because it's iOS 8 with discoveryd trying to airdrop to 10.10.4 with mDNSresponder? Maybe when everything is back on mDNSresponder it may work better. Well I hope so anyway. It's literally the only bug I ever come across on iOS. Sent from the iMore App

Peter, is the wifi dropping issue solved in this update? I am tempted to upgrade to Yosemite from Mavericks on my rMBP?

Crossing my fingers that the update fixes Mail connecting to Gmail. I haven't been able to use Mail for weeks, and have been relying on Outlook beta and/or webmail in ever since. I'm one of the weird minority that actually prefers the Mail's interface (could be familiarity and muscle memory winning the day) and am really helping this saves the day; I'd rather not do a time-consuming clean install of my entire Mac.

Same. Hasn't worked with Gmail for awhile. Have all but given up on mail on my macbook.

Finally got around to updating, and my Gmail seems to work in Mail again. The initial connection and sync of all my folders (especially Inbox) took FOREVER, but now that that's finished everything appears to be working as it used to. I'm crossing my fingers for you that it fixes things for you, too!

Regarding iPhoto-Photos migration, what problem did this fix? I just did a migration less than a month ago, everything SEEMS fine, but how don't know if there was a problem 10.10.4 could have fixed/handled better? Sent from the iMore App

Different experiences for different folks I guess. I find all the horrible bracketed numbering of my devices was a HUGE problem, but it was a problem that *ended* just *before* they switched back to mDNSresponder. Now this morning I install all the updates for OS X and iOS and all of a sudden my Apple TV is now "Apple TV (3)" again. A reboot of both the Apple TV, the computer and all the iOS devices get's rid of it for everything except my iPad mini, but previously it was already gone for a long while before it came rushing back today with these updates. I would expect a point update to all of the devices that were updated this morning within a week or so. Everything I'm hearing indicates that they have quite a few problems with what they released today already.

10.9.5 has been the best OS version since Snow leopard ( the most stable ).
My MBP is the device I can't live without, I have all my work on it.
Peter, do you think it is finally time for me to update to Yosemite after its finale release?? it is important to me. Please give me your opinion.

Any idea why the past couple weeks every time I turn on my macbook a pop up shows up telling me to put in my iTunes password and then says I need to create an app specific password (which I did) and still continues popping up on my desktop each and every time I turn on my macbook? Fixes?

Did they address the Bluetooth connectivity issues too?
Thank you for signing up to iMore. You will receive a verification email shortly.
There was a problem. Please refresh the page and try again.