Apple to give back $200 billion to its shareholders by end of March 2017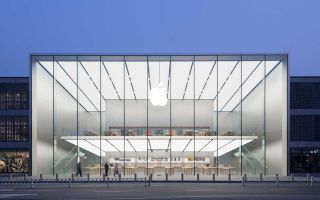 Apple is able to accomplish this feat because it is increasing its current capital return program by over 50%. Apple has also increased its quarterly dividend by 11% and will now have a stock divident of 52 cents per share. From Apple's press release (opens in new tab):
Combined with the the highly impressive financial results from the company's first quarter, Apple is making its stock owners very pleased indeed.
Apple Expands Capital Return Program to $200 Billion
CUPERTINO, California—April 27, 2015—Apple today announced that its Board of Directors has authorized an increase of more than 50 percent to the Company's program to return capital to shareholders. Under the expanded program, Apple plans to utilize a cumulative total of $200 billion of cash by the end of March 2017.
As part of the revised program, the Board has increased its share repurchase authorization to $140 billion from the $90 billion level announced last year. In addition, the Company expects to continue to net-share-settle vesting restricted stock units.
The Board has also approved an increase of 11 percent to the Company's quarterly dividend, and has declared a dividend of $.52 per share, payable on May 14, 2015 to shareholders of record as of the close of business on May 11, 2015.
From the inception of its capital return program in August 2012 through March 2015, Apple has returned over $112 billion to shareholders, including $80 billion in share repurchases.
To assist in funding the program, the Company plans to continue to access the domestic and international debt markets. The management team and the Board will continue to review each element of the capital return program regularly and plan to provide an update on the program on an annual basis.
"We believe Apple has a bright future ahead, and the unprecedented size of our capital return program reflects that strong confidence," said Tim Cook, Apple's CEO. "While most of our program will focus on buying back shares, we know that the dividend is very important to many of our investors, so we're raising it for the third time in less than three years."
Source: Apple (opens in new tab)
Get the best of iMore in your inbox, every day!
I have been writing professionally about technology and gaming news for 14 years.
Nice. I'd still much prefer they increased their buyback (which I know they are doing now) rather than continue to lure institutional investors with a dividend.

As a share holder since the mid '90, I am fine with the buyback and dividends but think they should be done with out the issuing of debt. If these fancy institutional investors want to take money out of the company, let them bring cash back from overseas and pay taxes on it. It has been rough before and Apple will go through a rough patch again in the future. It shouldn't be made harder by having debt to pay off that their was no reason to issue in the first place.