Apple ordered to pay $533 million for infringing on gaming-related patents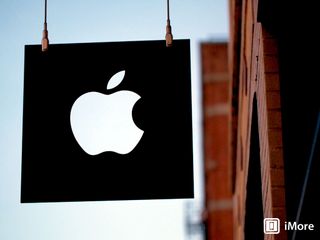 A federal jury in Texas has ordered Apple to pay $533 million in damages after it found that the company's digital media distribution services – including the iTunes Store – infringed on three patents owned by Smartflash LLC. The patents in question were allegedly used without permission in third-party games that were available from iTunes.
According to Bloomberg:
The game companies settled out of court with Smartflash, with Apple deciding to go to court on grounds that the patents in question "were invalid." Kristin Huguet, an Apple spokeswoman, said:
Smartflash does not sell products itself, with its only source of income coming from the seven patents it holds, all of which are attributed to its co-founder Patrick Racz. The company sought $852 million in damages from Apple, a number arrived at calculating a portion of iPhone, iPad and Mac device sales. Apple said that the patents were worth $4.5 million at most, with general counsel Eric Albritton arguing that there was no valid reason for the hardware giant to pay royalties on device sales when the patent dispute is over a single feature. According to the lawyer:
Apple failed in its attempts to persuade the jury that the patents in question were not directly used by iTunes. The Cupertino giant also failed in its bid to get Smartflash's patents invalidated.
With the Apple case coming to a close, Smartflash is going after Samsung next. The company also sued Google and Amazon over the usage of the same patents in their respective digital distribution services. You can view Smartflash's court filing against Apple in its entirety here (opens in new tab).
Source: Bloomberg
The clumsiest man in tech.
So another patent troll which does not have any actual product or service is being given a 'patent victory' and they are laughing all the way to the bank. Why is this still being allowed ? And the trend of such cases being won at a court in 'Texas' continues. Guess once your case goes in front of a Texas jury it's pretty much a lost case already. Sent from the iMore App

They have appeals.. Hopefully this gets overturned.

A patent is a patent regardless of whether there's an actual product or service. I'm sure you'd feel the same if you were a patent holder and someone infringed on that along a fortune. Sent from the iMore App

Apple thinks they invented everything. It seems like they are quite derelict in researching patents because Microsoft does not seem to have nearly as many issues with this, and their software is running in more PCs than Apple's iTunes software...

Yes and no. Parents should only be given for actual working items/examples. Don't deceive what a device or piece of code does and call it a day, provide a working demo or STFU. I mean, otherwise does the family of H. G. Wells own the patents to time machines? I'm all for valid patents, but the key part is valid. Sent from the iMore App

Apple shouldn't pay for any IP, they should be allowed to steal it because, well, they are Apple and Apple's shit doesn't stink. Apple users, on the other hand, often smell like fermented poodle shit!

Itunes is the worst piece of software i have ever used, so that gaming company suing them must have the worst games in the world if Apple stole the patents from them lol.

If governments can't or are unwilling to end these confounded software patents then they should at least set a time limit (for example 10 years) for patent holders to do something tangible with the their patents or they lose it to the public domain. Sent from the iMore App

Patents should only be possible when something tangible is created. If the patent can't be made tangible, then it shouldn't be a patent. Working code is tangible though. Sent from the iMore App

All computer programs are based on algorithms. Each and every algorithm reduces to a mathematical function or set of functions. Mathematical functions are not patentable. Period! At best, software should be covered under copyright. That's how it used to be, and it was far more proper. That having been said, a patent is a deed to an invention. Taste aside, patent trolls are totally within their rights. It's their ball and they get to make the rules of the game, including not playing the game at all.
Thank you for signing up to iMore. You will receive a verification email shortly.
There was a problem. Please refresh the page and try again.